BARROW, Alaska — America's northernmost city, home to nearly 5,000 people above the Arctic Circle, is at the crossroads of change.
For generations, the native villagers have lived off the land, storing whale meat and blubber in underground ice cellars and sending children on their first hunts before they even hit their teens.
But a warmer climate threatens traditions in a community that retired Adm. Robert Papp, the U.S. envoy to the Arctic, calls "America's refrigerator."
"I don't see the ice anymore," Papp said during a summer visit — his sixth since a first attempt to get to the Arctic in 1976 was aborted because his ship couldn't get through the ice.
For the people of Barrow, loss of sea ice translates into fewer successful whale hunts. Thawing permafrost means cellars can't preserve food as well as they once did. Caribou and seal migration patterns are shifting.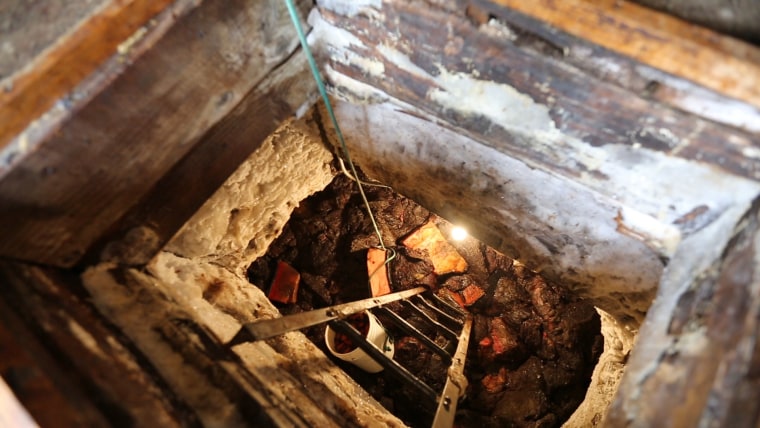 And as a trip to the grocery store shows, the alternative to the old way of life is very expensive.
A gallon of milk costs $10, and a 24-pack of soda is on sale for $28.95. A single ear of corn will set you back $2.79 and a dozen eggs rings up at $6.75.
"There are no Costcos up here so it's very important that we eat off the land," said Pat Patterson, a pilot for North Slope Search and Rescue.
Read Part 1 of our Arctic series: Where Is the U.S. In the Race to the Top of the World?
That's what Laura and Crawford Patkotak have been doing all their lives. Hunting and camping isn't recreation — with caribou accounting for 60 percent of the family diet, it's how they and their seven children survive.
Their 17-year-old son went on his first overnight hunting trip without adults when he was just 11. It was 40 miles away and 30 degrees below.
"We only let him go because his dad was raised the same way," Laura said. "And this is how you teach them.
"He caught his first caribou when he was six. And he had been out camping for months at a time with his grandparents. So it's not like he wasn't ready for it... and he came back."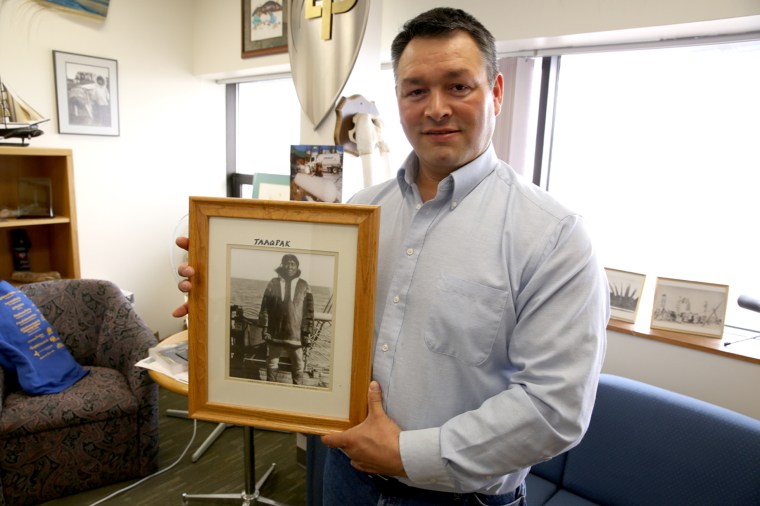 Now the son is teaching his sister, who is 13, how to do the same.
"We're building them up to be self-sufficient," the mom said. "They have ownership in the community. They are gatherers. They come back with food and share their food with the community. And it gives them their self-worth."
Getting enough food to weather the polar winters is a true community endeavor.
It can take up to 10 boats, each with three to five people, to tow in a harpooned whale. Then it has to be carved up, parceled out and turned into traditional dishes like maktak, a meal of pickled whale skin and blubber, or mikigaq, which is whale meat fermented for months in blood.
"The whale has kept us alive for thousands of years," said Edward Itta, a Barrow elder and former mayor of the the North Slope Borough.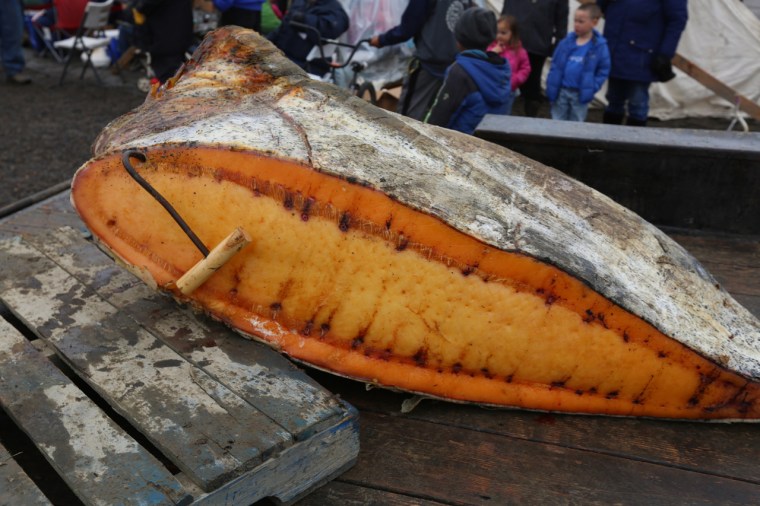 It's the question of what will keep these Alaskans alive for the next millennium that has them worried.
The Trans-Alaska Pipeline — the source of a yearly dividend for every state resident since oil began running through it in 1977 — is running at one-third of its capacity as the oil from from the on-shore well at nearby Prudhoe Bay dries up.
Now, the oil giant Royal Dutch Shell has been given the go-ahead by the Obama Administration to explore the waters off Barrow's shores. What it finds in the next six weeks could could make the region rich for years to come but could also destroy its way of life forever.
The potential for a spill that can't be contained is cause for concern. "Once you have an accident, there's no turning back," says Itta.
Others say the money to run schools, power up plants and pay for $10 gallons of milk has to come from somewhere.
"We still have lives to live here," Crawford Patkotak said. "We still have children to feed."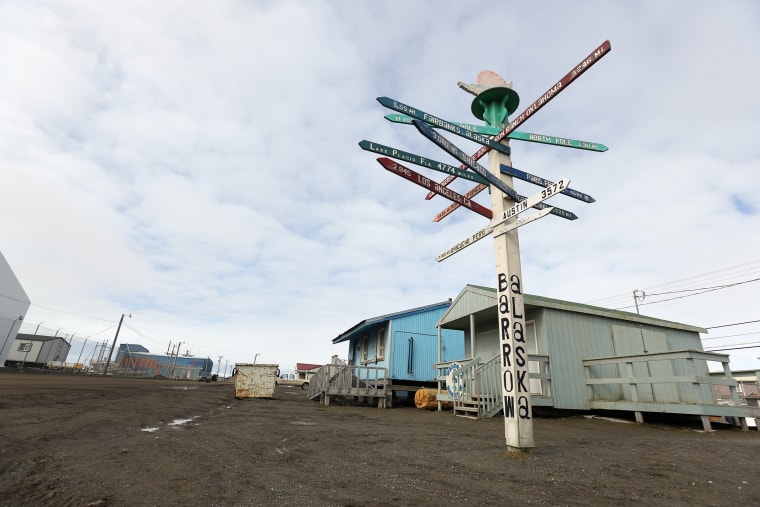 What all of Barrow can agree on is that decisions about what happens should be made closer to the ice cellars than to the corridors of power in Washington.
"We're not asking for handouts," Itta said. "We just want to be heard."
Tomorrow: The $7 Billion Gamble in the Arctic