Residents of Flint, Michigan, the former auto manufacturing hub plagued by a dire water crisis, say that a new report showing lead levels below federal limits offer "a false sense of security."
"This is not some big victory for us," said Arthur Woodson, 49, a disabled veteran who has suffered medical problems as a result of drinking water that was tainted with lead. "We still can't drink the water, which means it's not still not safe."
On Tuesday, the Michigan Department of Environmental Quality released test results showing that the lead values in those residences that were monitored between July and December came back at 12 parts per billion, below the federal limit of 15 parts per billion.
"These reports are premature and it gives residents and everyone else a false sense of security that things are getting better when they are not."
"The remarkable improvement in water quality over the past year is a testament to all levels of government working together and the resilient people of Flint helping us help them through participation in the flushing programs," said Gov. Rick Snyder, who faced intense national criticism over the water crisis, in a statement.
While the governor touted the decreased lead levels as a big step forward, activists and community members aren't breathing easy yet.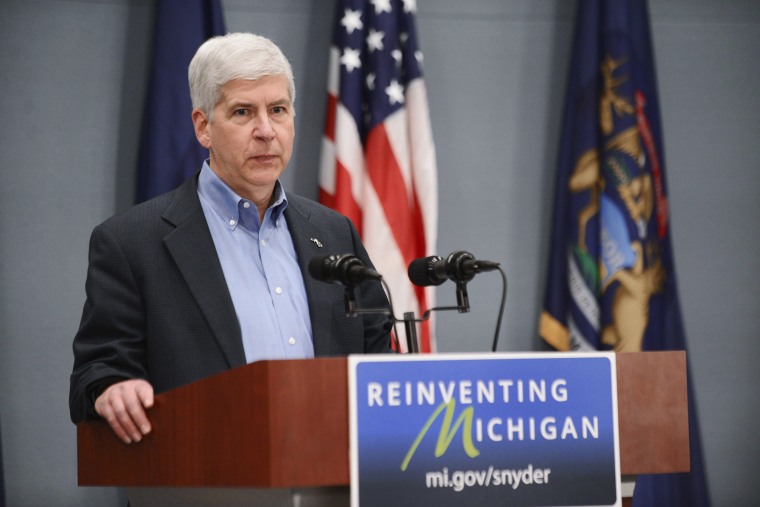 "Numbers always fluctuate and the department only tested one percent of homes in one period of time in Flint," said Melissa Mays, a community advocate with Flint Rising, a grassroots group that is aggressively tackling the water disaster.
"These reports are premature and it gives residents and everyone else a false sense of security that things are getting better when they are not," she said.
Read More: Water Lead-Level Falls Below Federal Limit in Flint
There is still bacteria and other problems ongoing with the water, Mays said, adding that some pipes still need to be replaced.
According to Flint Mayor Karen Weaver, there are still 20,000 lead tainted pipes that need to be replaced.
Although Weaver said she found the test results "encouraging," the mayor reminded residents that "we are not out of the woods yet."
She said she hopes to replace 6,000 pipes by the end of the year with the "help of state and federal government."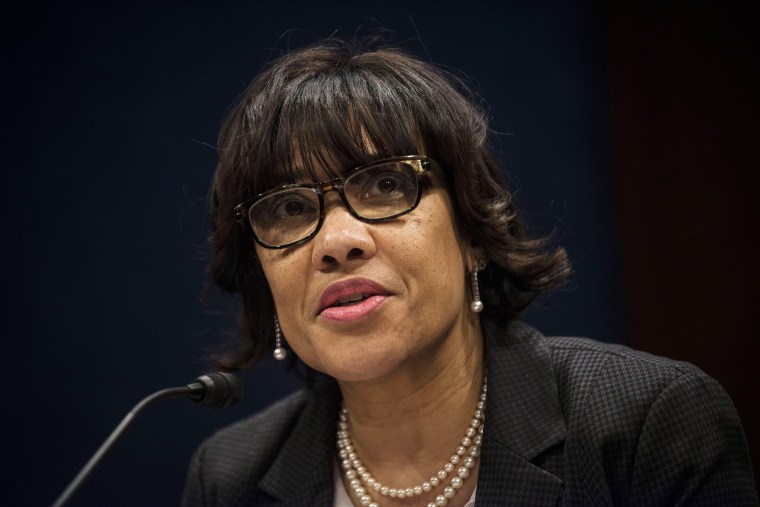 Residents are still being told not to drink the water and to continue using filtered water.
"If it's been years and I still can't drink or use the water, then what progress is that?" said Tonya Blooming, a Flint resident and mother of three young children. "Lead numbers change week to week, and I have a feeling there will be another report later on that will negate this one. It's happened to me before."
Read More: Four More Officials Charged Over Flint, Michigan, Water Crisis
Flint's water crisis began three years ago. The city has dealt with a host of other issues on top of the tainted water. Residents last year faced an outbreak of Legionnaire disease, leading to several deaths, as well as a rash of shigellosis, a bacterial illness frequently associated with poor hand washing hygiene.
Four officials were charged last month in connection with water crisis. Two former Michigan state emergency managers, Darnell Earley and Gerald Ambrose, face multiple felony charges for failing to protect Flint citizens from health hazards caused by the contaminated drinking water. Former Flint city executives Howard Croft and Daugherty Johnson also face felony charges.
"Reports like this butter people up so it looks like things are all great, but is really just laying the groundwork to exit without actually doing anything," said lifelong Flint resident Donald Harbin.