Four more officials were charged Tuesday in connection with the Flint, Michigan, water crisis that resulted in a surge of lead poisoning among children.
Two former Michigan state emergency managers, Darnell Earley and Gerald Ambrose, face multiple 20-year felonies for failing to protect Flint citizens from health hazards caused by the contaminated drinking water, Michigan Attorney General Bill Schuette announced. Former city of Flint executives Howard Croft and Daugherty Johnson also face felony charges.
Prior Coverage: Six More Officials Charged in Flint Water Crisis for Alleged Cover-Up
"The people of Flint are not expendable," Schuette said in a press conference Tuesday. "People who broke the law must be held accountable."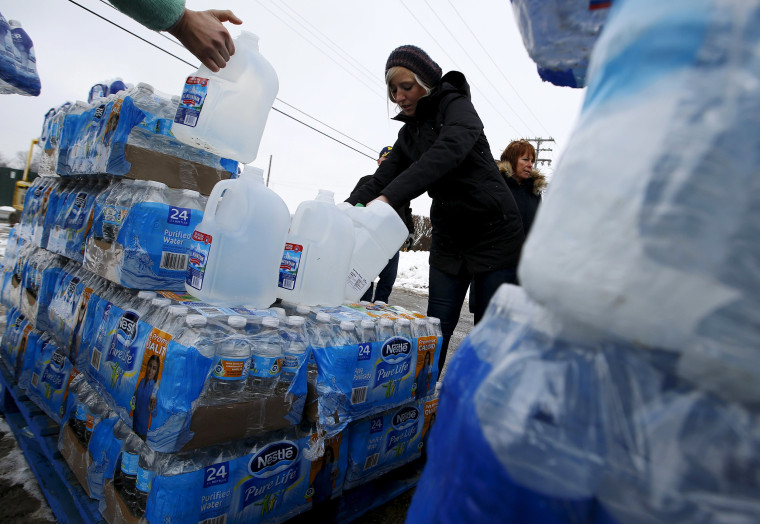 The allegations stem from a stunning spike in lead among Flint's children after the bankrupt city switched its water supply from the Detroit Water Authority to the Flint Water System, which pulls water from the corrosive Flint River.
Related: CDC Confirms Lead Levels Shot Up in Flint Kids After Water Switch
The river water leached away protective coating inside the water pipes, leading to a dangerous level of lead, which can have permanent consequences on developing brain cells, in the water supply. Months went by before anyone warned the public.
Tuesday's charges bring to 13 the number of former state and local officials who face criminal counts in the investigation. This is the third round of charges; Schuette has also filed civil lawsuits against water supply engineering firms.
Flint Mayor Karen Weaver said she was glad more people were being held accountable for this "man-made water disaster."
"The leaders in charge at the time could have prevented this disaster, but they didn't. They did not protect the health and well-being of the citizens of this city and that's wrong," she said in a statement. "They didn't even listen when residents spoke up saying there was a problem. That is how we got here and everyone who had a role in allowing this tragedy to happen must face the consequences of their actions."