Michigan Gov. Rick Snyder on Wednesday outlined a plan to replace pipes leaching lead into Flint's drinking water, a three-step process that the city's mayor criticized as too slow.
Snyder warned that moving too quickly could trigger more problems, but declined to say how long his replacement program would take.
"I believe we have common goals with the mayor to get that done," he said at an afternoon news conference.
But Mayor Karen Weaver had said earlier in the day that she was embarking on her own plan to begin switching out the pipes as early as next week — a project for which she's still seeking funding.
She dismissed Snyder's plan, which calls first for studying whether any pipes can be coated as a temporary means to get drinkable water flowing into city homes.
"I call on Governor Snyder to end that discussion, and to commit fully to getting the lead out of Flint," Weaver said, according to local NBC affiliate WEYI .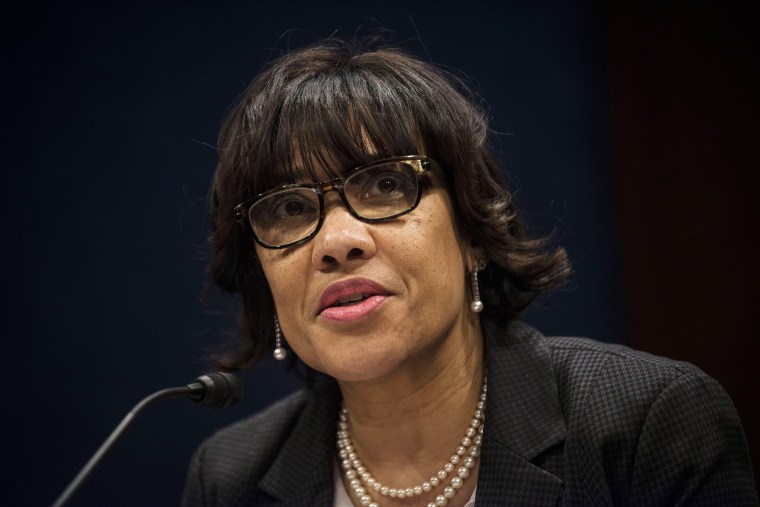 The dueling statements reflected the continued chaos over the response to Flint's water crisis, which was triggered by the city's 2014 cost-cutting decision — under the leadership of a Snyder-appointed emergency fiscal manager — to being drawing water from the Flint River.
Not long after that switch, Flint residents began complaining about the water's taste and appearance. Studies later confirmed that the water wasn't properly treated, causing it to corrode pipes and fixtures, which then leaked lead.
By then, Flint children were turning up with dangerously high levels of lead in the blood, a condition that can cause brain damage.
Since the crisis exploded into public view late last year, Snyder, along with the Environmental Protection Agency, have been criticized for not moving fast enough to stem the contamination.
Officials still have not been able guarantee the water is safe to drink, and residents have been relying on bottled water and filters.
Snyder held his news conference Wednesday to tout an agreement with a Flint-based engineering firm to help study which pipes needed to be replaced first. His administration says it isn't clear which of the city's thousands of pipes contain lead. The state has enlisted residents to check their own pipes using magnets.