Flint, Michigan and its water crisis no longer dominates the headlines, but that doesn't mean the struggle against lead contamination has ended for residents.
On Wednesday, the mayor of Flint will meet with President Donald Trump to discuss the ongoing water problem during his visit to the Wolverine State.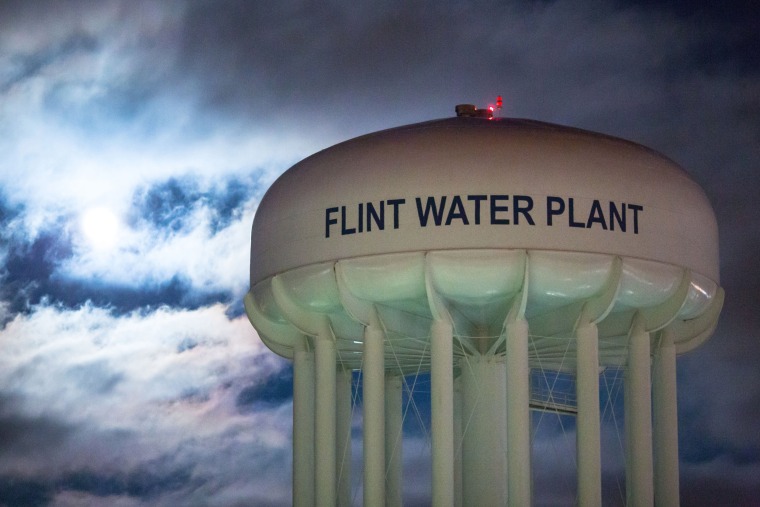 Mayor Karen Weaver, who has vociferously criticized state and federal officials lack of response during the water scandal, said she was "thankful" that the president reached out to her to "discuss the Flint Water Crisis," in a statement Wednesday morning.
"I will be asking the President to do all things within his power to make our city whole and great again after the horrific man-made injustice that was caused here. I will not rest until the residents and businesses that I have the pleasure of serving are able to drink, cook and bathe with water straight from the tap which is a basic Human Right!," she said.
Where does the lead-contamination issue stand now?
In August, the federal emergency declaration over the city's water crisis was lifted and earlier this year the Michigan Department of Environmental Quality released tests results showing lead levels in Flint's water supply were just below federal limits.
But even though Weaver said she found the test results "encouraging," the mayor reminded residents that "we are not out of the woods yet."
Related: Flint Residents Leery of Data Showing Decreased Lead Levels in Water
And while the situation has slowly improved since the toxic lead outbreak in the city's water supply in 2015, residents are still dealing with the aftershocks of the contamination.
The people of Flint are still being told not to drink the water and to continue using filters. And although the city said it would aim to replace at least 6,000 lead water lines this year, thousands more remain, said Weaver.
Furthermore, the city 's problems didn't stop with the lead-tainted water. Several secondary problems cropped up as a result of not having enough clean water available: Residents last year faced an outbreak of Legionnaire disease, leading to several deaths, as well as a rash of shigellosis, a bacterial illness frequently associated with poor hand washing hygiene.
Adding to the multitude of issues, the state recently pulled financial credits it was providing residents to pay for water. They are now being asked to pay full price for water that is still not safe to drink and requires filtering.
Related: Michigan Ends Flint Water Credit Amid Disagreement on Recovery
Several officials have already been charged in connection with the water crisis.
Corinne Miller, the former director of epidemiology at the state's Department of Health and Human Services, was sentenced to probation and ordered to write an apology to residents for hiding an outbreak of Legionnaires' disease during the water scandal on Monday.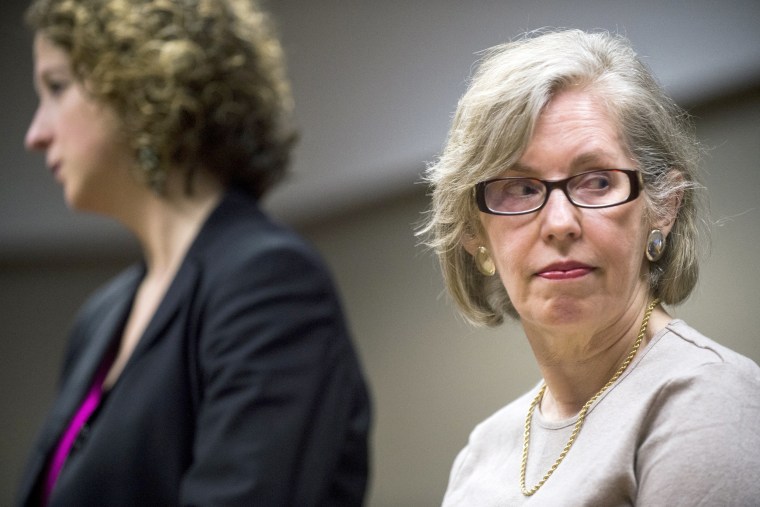 President Trump visited Flint while on the campaign trail last year. The trip most notably resulted in him being interrupted by a local pastor who invited him to say a few words to her congregation.
Then, in the middle of attacking then rival Hillary Clinton, Rev. Faith Green Timmons, stopped to remind him Flint wasn't the place for his politics.
"Mr. Trump, I invited you here to thank us for what we've done in Flint, not give a political speech," she said.
"Okay, that's good. Then I'm going to go back to Flint," Trump said, pivoting back to the water crisis.