More than 5,000 water systems across the country are violating rules meant to keep lead out of drinking water, advocates said Tuesday.
While the case in Flint, Michigan has dominated headlines, cities and towns across the U.S. are in similar danger, the Natural Resources Defense Council found in a report.
"We have got millions of Americans drinking water that poses health risks to them and their families," the NRDC's Erik Olson told reporters on a conference call.
"Our analysis indicates that in 2015, over 18 million people were served by 5,363 community water systems that violated the Lead and Copper Rule," the NRDC said in a statement.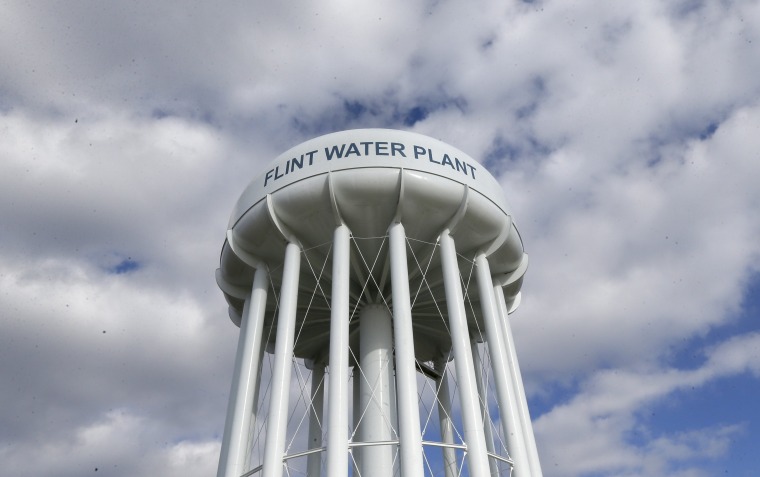 The Environmental protection Agency's Lead and Copper Rule requires water suppliers to test drinking water for lead and warn people if they find it.
"These violations included failures to properly test the water for lead or conditions that could result in lead contamination, failures to report contamination to state officials or the public, and failures to treat the water appropriately to reduce corrosion," the NRDC said.
Related: Water Testing Woes in Philadelphia
In Flint, lead got into the water starting in 2014 after water suppliers switched the city's water source from the Detroit Water Authority, which pulls water from Lake Huron, to the Flint Water System, which takes it from the Flint River.
Corrosive chemicals from the river ate away a protective layer that kept lead in the pipes from getting into the drinking water.
"We have got millions of Americans drinking water that poses health risks to them and their families."
The Centers for Disease Control and Prevention confirmed last week that blood lead levels in kids living in Flint shot up and stayed high until people were warned not to drink the water and given alternatives.
But that warning came months late to Flint, which is heavily African-American.
"In fact, despite the headlines and national outrage, Michigan's Department of Environmental Quality apparently still has not officially reported Flint to be in violation of the Lead and Copper Rule," the NRDC said.
There's no safe level of lead, which is highly toxic to nerve cells. Lead can devastate a developing brain. Kids can lose several IQ points, have behavioral difficulties and one study even showed those with severe brain damage may even be more prone to criminal behavior. There's no reversing the damage.
Related: Flint Isn't the First and Won't Be the Last
Water authorities know this but often deliberately do not act on it, advocates say. Replacing lead pipes can be extraordinarily expensive and communities usually don't have the money to do it.
The NRDC report found lead levels of more than 15 parts per billion in homes served by more than 1,000 water systems.
"Sometimes, public water systems fail to properly monitor their water (e.g., by using testing methods or strategies that avoid detecting contamination, as was the case in Flint), so violations are not recorded and reported," the NRDC said.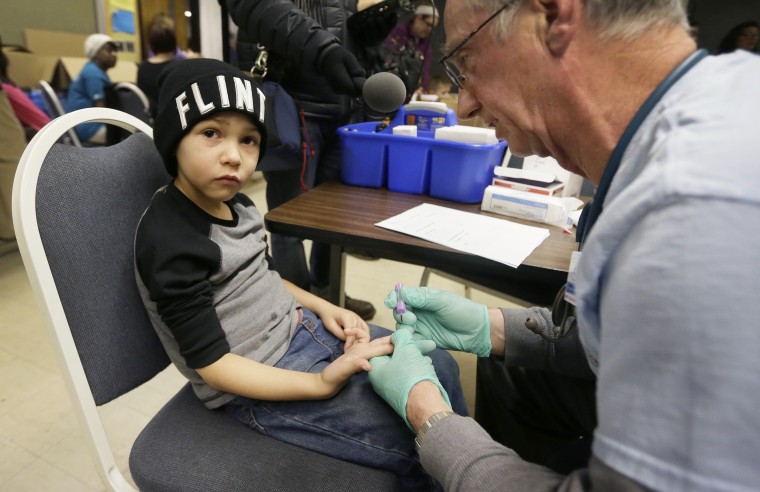 Other advocate say one way to game the system is to flush the pipes for long minutes at a time before testing, and remove aerators from the faucets that trap or at least slow tiny lead particles, making the water seem more free of lead than it really is.
"In other cases, states fail to correctly document violations," the report reads.
"States also fail to report known violations into the EPA's database as required by federal law," it added. "According to the EPA's data, states and the EPA took formal enforcement action against just 11.2 percent of the over 8,000 violations that occurred in 2015—leaving 88.8 percent free from any formal enforcement action."
"Sometimes, public water systems fail to properly monitor their water, so violations are not recorded and reported."
The NRDC said the U.S. needs to spend $1 trillion over the next quarter-century to fix the problems.
"First and foremost, Flint's water infrastructure—in particular thousands of lead service lines and any badly corroded pipes and fittings—must be replaced immediately," the NRDC said.
"Next, we need significant investment in national water infrastructure. This will address urgent public health needs and create well-paid jobs. Necessary water infrastructure improvements include replacing the more than six million lead service lines nationwide, replacing or repairing decaying or outdated parts of distribution systems, and improving drinking water treatment plants."
It can be done, Olson said.
"For example, in Michigan, not too far from Flint, there's a city -- Lansing, Michigan -- that just decided to go out and replace all their lead service lines. All of these lead pipes that run underground from people's houses to the water main that are creating a lot of problems. They just went ahead and did it without being required to do so," he told NBC News.
"Other cities, like Madison, Wisconsin have done the same thing. They are pulling all of their lead pipes out of the ground and making the water safer for their customers. So, their our solutions to this problem, and they are doable. We just have to have the will to do them."
And, the group said, Congress needs to fix a law requiring testing for lead in public schools.
"A federal law passed in 1988 requiring water testing in schools and day care centers for lead was struck down by a court ruling that a drafting error rendered it unconstitutional. The error was never corrected," it said.
People can do something by getting their own homes tested, the NRDC said. "We are urging consumers to contact their water utility to first, ask them to test their home water for lead," Olson said.