Flint residents and the surrounding counties are facing an uptick in a bacterial illness frequently associated with poor hand washing hygiene.
Genesee County, where Flint is the largest city, has seen a significant increase in shigellosis, a highly communicable illness that "can be stopped by frequent and careful hand washing with soap and taking other hygiene measures," according to the Centers for Disease Control and Prevention.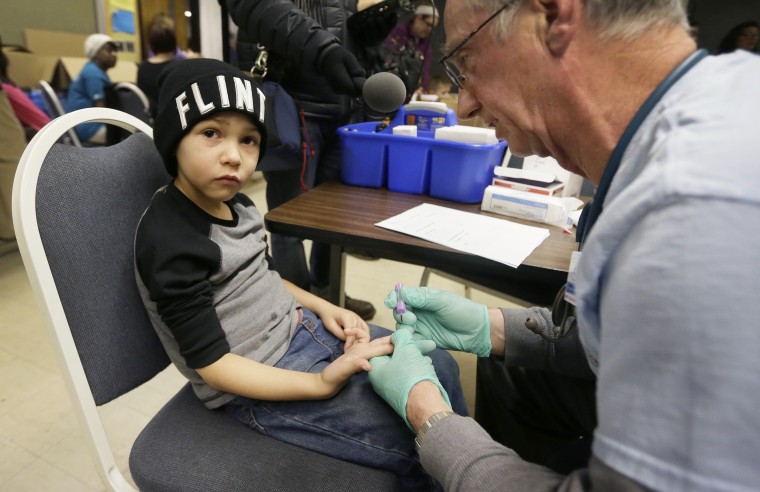 "It is not a pleasant illness," said Suzanne Cupal, Public Health Division Director with the Genesee County Health Department. "You lose weight, get dehydrated, vomit, and have bloody diarrhea."
Read More: Six More Officials Charged in Flint Water Crisis for Alleged Cover-Up
Genesee county had 76 confirmed of shigellosis since October of last year, she said. The average is about 20 per year. Neighboring Saginaw County has also seen a sharp rise in the infectious disease, she said.
"Most of what we're seeing is one person in a family contracts it and spreads it to the rest of household," she said. Proper hand-washing and water hygiene is an easy way to prevent the illness from spreading.
But many residents in the county still hold strong aversions to using tap water.
The sentiment resonates as collateral damage from the city's lead contamination crisis. Countless Flint residents suffered rashes, hair loss, and other health problems associated with using the city's water—which contained dangerously elevated levels of lead.
Read More: Water Systems Violate Lead Rules Nationwide, Advocacy Group Finds
The county also experienced an inordinate hike in legionnaires disease, which is still being investigated in connection with the water crisis. From May 2015 through November 2015, there were 42 cases of legionnaires. Three cases ended in death.
This year, 11 cases have been reported within Genesee County. The disease is spread by breathing in contaminated mists of water.
"I still don't want to use the water," said Chia Morgan, a resident of Flint. "I feel all the pipes need to be changed, and they are in the process of doing that, but I still don't want to use the water."
Other residents also identify with those types of concerns.
"In my opinion there's still a lot of hesitation to use the water in the community," said David McGhee, another Flint resident.
Even though the Environmental Protection Agency has deemed the water safe to use, we have seen information that people have altered their behavior with water, said Matt Karwowski, medical epidemiologist in CDC's Waterborne Disease Prevention Branch.
According to a study conducted by several agencies including the Genesee County Health Department and the CDC, 80 percent of individuals surveyed in the county changed their bathing habits. 75 percent reported showering less.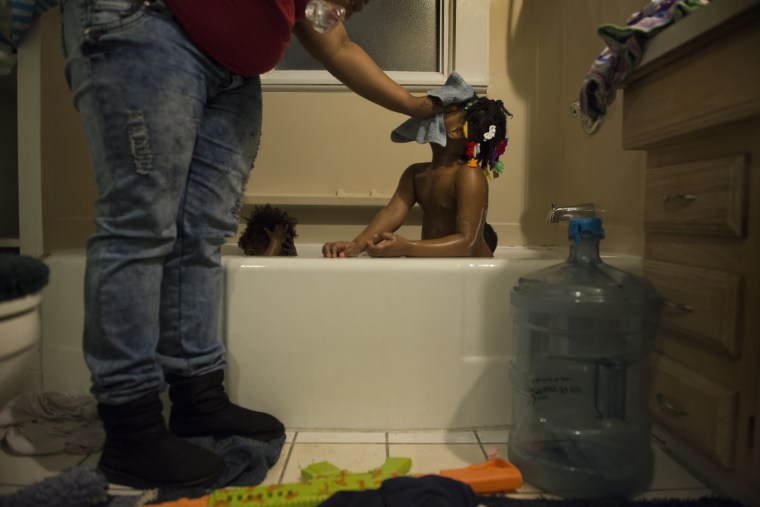 "We try to use hand sanitizer and wipes a lot," said Toni Shaw, a mother living in Flint. "We only use the water for short showers and the laundry," she said.
While alcohol-based hand sanitizer does kill Shigella bacteria, it does not kill all germs, said Karwowski. "Soap and water is the best way to prevent spread of Shigella."
Hand sanitizer can't take the permanent place of water, he said.
Read More: Feds Say Filtered Flint Drinking Water Is Safe to Drink
Shigellosis works through itself and lasts about five days, he said. In rare cases, when people have underlying existing conditions, the illness can require more serious medical care.
There are about 500,000 cases of Shigella every year, he said.
While it should be noted that the outbreak has expanded to residents outside of Flint's city limits, the majority of cases are still reported within Genesee County.
That's why the county is now launching a mass "hand-washing campaign" in conjunction with the CDC and the Michigan Department of Health and Human Services that will kick-off this month, Cupel said.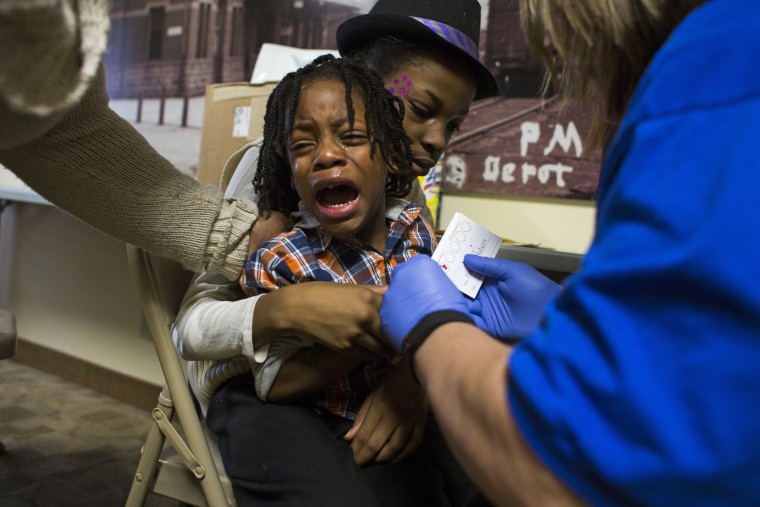 Everyone needs to know that it's safe to wash your hand in filtered water and make sure you're doing it thoroughly, she said.
"The campaign is for every resident, not just those in Flint," she said. "That community has been through a lot and we're not going to pick on them. We're just trying to keep everyone safe."