The Fort Hood shooter bought his gun at the same Texas gun shop where the 2009 gunman purchased his, law enforcement sources told NBC News.
Guns Galore in Killeen turned over information to the feds, presumably over the .45-caliber Smith & Wesson semiautomatic pistol used in Wednesday's shooting.
Employee Greg Ebert declined to say what information was provided, but told NBC News that the shop would have any relevant security footage because "everything here's recorded."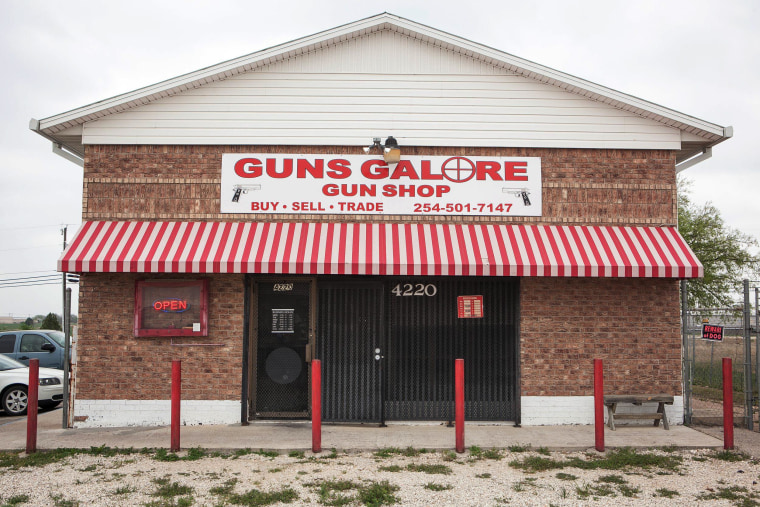 The shooter, identified as 34-year-old Spc. Ivan Lopez, killed at least three people and injured 16 before turning the gun on himself.
A military official told reporters late Wednesday that Lopez bought the gun locally, and it wasn't registered with authorities on the base. Since Lopez lived off the post, officials couldn't compel him to register the firearm.
The convicted 2009 shooter, Nidal Hasan, purchased an FN 5-7 tactical pistol legally from Guns Galore. He also had 16 magazines packed with 420 rounds of ammunition.
When asked about Guns Galore's role in the Fort Hood shootings, Ebert told NBC News that the store's owners, "just didn't want all that attention all over again."
— Gabe Gutierrez