Claims that the Nice truck attacker was a radicalized Islamist just don't add up to at least one person who knew Mohamed Lahouaiej Bouhlel.
"He was not Muslim," a close friend of Bouhlel's ex-wife told NBC News. "He ate pork, he drank alcohol, he hit his wife. That is not Muslim."
Walid Hamou said the man that mowed down 84 people on the Nice promenade was no jihadist — just a violent individual with a nasty streak and nothing left to lose.
The first interaction Hamou had with the now infamous late father-of-three was telling, he said.
Related: Full Coverage of the Attack in Nice
"The first time I saw him I said hello and he didn't want to respond," Hamou recalled. "He didn't want to know me and I didn't want to know him either."
It wasn't like the two could avoid each other over the years: they lived in the same neighborhood in Nice. Hamou said that over time it became clear Bouhlel was more than just "really mean" -- he was dangerous.
"He hit his wife," Hamou claimed. "He hit his children when they are small -- kids who don't even walk yet and he hits them."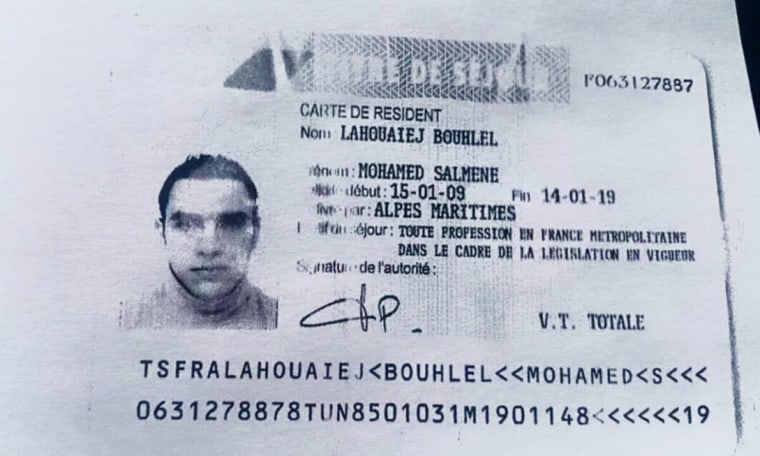 He told NBC News Bouhlel's family life had started to unravel: His wife had left him and the kids wanted nothing to do with him. That might've sent Bouhlel over the edge, according to Hamou.
"He had nothing else to lose," the man offered up.
On Thursday night Bouhlel maneuvered a 19-ton truck white truck into crowds celebrating Bastille Day. The attack sent France into mourning and sparked a search for answers.
Related: Terror By Truck: How the Nice Attack Unfolded
French President Francois Hollande called the carnage "undeniably terrorist in nature," though prosecutors said Bouhlel wasn't known to intelligence services or on watch lists.
Thirty-one-year-old Bouhlel — a Tunisian national — was known to police for "threats, violence and petty theft," according to prosecutor Francois Molins.
However, French Interior Ministry Bernard Cazeneuve on Saturday said that Bouhlel hadn't drawn attention because he had become "radicalized very quickly."
Hamou though scoffed at the idea Islam had anything to do with the attack: That wasn't the man he knew.
He insisted that Bouhlel wasn't linked to any terror groups -- or even a practicing Muslim.
"He was not Islamic. He was not Muslim," Hamou stressed, getting agitated. "The guy went crazy... That's all."