Relatives of the American teacher who was shot while trying to disarm a gunman aboard a high-speed French train say they're not the least bit surprised by his selfless act.
French President François Hollande noted the courage of Mark Moogalian, 51, originally from Midlothian, Virginia, who remained in a Lille hospital Tuesday.
Dr. Patrick Goldstein, director of the hospital emergency room, told reporters on Monday that Moogalian was being treated for a neck wound, three broken ribs and other unspecified injuries.
"You see stuff on the news and you never think it would be our brother," Julia Allen, Moogalian's sister, told NBC News on Monday.
But she said her brother's attempt to wrestle down the Kalashnikov-armed gunman during Friday's attack on the Amsterdam-to-Paris train was wholly in character.
"Mark would give anything for anybody," Allen said. "He's just that kind of person."
Moogalian, who's lived in France for more than 20 years, had remained unknown until Sunday, when he was identified by British newspapers. He is a published author, artist and musician who teaches English- and French-language courses for business clients in France, according to the websites for his artistic pursuits and for The American Studio, his language business.
"My husband told me that he had seen someone strange because he had entered the toilets with his suitcase and it lasted a long time," Moogalian's wife, Isabella Risacher-Moogalian, told Europe1 radio on Monday. "A little while later, the guy came out, and that's when he saw that the guy was carrying a gun."
Moogalian told his wife to "go" and then "rushed toward the gunman to remove ... the Kalashnikov," Risacher-Moogalian said.
Related: Americans Who Thwarted Train Attack Get France's Top Honor
"I look at my husband through the seats at an angle, and he looked straight at me and said, 'I'm hit!' ... There was blood everywhere," she said. "I ran toward him, and I could see that he a wound on his back. I then saw another wound by his neck."
Allen told NBC News that it still wasn't clear when Moogalian would be able to leave the French hospital, which has added to the family's stress.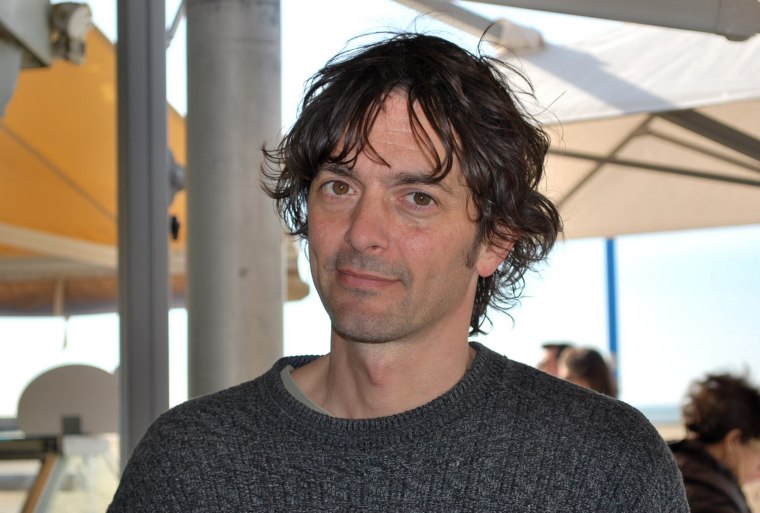 "It's been extremely emotional because he's an ocean away, and we cannot be there to give him our comfort and our love and our hugs" Allen said.
"The last time we saw our brother was just a few short weeks back," she said. "We did lose our mother, and we know she would be extremely proud of Mark."
An uncle, Harry Moogalian, told The Richmond, Virginia, Times-Dispatch on Monday that his nephew was a graduate of Midlothian High School, near Richmond, where the family has deep roots.
"He has taken a much different path than much of the family, and what he has accomplished has been very much on his own," Harry Moogalian said.