Spencer Stone, the U.S. airman hailed as a hero for helping to foil a terror attack on a French train, was promoted from Airman 1st Class to Staff Sergeant during a Friday ceremony.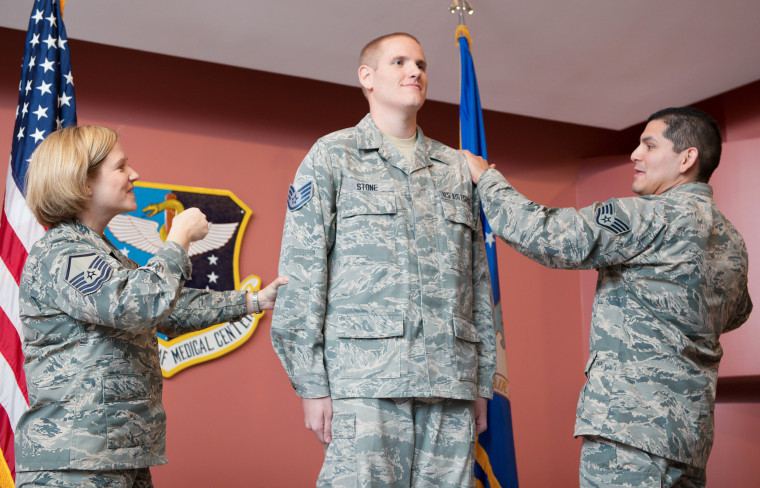 The promotion officially goes into effect Sunday, Air Force officials told NBC News, and the 23-year-old earned the distinction for his leadership and courage that he showed during heroic actions in August.
Stone and two childhood friends subdued a gunman who opened fire on a Paris-bound train. Stone was stabbed with a box cutter several times during the mayhem. He, along with friends Alek Skarlatos and Anthony Sadler, received France's Legion d'Honneur for their bravery.
Related: French Train Hero Spencer Stone Released From Hospital After Stabbing
Stone, meanwhile, has recovered after he was the victim of a knifing earlier this month upon his return to his hometown of Sacramento, California.
He was stabbed three times in the torso by an assailant who attacked him during a brawl outside of a nightclub.
"I'm focused now on healing and recovering and look forward to the next part of my journey," Stone said in a previous statement.