Three Americans, including two servicemen, who tackled a gunman aboard a train from Amsterdam to Paris on Friday are being hailed as heroes for thwarting what could have been a massacre.
Airman First Class Spencer Stone, Oregon National Guard Specialist Alek Skarlatos and college senior Anthony Sadler, all friends from childhood, were traveling on the high-speed train when they heard a gunshot and glass shattering.
"I saw a guy entering the train with an AK-47 and a handgun, and I just looked over to Spencer and said, 'Let's go, go!'" Skarlatos said.
The three, along with a British man, Chris Norman, rushed the alleged attacker, who authorities believe is a 26-year-old Moroccan man flagged by Spanish authorities in February 2014 because of his connections to radical Islam.
RELATED: Two Members of U.S. Military Rushed France Train Attacker
Two people, including Stone, were seriously hurt with non-life-threatening injuries. A third received minor injuries. Officials told NBC News that Stone underwent successful hand operation, and along with the other Americans, will be hosted by French President Francois Hollande for a meeting Monday.
Stone left the hospital Saturday.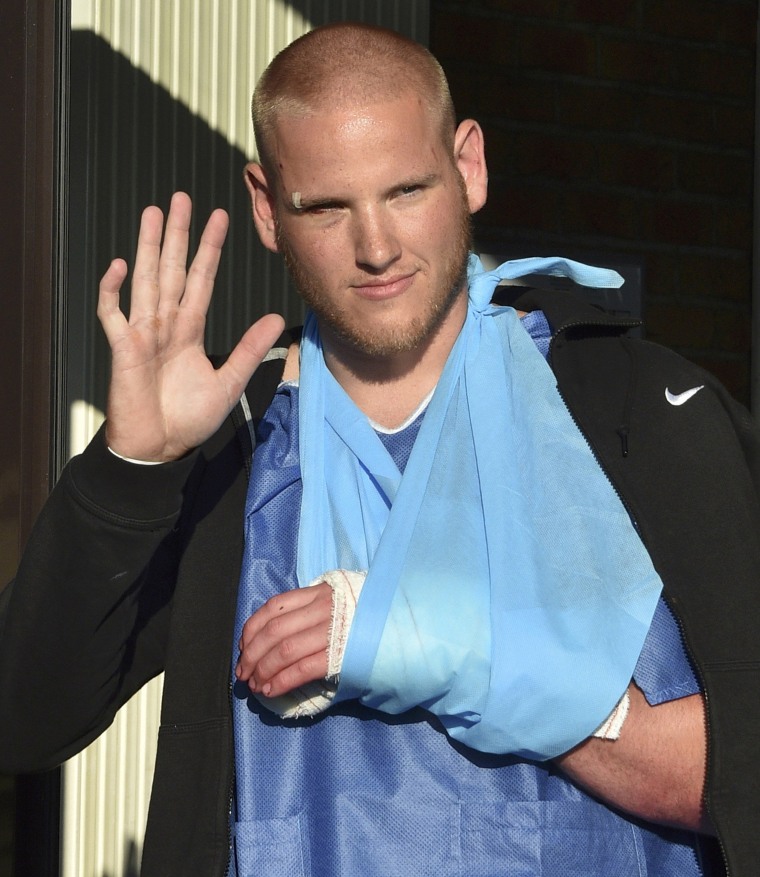 President Obama called the Americans on Saturday to commend the men for their courage, Deputy Press Secretary Eric Schultz confirmed.
"The President expressed his gratitude to these three individuals for their heroic actions forestalling an even greater tragedy. The President wished Airman Stone a full and speedy recovery, and expressed how proud all Americans are of their extraordinary bravery," Schultz said.
Norman, 62, said at a news conference Saturday that he feared the gunman would kill them all.
"He had a magazine full. I don't know how many magazines he had," Norman said. "My thought was, 'OK, I'm probably going to die anyway, so let's go.' I'd rather die getting active."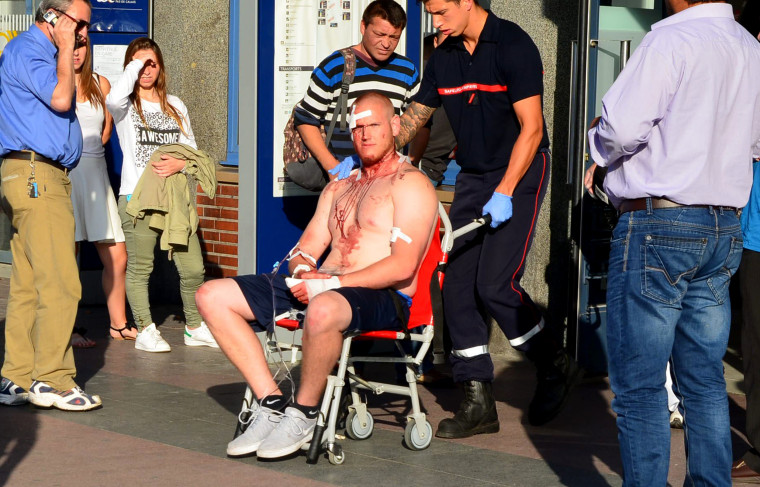 U.S. European Command Commander Gen. Philip M. Breedlove said the Americans were traveling while on leave from the military and "took immediate action to subdue an armed gunman before he could engage his automatic weapon on the train."
"These men are heroes. Actions like this clearly illustrate the courage and commitment our young men and women have all the time, whether they are on duty or on leave," he said. "We are extremely proud of their efforts and now are praying for our injured airman to have a speedy recovery."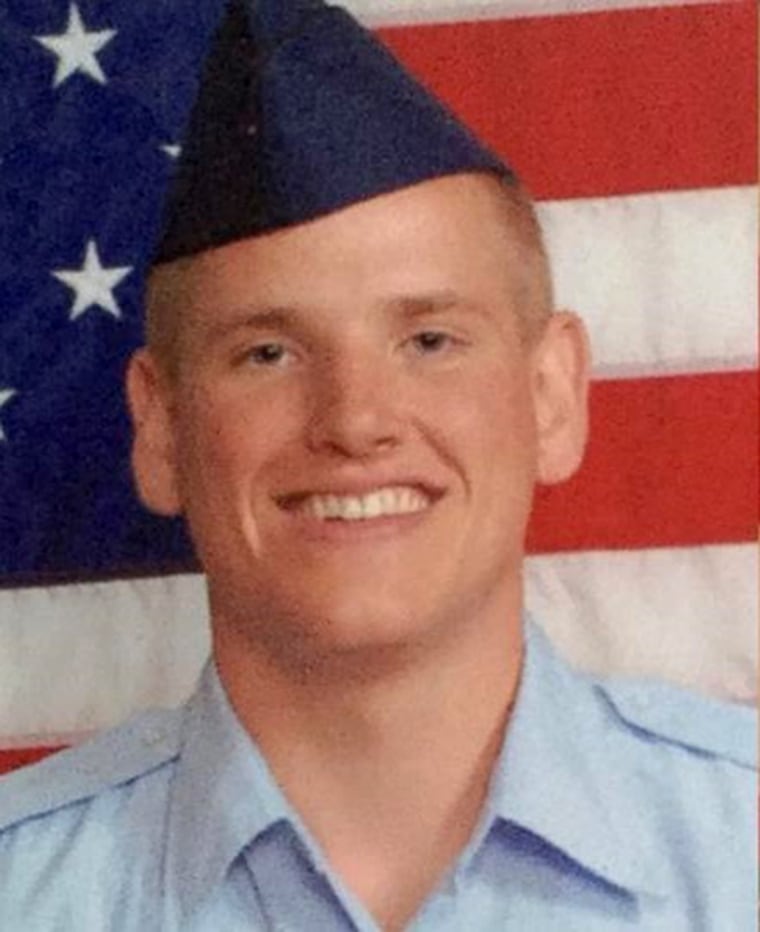 The shooting happened at 5:45 p.m. local time near Arras, France. Witnesses and authorities said a French passenger who was walking toward the bathroom saw the gunman. The Frenchman tried to subdue the heavily armed man, then fled down a corridor, and the suspect fired two or three shots.
One round hit a man of dual French and American citizenship who was sitting on the train, French Interior Minister Bernard Cazeneuve said.
Stone, hearing the commotion, bolted after the suspect, pushing him against the restroom, witnesses and local police said. The suspect took out a box-cutter and slashed Stone as they fought; Skarlatos and Sadler, along with the Brit, Norman, then held him down until authorities could arrest him.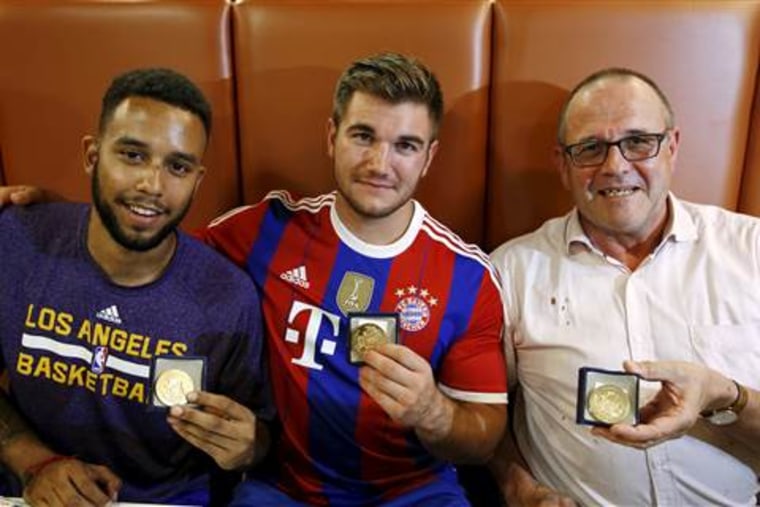 Skarlatos said Stone grabbed the attacker by the neck while he snatched the weapon out of his hands.
"I grabbed the handgun. Got the handgun away from the guy and threw it, and then I grabbed the AK-47, which was at his feet," Skarlatos said.
"If anybody would have gotten shot, it would have been Spencer for sure," he added. "We're very lucky that nobody got killed, especially Spencer."
Sadler told the Associated Press the same account.
"Spencer makes first contact, he tackles the guy, Alek wrestles the gun away from him, and the gunman pulls out a boxcutter and slices Spencer a few times. And the three of us beat him until he was unconscious," he said.
The gunman "put up a fight, but Spencer Stone is a very strong guy," Norman said Saturday. "He actually held him very well and Aleksander and Anthony had a pretty good go at hitting him."
Stone was cut two or three times in his neck, Norman said, before Norman held down the gunman's hands. Skarlatos later checked the train to make sure there were no other gunmen, he said.
Stone's father, Brian Stone, said Saturday his son is expected to make a full recovery. he said Spencer Stone was sliced in the back of his head, on his neck and on his arm, and part of his hand was nearly severed.
"They were actually able to reattach that portion that was pretty severely cut. But he's going to do fine, he's going to rehab perfectly fine. He'll be good," Brian Stone said.
"I'm just glad that they quickly took action, and I think that probably made the difference," Brian Stone said. "I think this person was probably startled that you had a six-foot-four, 220-pound kid running into or running after you."
Norman, who lives in the south of France and was returning home from a business trip, brushed off the idea that he was a hero for helping.
"Either you sit down and you die, or you get up and you die. It was really nothing more than that," Norman said. "We've seen enough of these kinds of attacks to understand that they will kill everybody once they get started."
Cazeneuve expressed gratitude to everyone who intervened.
"We owe them greatly for their composure and braveness," he said, adding that they prevented a bigger tragedy.
Cazeneuve cautioned that the suspect's identity is "not yet established with certainty." The man is in custody and is being questioned.
France has been on heightened alert since terror attacks in January that left 17 people dead, including 12 at the Charlie Hebdo magazine office. In June, a lone wolf who claimed ties to Islamic radicals beheaded his employer and set off an explosion at a French factory.
Mayor of Arras Frederic Leturque told NBC News French officials were interviewing Skarlatos and Stone.
"They did their job," he said.
Skarlatos' father, Emanuel, told NBC station KGW that his son called him from a police station to tell him what happened.
"I got pretty emotional and I just said 'I'm proud of you, and I'm thankful and grateful and happy that you're safe," he said.
Investigators are working to determine a motive. The Paris prosecutor's office said its anti-terrorist section has taken over the judicial investigation.
Sadler, who studies physical therapy at Sacramento State University, told Reuters, "It's my last year in college. I came to see my friends on my first trip in Europe and we stopped a terrorist. It's kind of crazy."
The Arras mayor gave the Americans special medals for their bravery overnight.