French train hero Spencer Stone was stabbed while his back was turned during a brawl in Sacramento early Thursday, newly released surveillance footage of the incident shows.
First Class Airman Stone, 23, was in serious but stable condition after being stabbed multiple times during the street fight about 12:45 a.m. PT, police said.
Police said Stone was out with friends when an argument in a nightclub led to a confrontation on the street. The surveillance footage shows several people involved in a brawl on a street corner.
Stone can be seen knocking a man to the ground before an assailant approaches from behind and appears to stab him. Stone turns around to confront his attacker, who then backs away.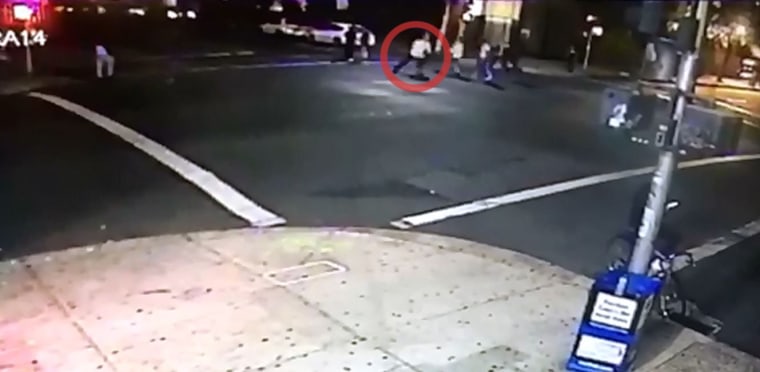 Stone then walks off screen in the footage. Police said Thursday he sustained "non life-threatening but very significant injuries."
Douglas Kirk, chief medical officer at UC Davis Medical Center, said Stone suffered three stab wounds to his torso and underwent surgery. Stone is expected to recover.
Sacramento Police Deputy Chief Ken Bernard said two suspects — described as Asian males in white T-shirts and blue jeans — fled the scene in a late-model Toyota Camry.
He said the incident was in no way related to terrorism, or Stone's involvement in subduing an AK-47-wielding gunman on a Paris-bound train in August.
Sacramento Police on Thursday evening released surveillance video showing the suspect vehicle, which was described as a 2009-2012 Camry.
Stone, along with his childhood friends Alek Skarlatos and Anthony Sadler, received France's Legion d'Honneur for their role in thwarting the attack. Stone was stabbed with a box cutter several times during that incident.
Skarlatos tweeted Thursday morning: "Everybody send prayers out to the Stone family today."