Millions of Japanese observed a moment of silence Tuesday, lighting candles and pausing to reflect on the third anniversary of the tsunami disaster which killed at least 15,884 people.
In Tokyo, Prime Minister Shinzo Abe and Emperor Akihito were due to speak at a memorial service to mourn the victims – including 2,636 people who remain unaccounted for.
At ceremonies across the country, a moment of silence at 2:46 p.m. local time (10:46 a.m. ET) marked the time that the 9.0-magnitude earthquake hit on March 11, 2011.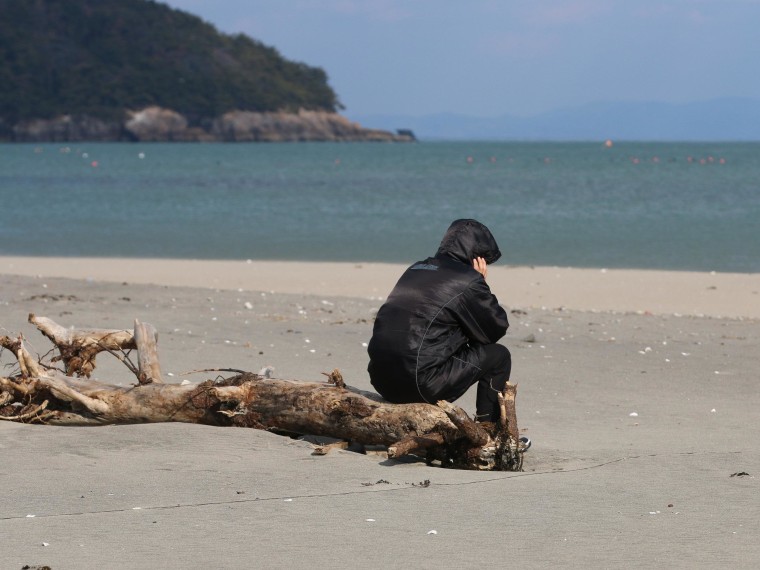 In the northern town of Minamisanriku, local residents earlier gathered in front of what used to be the town's disaster prevention center, where dozens of town employees died in the disaster, residents prayed in front of a small table filled with flowers, a Buddha statue and incense, according to an Associated Press report.
Japan is still struggling to rebuild, despite setting aside more than $250 billion for reconstruction through to March 2016
About 267,000 people are still living in temporary housing and other makeshift facilities nationwide, the Japan Times reported.
Abe earlier acknowledged the task facing survivors. "I want to make the upcoming year (one) in which people in the disaster area can really feel reconstruction," Abe said at a news conference, according to the Japan Times. "From now on, I'll emphasize not only the hard side of reconstruction, but also reconstruction of their hearts."