Twenty-seven-year-old Andreas Lubitz had been flying with the Germanwings airline for just 18 months when, according to officials, he intentionally brought his Airbus A320 crashing into the French Alps.
As officials struggle to make sense of the tragedy, a picture of the co-pilot allegedly at the controls of Flight 4U9525 has begun to emerge.
The man who is believed to have deliberately caused the deaths of 150 people lived in the German town of Montabaur — just 90 minutes drive from Dusseldorf Airport where his doomed plane was due to land.
Lubitz belonged to the local LSC Westerwald flying club in Montabaur, and the group said on its website it had learned "with horror" that it had lost a "long-time member" to the Alps tragedy.
As a teenager, Lubitz obtained his glider pilot's license and he was later accepted as a pilot trainee with Lufthansa, one acquaintance from Montabeur told The Associated Press. Peter Ruecker said he had watched Lubitz learning how to fly, describing the young pilot as "rather quiet" but friendly.
"He gave off a good feeling," Ruecker told the news agency.
Lubitz started his training with the organization in 2008 and at one point worked as a flight attendant, the airline's Chief Executive Carsten Spohr confirmed Thursday.
While Lubitz had interrupted his training at some point for several months — the airline would not specify why — Spohr said that was not unusual and that the young German was re-evaluated before his training resumed. He passed all his tests.
After coming out of flight school with Lufthansa, Lubitz joined Germanwings in September 2013. Since then, he had accrued some 630 flight hours, according to the airline.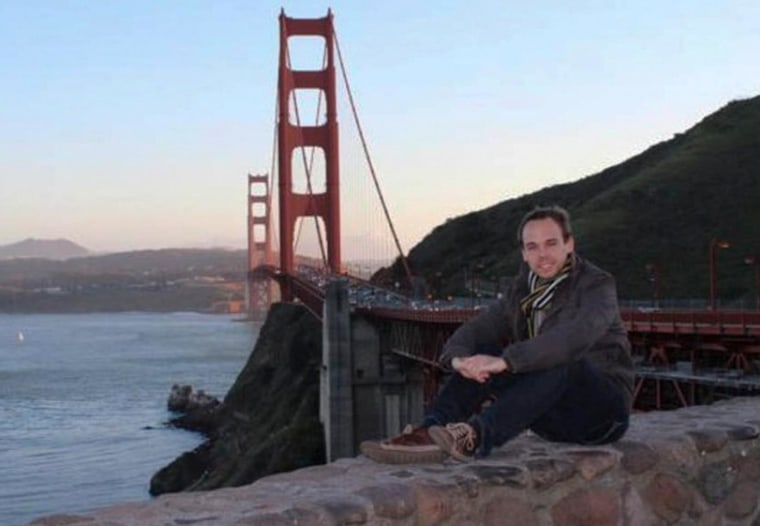 Spohr stressed that his company chose staff "very carefully" and said there was no clear indication of what might have caused Lubitz to bring down the plane.
Lubitz also possessed a single-engine private pilots license by the FAA on Jan. 6, 2012, according to the agency. One of the requirements for that qualification was English proficiency and a German pilots license.
An Andreas Guenter Lubitz was included in the "prestigious" FAA Airmen Certification Database in September 2013, according to the Aviation Business Gazette. The database recognizes airmen "who have met or exceeded the high educational, licensing and medical standards established by the FAA," the Gazette said.
While the details in the Gazette matched those of the first officer on board the crashed Germanwings plane, NBC News was not immediately able to verify it was the same man.
In-Depth
- Alexander Smith
The Associated Press contributed to this report.