LE BOURGET, France — Air accident investigators recommended Sunday that world aviation bodies draw up new rules requiring medical workers to warn authorities when a pilot's mental health could threaten public safety, after 150 people died when a Germanwings co-pilot deliberately crashed a jet into the French Alps last year.
Co-pilot Andreas Lubitz had been treated for depression in the past, and the investigation found that he had consulted dozens of doctors in the weeks before the crash on March 24, 2015.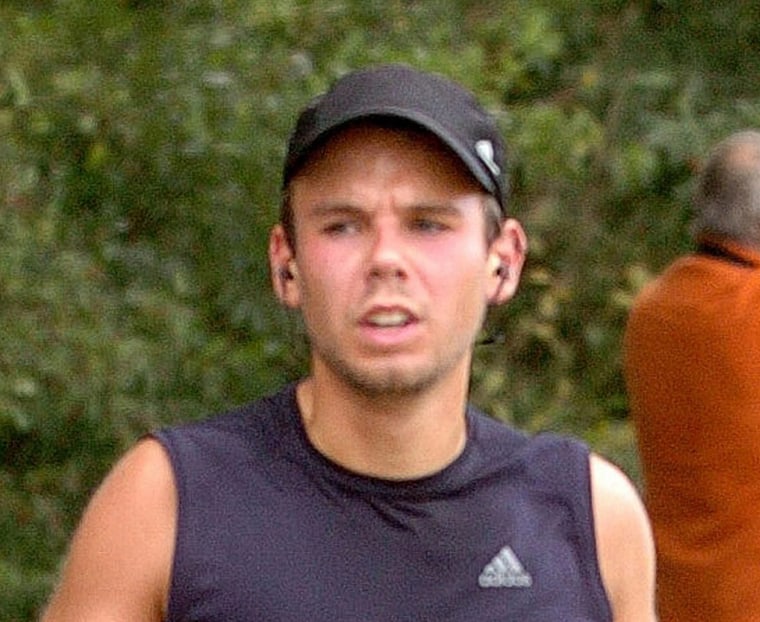 But the many doctors didn't inform authorities of concerns about his mental health, France's BEA investigation agency said. One doctor referred Lubitz to a psychiatric clinic just two weeks before the crash, it said in its report on the disaster.
"Experts found that the symptoms (he was presenting at that time) could be compatible with a psychotic episode," said Arnaud Desjardin, leader of the BEA investigation. This information "was not delivered to Germanwings."
Related: Government to Review Air Safety After Germanwings Crash
Because Lubitz didn't inform anyone of his doctors' warnings, the BEA said, "no action could have been taken by the authorities or his employer to prevent him from flying."
Germanwings and parent company Lufthansa have strongly denied any wrongdoing in the crash, insisting that the 27-year-old was certified fit to fly.
But relatives of those killed have pointed to a string of people they say could have raised the alarm and stopped Lubitz, going back to the days when he began training as a pilot in 2008.
Lufthansa said in a brief statement that "ensuring the highest possible flight safety was and remains our utmost priority."
It added that "the company will of course continue to cooperate with the relevant authorities and will support the possible implementation of concrete measures" based on the BEA report.
The BEA investigation is separate from a manslaughter investigation by French prosecutors seeking to determine eventual criminal responsibility for the crash of Flight 9525 from Barcelona to Duesseldorf. The focus of its report was recommendations to avoid such accidents in the future, notably about pilot mental health issues and better screening before a pilot gets certified.
The agency found that the certification process failed to identify the risks presented by Lubitz. It said one factor leading to the crash might have been a "lack of clear guidelines in German regulations on when a threat to public safety outweighs" patient privacy.
Germany's confidentiality laws prevent sensitive personal information from being widely shared, though doctors are allowed to suspend patient privacy if they believe there is a concrete danger to the person's safety or that of others.
Desjardin described Germany's privacy rules as being especially strict, and said that doctors fear losing their jobs if they unnecessarily report a problem to authorities.
Related: Experts Say All Pilots Should Get Mental Health Tests
"That's why I think clearer rules are needed to preserve public security," he told reporters at a press conference in the French city of Le Bourget.
The BEA recommendations also include peer support groups and other measures to remove the stigma and fear of losing a job that many pilots face for mental health issues.
"The reluctance of pilots to declare their problems and seek medical assistance ... needs to be addressed," the BEA said.
Half an hour into the Germanwings flight, Capt. Patrick Sondenheimer handed the controls to Lubitz and went to the restroom. When he returned, Sondenheimer found the cockpit locked from the inside. Lubitz, it seems, had disabled the safety code that would have allowed the pilot to open the door.
Shortly afterward, the Airbus A320 hit the ground near the French village of Le Vernet.
Lubitz had previously been treated for depression and suicidal tendencies, and documents seized by prosecutors show he partly hid his medical history from employers.
Lubitz interrupted his Lufthansa training for several months due to psychological problems. He was allowed to return in 2009, having received the "all clear" from his doctors — though his aviation record now contained the note "SIC" meaning "specific regular examination."
Lufthansa said after the crash that it was aware of Lubitz's depressive episode, but Germanwings, which he joined in 2013, said it had no knowledge of his illness.