MONTABAUR, Germany — Despite the "unbearable" news that last week's Alps tragedy was apparently perpetrated by one of its residents, the hometown of Germanwings co-pilot Andreas Lubitz has "only sympathy" for his family, a local pastor told NBC News.
"The mood in the community changed, the people are very affected by this news," said Father Heinz-Walter Barthenheimer, of St. Peter in Ketten church in Montabaur. "The whole town has now gained a negative touch."
However, there was "not a single negative word" written about Lubitz's family in the church's message book, according to Barthenheimer. "I see only sympathy," he said.
The family home of the 27-year-old blamed for the crash of Germanwings Flight 4U9525 has been scoured by investigators and surrounded by the world's media since the tragedy last week.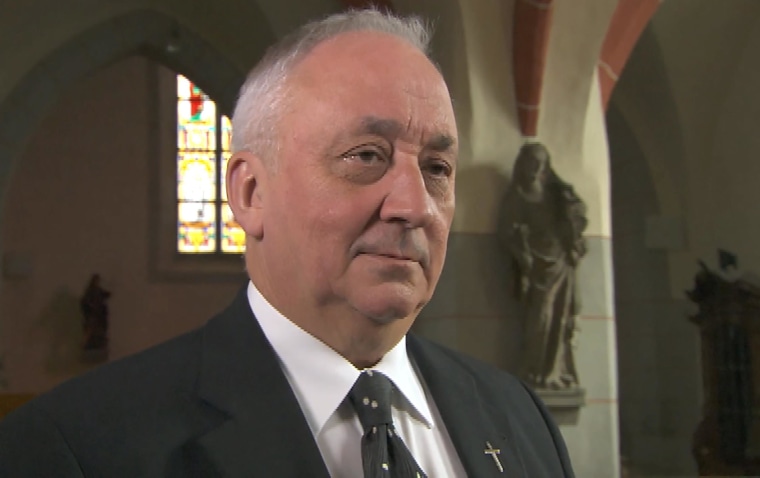 "I got a lot of private messages and small tokens of support from many people and I will pass them on to the family," Barthenheimer said in an interview with NBC News. "It is a terrible tragedy. I would wish the family a lot of courage for everything that will come. It cannot be turned backwards."
In his interview with NBC News, Barthenheimer also read out a message in the church's message book from a 10-year-old boy. "Why did he do that?" the message said. "Hopefully he will still go to heaven."