RIVER FALLS, Wisc. – As General Motors CEO Mary Barra prepares to head to Capitol Hill this week for another grilling, she will likely face tough questions about how a crash investigation here was seemingly ignored for seven years -- even though it revealed the ignition problem now linked to more than a dozen deaths and the recall of millions of cars.
"It's mind-boggling," said Ken Rimer, the stepfather of Natasha Weigel, one of the crash victims. "They had the information and it just sat there."
The wreck in October 2006 was horrific. After losing power, a Chevrolet Cobalt veered off a lonely rural road in St. Croix County, went airborne and smashed into a telephone box and two trees. The air bags did not deploy.
Two teenagers died. Amy Rademaker, 15, was the front seat passenger. Weigel, 18, was in the back. Neither was wearing a seat belt. The 17-year-old driver was seriously injured -- but survived.
At first, the crash was like many others Wisconsin State Trooper Keith Young had investigated over the years. His career in law enforcement spanned three decades. In his 20 years as a crash reconstructionist, he toiled on more than 260 cases.
But this one turned out to be different.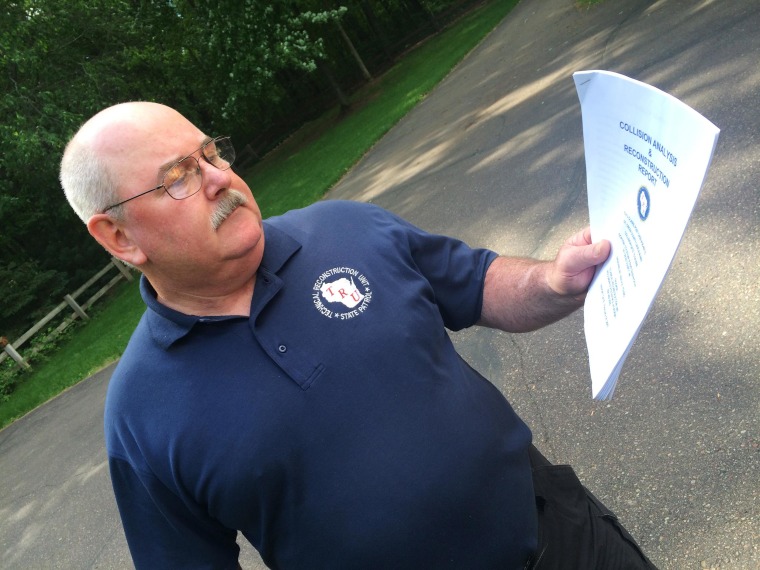 According to Young's crash reconstruction report dated February 14, 2007, he inspected the vehicle's sensing and diagnostic module -- its so-called "black box" -- and noticed the ignition was in the "accessory" position before impact. He confirmed this by looking at the key position on the vehicle.
"It appears that the ignition switch had somehow been turned from the run position to accessory prior to the collision with the trees," he wrote.
As he investigated further, he went to a local GM dealership and found a service bulletin on the 2005-2007 Chevy Cobalts, which described how it was possible for drivers to accidentally turn off the ignition by jarring the key.
He also noted that a search of the National Highway Traffic Safety Administration (NHTSA) web site revealed five complaints of 2005 Cobalts turning off while driven, three of which "talk about the knee or leg touching the ignition or key chain causing the engine to turn off."
That's the same problem now officially linked to at least 13 deaths, 54 crashes, and the recall of 2.6 million cars worldwide, including Cobalts, earlier this year.
His findings are now in the national spotlight after GM's internal investigation by former U.S. Attorney Anton Valukas cited them as one of the most frustrating examples of the company's failure to act sooner.
"(GM) would not learn of the Wisconsin state patrol report UNTIL THIS INTERNAL INVESTIGATION BEGAN (emphasis mine)," Valukas' report blared, "even though the report had been sitting in GM's own files since 2007."
'I Thought It Was Taken Care Of'
Young -- a second generation trooper who is now retired -- was sitting with his wife at the kitchen table in February when they saw the first reports of the recall on the news.
"I immediately thought of the St. Croix County crash," he said.
Back then, he'd told a representative from NHTSA about his findings.
Young said he spoke to a NHTSA representative from Indiana in November 2006 about his initial findings, meeting with him in person in Wisconsin. Shortly thereafter, he says he sent the same contract investigator data from the car's sensory and diagnostic module showing the ignition was in the accessory position at impact.
"I thought it was taken care of," he said.
But apparently it wasn't.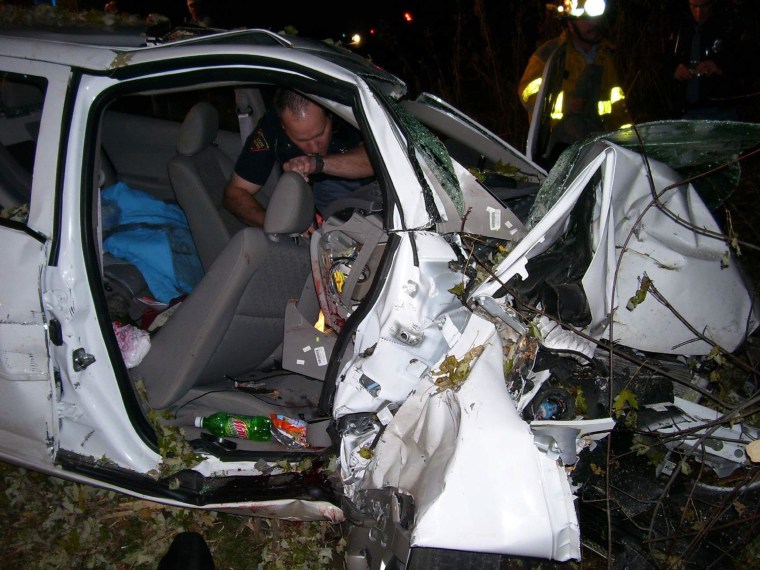 According to the Valukas report, a claims management company hired by GM received a copy of Young's report in February of 2007 and that company saved the report in the GM legal department's electronic files on March 2, 2007. It's not specified how the claims manager acquired the report.
No one in GM's legal department -- except one legal assistant -- accessed Young's report before 2014, the internal investigation revealed. That legal assistant opened the document in May 2007 to send it to federal safety regulators as required by law. GM provided Young's report to NHTSA as part of the company's quarterly death and injury report in 2007.
But none of GM's lawyers and engineers working on the Chevy Cobalt remember knowing of Young's report until 2014, the company's internal investigation found.
Despite Young's report – and another by Indiana University researchers that same year -- NHTSA said there was not enough evidence to open a formal investigation.
A spokesperson for NHTSA said Young had also "put forth a second theory and made it clear that he could not determine a cause based on his own work. In any SCI crash investigation, NHTSA is almost always confronted with multiple factors that could have contributed to the crash or outcome."
During testimony before the Senate on June 2, NHTSA Acting Administrator David Friedman said "NHTSA examined the available information multiple times using consumer complaints, early warning data, special crash investigations, manufacturer information about how air bags function, and other tools, but did not find sufficient evidence of a possible safety defect trend that would warrant opening a formal investigation. … GM had critical information that would have helped identify this defect."
Friedman said NHTSA had investigated the Wisconsin accident and two other fatal Cobalt crashes between 2005 and 2009. "At the time of these reviews," said Friedman, "NHTSA did not have the information that GM has since provided -- for instance, new evidence linking airbag non-deployment to faulty ignition switches -- which is why we have launched an aggressive investigation into the timing of the recall."
NHTSA has slapped GM with a $35 million penalty and the company faces a criminal investigation.
GM has said it will cooperate with investigators. Barra has repeatedly apologized for the company's failure to act, calling it "a pattern of incompetence and neglect."
'On Deaf Ears'
The family of crash victim Natasha Weigel said they were surprised to see that the local investigation into their daughter's crash was cited so prominently in the Valukas report.
They are also fighting another battle: trying to get GM to officially acknowledge Weigel's death as one of the fatalities officially linked to the recall. Amy Rademaker is considered one of the 13 deaths since she was sitting in the front-seat and the air bag didn't deploy.
Weigel was in the back seat, where there was no air bag, so she is not part of the official death toll.
The distinction infuriates her family.
Ken Rimer, Weigel's stepfather, said he's still not satisfied with GM's internal investigation. Even though it led to the firings of 15 employees, Rimer said he was skeptical of the report's conclusion that CEO Barra -- a long-time executive -- didn't know anything about the faulty ignition switch until recently.
Still, he's thankful for Trooper Young's diligence in pinpointing the problem so many years ago.
"He went beyond what he probably needed to do," Rimer said. "He figured it out. But it fell on deaf ears."