An internal document obtained by NBC News shows that a General Motors engineer signed off on a change to ignition switches in cars that have now been recalled – even though he testified last year that he was not aware of the change and didn't remember approving the change.
In February GM recalled 1.6 million Chevy Cobalts, Pontiacs and Saturns from model years 2003 to 2007, saying their ignition switches could be accidentally turned from "run" to the "accessory" position while the cars were being driven, shutting down the power brakes, power steering and airbags. GM's own figures have linked ignition problems to a dozen deaths.
Prior to the recall, the parents of Brooke Melton, a Georgia woman who died in the 2010 crash of her Cobalt, had sued GM, alleging that their daughter's death had been caused by ignition problems. Brooke's car shut off and then spun into oncoming traffic.
During depositions for their suit last year, the Meltons learned from GM engineers that the company had been aware of potential problems with its ignition systems before Brooke purchased her car in 2005.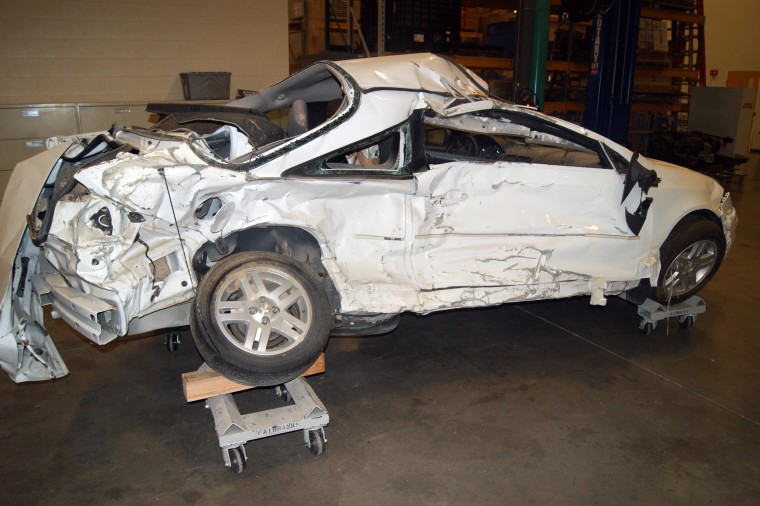 The Meltons' lawyers also found evidence that GM had altered the design of ignition switches after Brooke purchased her Cobalt, but had done so without notifying federal regulators or car owners or changing the part number. The change, which apparently occurred in 2006, increased the size of the detent plunger and spring, a pair of parts that hold the ignition key in position – a change that an engineer hired by the lawyers said seemed intended to increase the "torque force" holding the key in place.
GM engineer Ray DeGiorgio was deposed by the Meltons' attorneys, and testified that he was lead engineer for the switch. When asked if he had signed off on the change in the part, which was supplied by Delphi Mechatronics, he said he didn't recall authorizing such a change.
"So if such a change was made, it was made without your knowledge and authorization?" asked the Meltons' attorney.
"That is correct," answered the engineer.
Later, DeGiorgio said, "I can certainly tell you, I was not aware of this change."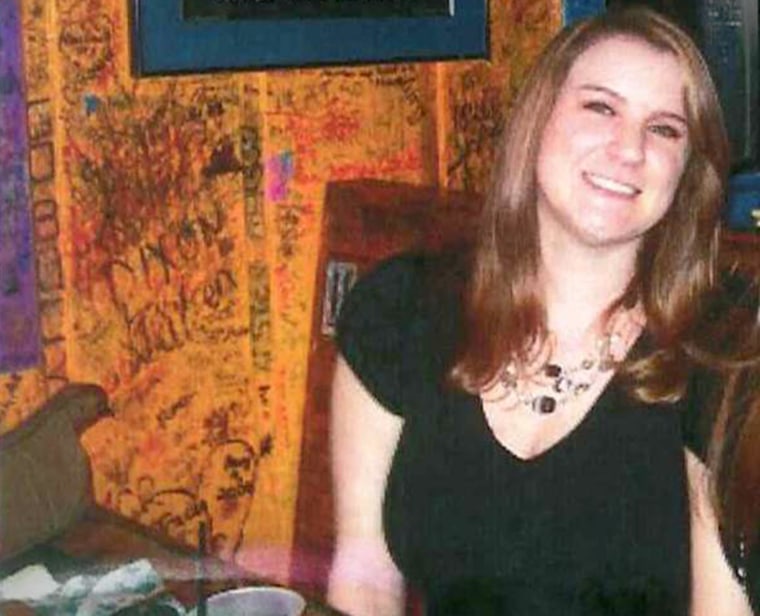 But according to the document obtained by NBC News, on April 26, 2006, DeGiorgio signed off on a change to the ignition switches supplied by Delphi Mechatronics. The reason given for the change on the document was "to increase torque force in the switch."
CLICK HERE TO READ THE DOCUMENT
The signature on the document appears to match the signature on a mortgage for a property owned by DeGiorgio in Florida.
DeGiorgio couldn't be reached for comment by NBC News. A second engineer who headed up GM's later internal investigation of the ignition switch previously declined to comment.
GM has now disclosed to federal regulators that it knew of problems with its ignition switches as early as 2001. In February, GM told the National Highway Traffic Safety Administration that a design engineer responsible for the Cobalt's ignition switch "signed a document approving changes to the ignition switches proposed by the supplier, Delphi Mechatronics."
"The approved changes included, among other things, the use of a new detent plunger and spring that increased torque force in the ignition switch," stated a chronology prepared by GM. "This change to the ignition switch was not reflected in a corresponding change in the part number for the ignition switch. GM believes that the supplier began providing the re-designed ignition switch to GM at some point during the 2007 model year."
Follow NBC News Investigations on Twitter and Facebook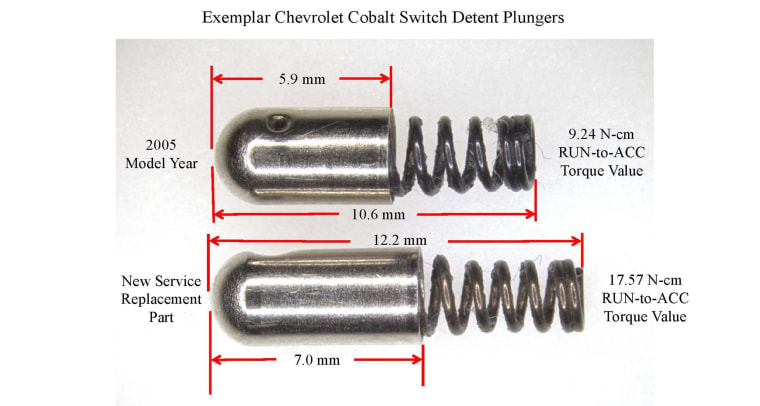 A spokesperson for GM said the company would not be commenting "at this time. We are fully cooperating with NHTSA and the Congress in their investigations and we welcome the opportunity to help both have a full understanding of the facts. We also are conducting our own unsparing review and will find out what happened and hold ourselves accountable."
Earlier this month, GM CEO Mary Barra said in a video statement that "something went wrong with our process in this instance and terrible things happened. … As a member of the GM family and as a mom with a family of my own, this hits home for me."
GM has now expanded its ignition recall to 2.6 million vehicles, and on Monday announced the recall of 1.3 million vehicles for possible power steering problems. On Tuesday, Barra will testify before the House Energy and Commerce Committee about why GM waited 10 years after learning about ignition problems to issue a recall.
Brooke Melton's father Ken, who has now settled his suit with GM for an undisclosed sum, said he's angry that GM waited until 2014 to disseminate information that was available "so long ago."
"Our daughter might still be here today," said Melton.