General Motors said Thursday it is adding ignition lock cylinders to its existing recall of more than 2 million older model cars in the U.S. because the ignition key can be removed while the engine is running, leading to a possible rollaway or crash.
The company also increased the charge it said it would take in the first quarter mainly related to the recall to $1.3 billion, up from the $750 million it predicted March 31.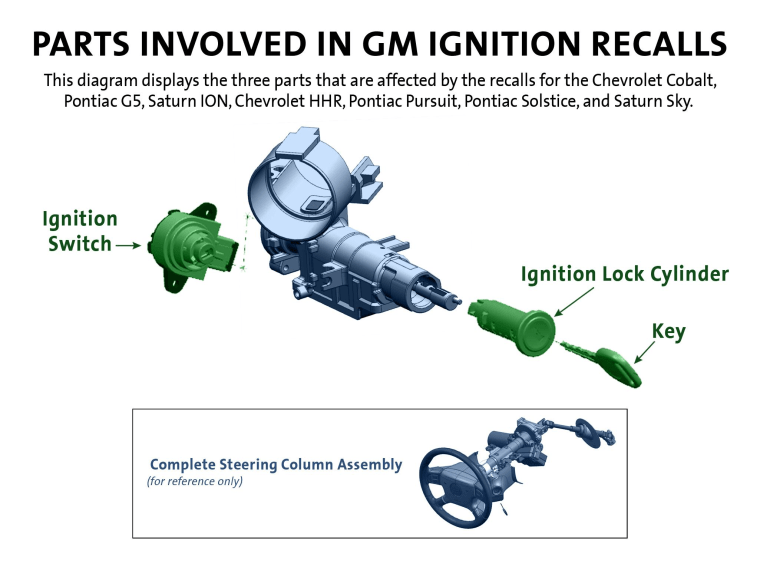 GM is aware of "several hundred complaints of keys coming out of ignitions," it said in a statement. It found one incident of a rollaway in a parking lot that resulted in a crash and one injury claim.
"As always, owners of manual transmission vehicles should be sure the ignition is in the 'Off' position and set to reverse gear with the parking brake set before removing the key. Owners of vehicles with automatic transmission should be sure the vehicle is in 'Park' before removing the key," it said.
GM has decided to replace the ignition lock cylinders and cut and, if necessary, reprogram new keys.
GM changed suppliers on the lock cylinder from Ortech to Strattec Security Corp. in Milwaukee, but a company spokesman told The Detroit News that he didn't know when that change was made. The newspaper also reported that GM made the decision to recall the vehicles for the lock cylinder problems April 3, according to its filing with the National Highway Traffic Safety Administration — the same day that CEO Mary Barra testified before a House panel. GM opted not to disclose the decision until its official recall notice was made public Thursday, the newspaper said.
The cars covered by the recall are: 2003-2007 Saturn Ion; 2005-2010 Chevrolet Cobalt; 2006-2010 Pontiac Solstice; 2007-2010 Pontiac G5; 2007-2010 Saturn Sky; and 2006-2011 Chevrolet HHR.
GM had previously recalled 2.6 million vehicles over faulty ignition switches that can cause the engine to turn off suddenly, disabling the air bags and making steering and braking more difficult. The switches are linked to 13 deaths and 31 crashes.
-Margaret Santjer, NBC News