/ Source: The Detroit Bureau
General Motors is likely to report a big hit to earnings Thursday as it continues to work through its ongoing recall problems.
Industry analysts forecast GM would deliver a meager 9 cents per share in earnings for the first three months of 2014. Brian Johnson, an automotive analyst with Barclays Plc, was even more negative, predicting the automaker would go a penny into the red. Prior to the announcement of GM's initial ignition switch recall in mid-February, Johnson was looking at a profit of 20 cents, which would still have been down sharply from the 67 cents per share it earned during the first quarter of 2013.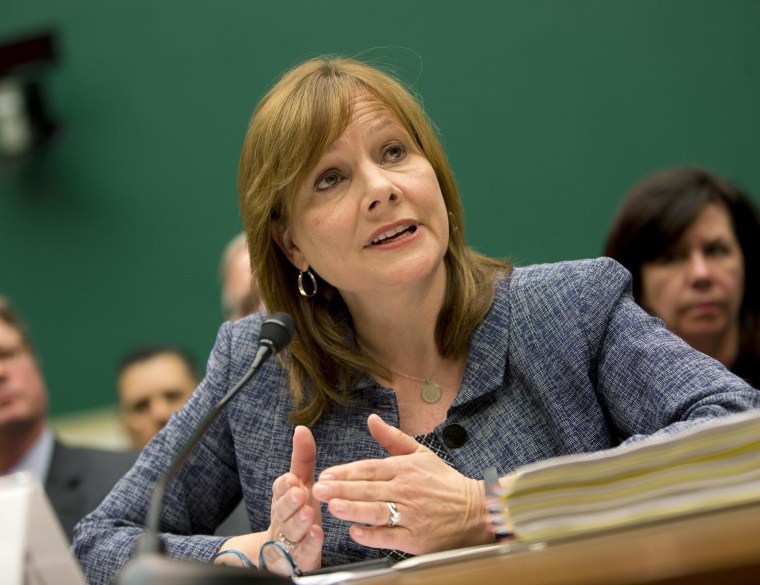 GM recently announced it would take a $1.3 billion write-down for the cost of the many recalls it announced during the January-to-March quarter. Much of that loss covers the 2.6 million vehicles recalled because of a defective ignition switch, but all told, GM was forced to announce safety-related repairs to about 7 million vehicles during the first quarter - about a third as many vehicles as the entire industry recalled for all of 2013.
Add to that another $400 million the maker will take as a pre-tax charge due to changes in Venezuela's currency. And it is expected to take additional losses in Europe, where it is continuing to struggle for a turnaround after 14 years of losses collectively totaling $18 billion.
Things weren't supposed to go this way. Since launching its post-bankruptcy IPO in November 2010, GM's earnings have been on a generally upward trajectory, with the maker posting record earnings of $9.19 billion in 2011 and many analysts projecting it could top $10 billion this year. But the consensus of 14 analysts surveyed by Bloomberg now puts this year's forecasts at just $5.58 billion.
GM said Wednesday it has shipped "thousands" of kits needed to repair the defective ignition switches, linked to at least 13 deaths.
Ironically, the year began on a good note for the maker, as GM won both the North American Car and Truck of the Year awards for the 2014 Chevrolet Corvette and Silverado models.
More from The Detroit Bureau:
Ford CEO Mulally to Retire, Fields to Become Ford's New Boss
400 hp Golf R 400 Pushes the Hot Hatch Limit