/ Source: The Detroit Bureau
General Motors planned to start making repairs today on the first of more than 2.5 million vehicles recalled due to faulty ignition switches.
The replacement process takes only about a half hour, but to repair all the vehicles could take weeks and possibly months, due to limited availability of replacement parts. GM says the vehicles are safe to drive in the meantime – if drivers take the appropriate steps.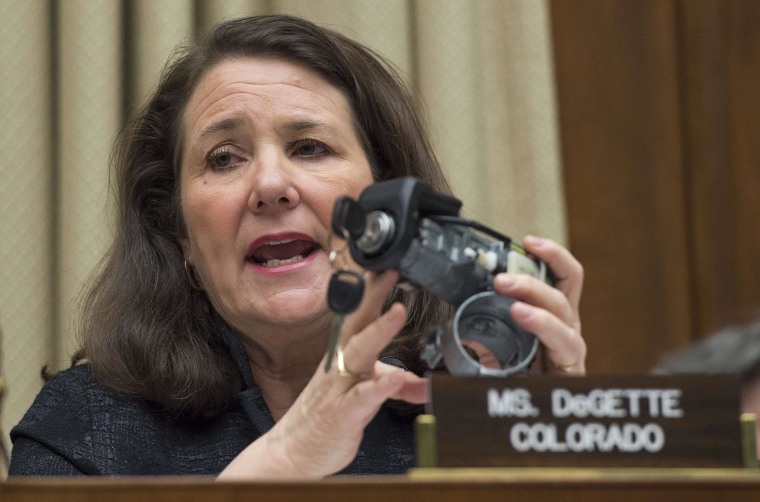 But a federal judge in Texas could ground all the cars and force GM to offer owners loaner vehicles while the repairs are completed. A hearing on a request by an attorney suing GM was heard last Friday in Corpus Christi, but U.S. District Judge Nelva Gonzales Ramos did not issue an immediate ruling.
The recall was first announced in mid-February when GM said the ignition switches on nearly 800,000 vehicles could inadvertently turn off while being driven, stalling the engine and disabling power steering and brakes, and disabling the vehicle airbag system. The maker shortly after doubled the total and boosted the numbers again a month later so that about 2.6 million compact models are now covered.
The maker has advised owners to separate the ignition keys from heavy key rings that can, under some circumstances, cause the switches to shift from On to Off or Accessory mode. GM advises owners to contact their dealers to set up appointments. The number of replacement parts is expected to be modest, at first, but the availability of new switches will increase "as time goes on," it said.
Vehicles covered by the recall include the Chevrolet Cobalt and HHR, Pontiac G5 and Solstice, Saturn Ion and Sky. The original two updates of the recall covered vehicles produced during the 2003 to 2007 model-years but that has now been extended to later models, as well.
March Car Sales Bounce Back from Winter Freeze
All New Vehicles Will Be Required to Feature Rear Backup Cameras