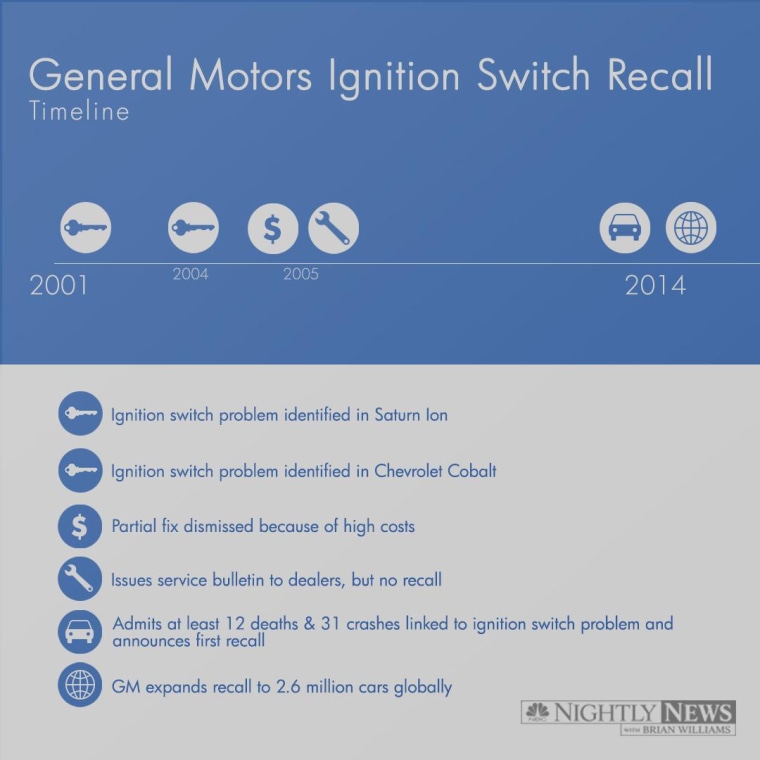 GM CEO Mary Barra will be on the hot seat today as Congress grills the GM chief and government regulators over what took the company so long to issue a recall over a fatal ignition switch defect. Barra, who took over as CEO earlier this year will apologize in her testimony before the House Committee on Energy and Commerce and promise a "thorough and unimpeded" investigation. The defect has been linked to engine stalls and failure of airbags.
Families of victims of the defective GM ignition switches also plan to speak before the House hearing convenes.
NBC's Tom Costello will have more tonight on Nightly News with Brian Williams.