The head of General Motors, on the hot seat over the automaker's recall of 2.6 million cars because of a faulty ignition switch, would have no problem with her son driving one of those vehicles.
As long as he has nothing else hanging from the key ring, that is.
"Is that Cobalt car safe to drive for your daughters?" Sen Richard Blumenthal (D-Conn.) asked GM Chief Executive Officer Mary Barra.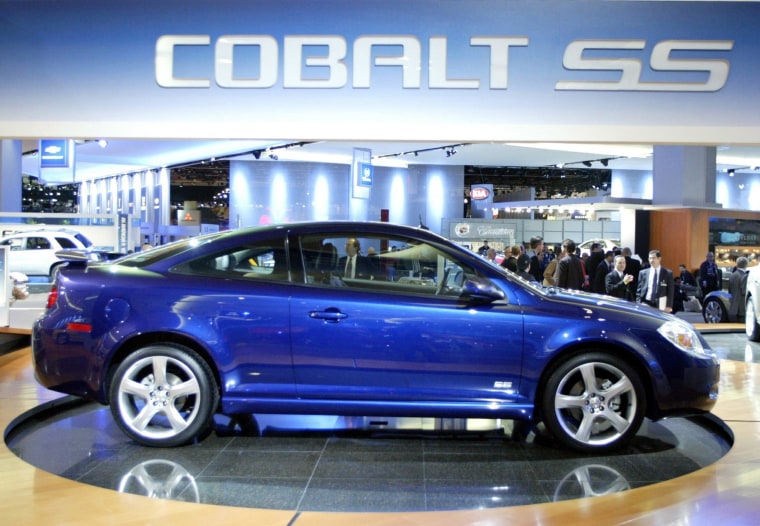 "I would allow my son and daughter...well my son, as he's the only one eligible to drive," she replied. "As long as he only had the ignition key."
House and Senate committees are investigating why it took GM more than a decade to recall 2.6 million cars, including Chevrolet Cobalts and Saturn Ions, that could have faulty ignition switches and may have contributed to 13 deaths. In some cases, added weight on the ignition key might have caused the engines to cut out.
Another Democratic senator, Bill Nelson of Florida, asked: "If I were to have a recalled Chevy Cobalt, would you recommend I drive it home tonight?"
"If you take all the keys off the ring, or use just the ignition key, our analysis is that it is safe to drive," replied Barra.
Nelson shot back: "I suspect Cobalt drivers would not take comfort from that advice."
- Steve James, NBCNews.com