/ Source: Associated Press
Another day, another General Motors recall.
One day after recalling 2.4 million vehicles, the company added another 218,000 Chevrolet Aveo subcompact cars for its 29th recall this year. That brings the total number of recalled GM vehicles in the U.S. to around 13.8 million, breaking its annual record of 10.75 million in 2004.
The new recall, posted Wednesday on the National Highway Traffic Safety Administration website, covers Aveos from the 2004 through 2008 model years. The daytime running light module in the dashboard center stack can overheat, melt and catch fire. GM is aware of an unspecified number of fires due to the problem, but spokesman Alan Adler says it does not know of any injuries or deaths
GM says it is still developing a plan to fix the problem and will provide details as soon as possible.
The high number of recalls this year is fallout from a deadly ignition switch problem in compact cars that is responsible for at least 13 deaths. GM has admitted knowing about the problem for at least a decade, yet it didn't recall the cars until February this year.
On Tuesday GM announced it would recall 2.4 million vehicles in the U.S. In May alone, GM has recalled about 5.5 million cars and trucks.
Last week the company agreed to pay a $35 million federal fine for concealing deadly defects in small-car ignition switches. Although the company says the death toll from the ignition switches is at least 13, trial lawyers suing the company say it's at least 53.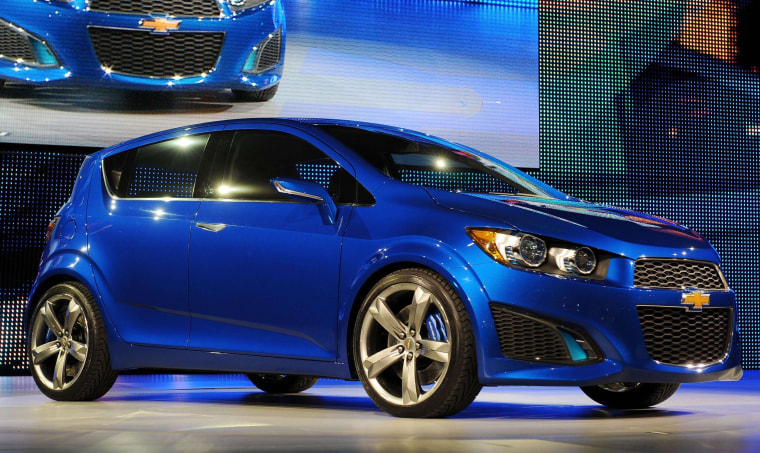 The Detroit automaker said it will take a $400 million charge for repairs on all vehicles recalled so far this quarter. That's on top of a $1.3 billion charge the automaker took for recalls in the first quarter.
- The Associated Press