Disgraced film producer Harvey Weinstein was indicted Monday on three additional charges, including the sexual assault of a third woman, the Manhattan District Attorney's Office said in a statement.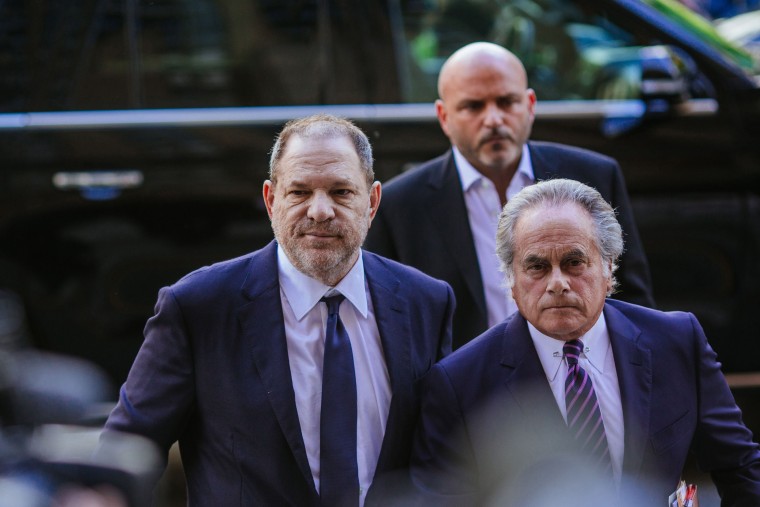 Weinstein, 66, was charged by a grand jury with one count of criminal sexual act in the first degree for a forcible sexual act against a third woman in 2006, as well as two counts of predatory sexual assault — a felony that carries a maximum sentence of life in prison.
"Mr. Weinstein will enter a plea of not guilty to the new charges," his lawyer, Ben Brafman, said. "Mr Weinstein maintains that all of these allegations are false and he expects to be fully vindicated."
He was previously charged with raping a woman in a hotel in 2013 and forcing another to perform oral sex on him after a meeting in his office in 2004. He has also been accused by dozens of women of sexual misconduct — revelations that began with a series of investigative reports in The New York Times and The New Yorker.
Weinstein, the Oscar-winning co-founder of Miramax film studio and The Weinstein Company, was arrested in Manhattan in May. He was released on $1 million bail as he awaits trail.
The accusations against the once-powerful mogul, a ruthless Hollywood power player who launched and allegedly destroyed careers for decades, touched off a global reckoning over sexual harassment and sexual assault.
Manhattan District Attorney Cyrus R. Vance Jr. nodded to the accusers in his statement, praising the "extraordinary courage" of those who have come forward.
"Our investigation continues," Vance said. "If you are a survivor of the predatory abuse with which Mr. Weinstein is charged, there is still time to pursue justice."