Kevin Spacey issued a general apology Sunday night after actor Anthony Rapp alleged the Oscar-winning star made a sexual advance at him when he was aged 14.
Rapp, who plays Lt. Paul Stamets on the CBS online series "Star Trek: Discovery," was quoted in an interview with Buzzfeed as saying Spacey climbed on top of him in a bedroom at a 1986 party in New York.
Rapp, who turned 46 on Friday, confirmed his comments to Buzzfeed in a statement Sunday night.
Spacey, who would have been 26 or 27 in 1986, said in a statement Sunday night on Twitter that he didn't remember the alleged incident involving Rapp, but he wrote: "If I did behave then as he describes, I owe him the sincerest apology for what would have been deeply inappropriate drunken behavior, and I am sorry for the feelings he describes having carried with him all these years."
Spacey, 58, has fiercely protected the privacy of his personal life for years, refusing to address long-advanced rumors that he is gay.
In his statement, he wrote: "As those closest to me know, in my life I have had relationships with both men and women. I have loved and had romantic encounters with men throughout my life, and I choose now to live as a gay man. I want to deal with this honestly and openly and that starts with examining my own behavior."
"He was trying to seduce me"
In his own statement, Rapp put the alleged incident in the context of recent allegations against producer Harvey Weinstein and numerous other Hollywood figures who have been accused of having made inappropriate sexual advances toward women.
"I came forward with my story, standing on the shoulders of the many courageous women and men who have been speaking out, to shine a light and hopefully make a difference, as they have done for me," he said. "Everything I wanted to say about my experience is in that article, and I have no further comment about it at this time."
Rapp was a child Broadway and Hollywood actor during the 1980s who became a star in the Broadway production of "Rent" in the mid-1990s.
In the Buzzfeed article, Rapp said he was at a party at Spacey's apartment in New York in 1986 when he realized after midnight that only the two of them were left. He said Spacey walked into the bedroom where Rapp was watching TV.
"My impression when he came in the room was that he was drunk," Rapp said. "He picked me up like a groom picks up the bride over the threshold."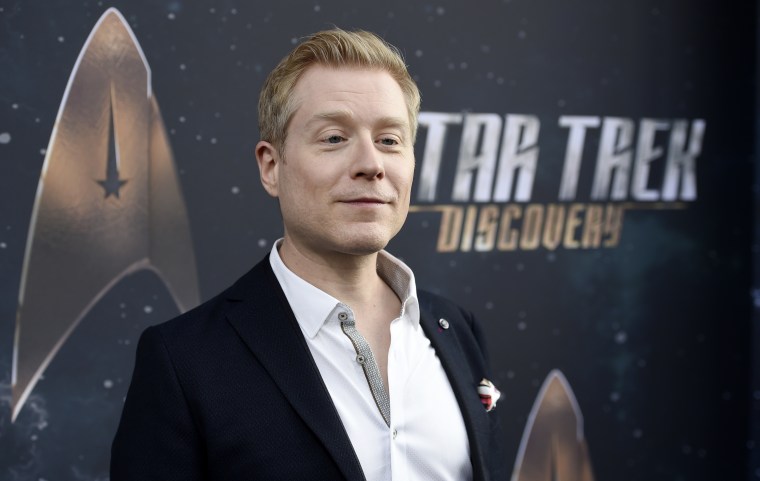 Rapp said that Spacey then "lays down on top of me" but that he managed to "squirm" away.
"He was trying to seduce me," Rapp said. "I don't know if I would have used that language. But I was aware that he was trying to get with me sexually."
Spacey won the Oscar for best supporting actor for his role in "The Usual Suspects" in 1995 and the Oscar for best actor "American Beauty" in 1999. He won a Tony in 1991 for his role as Louie in "Lost in Yonkers."
He was awarded an honorary knighthood by Britain in 2015. Her also spent more than a decade as artistic director of London's famed Old Vic theater.
Spacey plays Frank Underwood, the amoral murdering president of the United States in the Netflix series "House of Cards."