The fraternity at the center of an investigation into the death of a Louisiana State University freshman has racked up a string of suspensions and controversies at other chapters across the country in recent years.
All Greek activities have been suspended at LSU in the wake of Maxwell Gruver's death in what the university described as a "potential hazing incident." Preliminary autopsy results released Friday did not state a cause of death but said Gruver had a "highly elevated" blood alcohol level and the chemical found in marijuana in his system.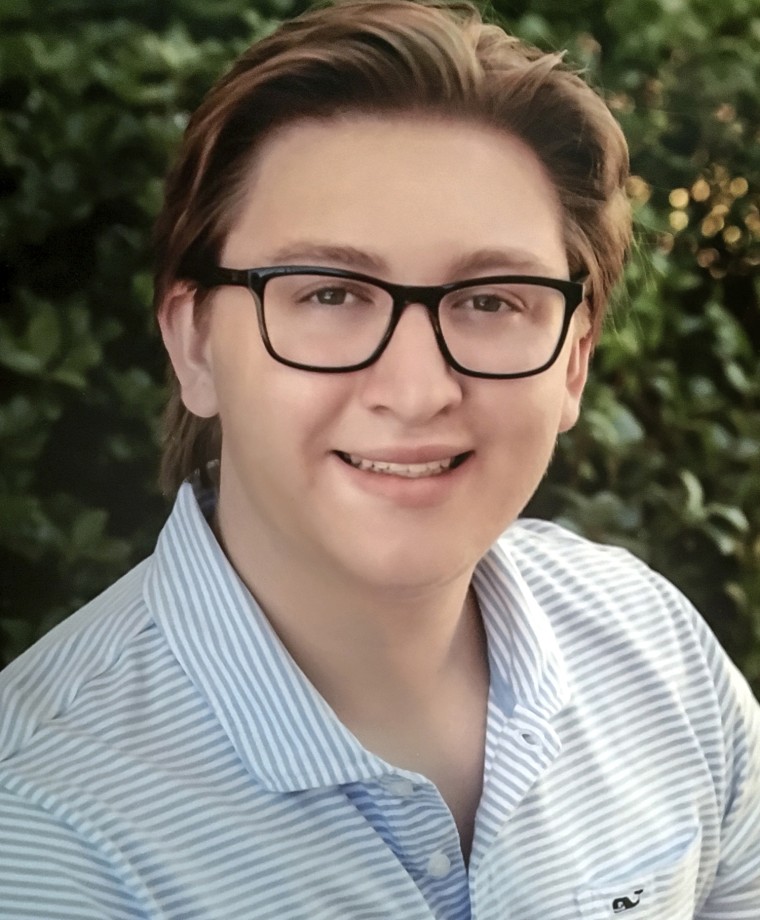 Although Phi Delta Theta's national organization has alcohol-free housing and a blanket anti-hazing policy, dozens of chapters have been disciplined for breaking those and other rules since 2000. Other chapters have stirred up controversy with sexually or racially insensitive stunts. One brother even made headlines for biting off the head of a hamster on video.
"Whatever policy they have relies on the implementation by 18-, 19- and 20-year-olds who are untrained and ill-equipped to manage the fraternities," said Doug Fierberg, a prominent anti-hazing attorney who just settled a lawsuit against Phi Delta Theta on behalf of a University of Chicago pledge who was assaulted.
"You can have a policy that says no terrorists go through the turnstiles at the airport, but if you staff the turnstiles with 18-, 19- and 20-year-old drunk kids, your policies will never rise above that level."
Fierberg said that until live-in managers are required at frat houses, the way they are in campus dormitories, outrageous and dangerous incidents fueled by drinking will continue to mar Greek life at campuses across the country.
Phi Delta Theta said it takes a "vigilant approach" to upholding its policies and has removed nine chapters from college campuses for "risk management violations" in the last seven years.
"Our goal is, and always will be, to create a culture of responsibility in our chapters to keep our members safe," said Robert Biggs, CEO of the national headquarters. "This is why the situation currently unfolding at Louisiana State University is particularly heartbreaking."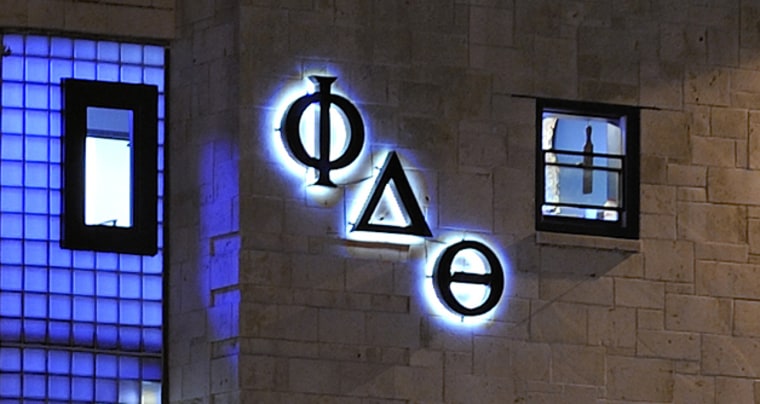 Statements on the frat website and news reports reveal numerous alcohol and hazing incidents in the last four years:
Just a couple of weeks ago, Boston police were called to the Phi Delta Theta house at MIT and reportedly found a party to rival a scene from the movie "Animal House" — the first floor transformed into an illegal nightclub, a waterfall cascading down the center marble staircase, a crowd almost three times the maximum occupancy, and underage teens boozing.
In February, one Phi Delta Theta brother was allegedly choked to death by another during a fight at Indiana University of Pennsylvania.
A fraternity member was kicked out after being arrested for an alleged sexual assault not connected to any fraternity event at the University of Wisconsin-Madison last October.
A chapter at Middle Tennessee State University was put on probation in August 2016 amid allegations of hazing, that included blindfolding pledges in the woods, and use of hard drugs, according to NBC affiliate WSMV.
In April 2016, the fraternity disclosed that a member at Kansas State has been accused of a sexual assault at the frat house a year earlier in what it called an "isolated incident."
The Washington State University chapter was reportedly suspended in April 2016 during an investigation into whether two students were drugged at a party.
A chapter at the Georgia Institute of Technology was sanctioned by the school in October 2015 after white members were accused of yelling racial slurs at a black student, but the suspension was lifted after a third-party review.
The Washburn University chapter was suspended in April 2015 because of "inappropriate" text messages including one that reportedly said, "Remember, women are objects."
An Ole Miss brother was removed from the frat after he appeared to bite the head off a hamster in a spring break video that circulated in 2015.
The University of Pennsylvania chapter was suspended in December 2014 for a holiday card that showed mostly white members posing with a dark-skinned blowup doll, the campus newspaper reported.
The national organization suspended operations at the Texas Tech chapter in September 2014 after an uproar over a banner that read: "No Means Yes, Yes Means Anal."
The Emory University chapter was suspended for four years in July 2013 because of hazing that included a "fight club," and forced feeding and alcohol, the campus newspaper reported.
Phi Delta Theta instituted alcohol-free housing system-wide in 2000 "after years of declining recruitment figures, poor academic performance by our members, deteriorating living facilities and the alienation of our alumni base," according to the fraternity's website.
The policy also came two years after a University of Michigan freshman fell to her death following a Phi Delta Theta party where, according to police, she was plied with beer and champagne.
Phi Delta Theta officials at the headquarters in Oxford, Ohio, said they will be reviewing policies and procedures in the wake of the LSU tragedy.
"While we are immediately focused on the loss of Max Gruver and its devastating impact on his family and his other friends and the LSU community, we will be taking a deep dive into all aspects involved with our health and safety polices, educational programs and any new efforts to prevent similar situations in the future," Biggs said.