The suspected alcohol-related death of a fraternity pledge has led Texas State University to join a growing list of colleges to suspend all Greek life activities.
Officers responded to an off-campus home around 11:30 a.m. Monday and found a sophomore Phi Kappa Psi pledge, Matthew Ellis, 20, unresponsive, authorities said. He was declared dead approximately an hour later.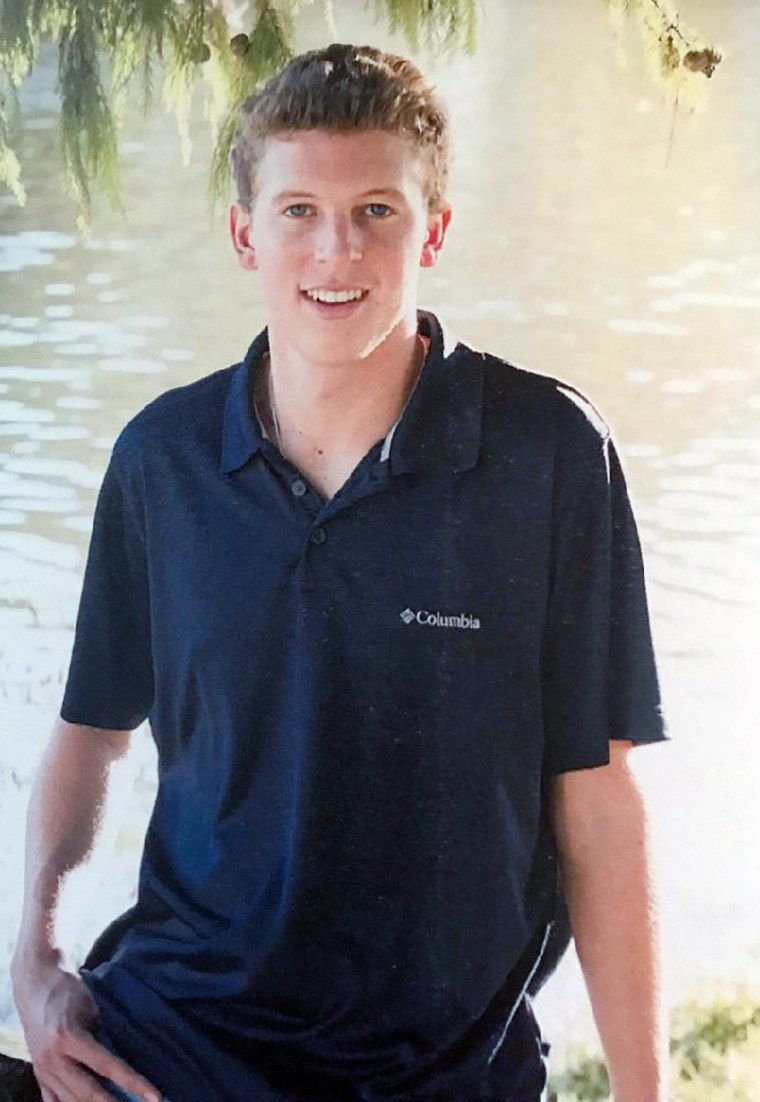 Ellis, of Humble, Texas, had attended a social event Sunday hosted by members of a university fraternity, according to Texas State President Denise M. Trauth.
It's unclear if the event was hosted by members of one fraternity or different fraternities.
An autopsy on Ellis has been ordered, but a preliminary investigation suggested alcohol was a factor in the business administration major's death.
"As a result of this tragedy, I have suspended activities of all Greek fraternity and sorority chapters at Texas State," Trauth said in a statement. "These chapters are prohibited from holding new-member events, chapter meetings, social functions and philanthropic activities until a thorough review of the Greek Affairs system is completed."
Related: Pi Kappa Phi Revokes Charter of Florida State Frat Chapter After Pledge Death
Commander Kelly Bomersbach of the San Marcos Police Department said that it's unclear if hazing played a role in Ellis' death.
Phi Kappa Psi Executive Director Mark Guidi said in a statement that the organization is "heartbroken."
"Our thoughts and prayers are with his family, friends and the entire TSU student body during this difficult time," he said.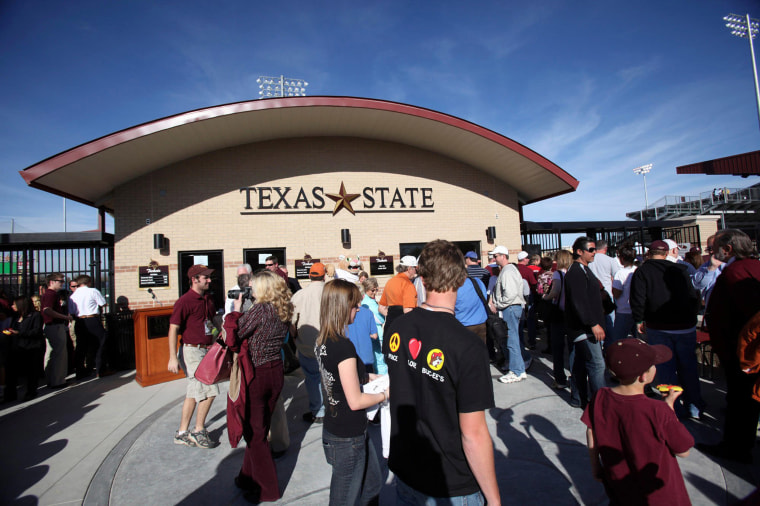 Texas State University now joins colleges like Florida State University and Louisiana State University that have suspended their Greek life programs after the deaths of new fraternity members.
According to a NBC News|SurveyMonkey poll, 75 percent of people said something needs to be done about hazing at fraternities and sororities
At Florida State University, Andrew Coffey, a civil engineering major from Pompano Beach, Florida, who was pledging Pi Kappa Phi, died earlier this month after after found unresponsive following a party.
Related: New Charges in Penn State Hazing Trial After FBI Recovers Video
In September, LSU student Maxwell Gruver, who was in the process of being initiated into Phi Delta Theta fraternity, died at a Baton Rouge hospital with a blood alcohol level of .495 — more than six times the legal intoxication level in most states.
University of Michigan also suspended its Greek life activity after allegations of sexual misconduct, hazing and drug use.
Additionally, charges have been filed against 17 former Penn State University fraternity members after the alcohol-related death of a 19-year-old Beta Theta Pi pledge, Timothy Piazza.