We figured Hispanic Heritage Month could inspire some of us to look to our homelands as we plan - or dream - about our next vacation. It's easy to overlook the stunning diversity of landscapes in the Caribbean and Latin America.
NBC News Latino asked some of our friends to share their special places when they go visit their families' native countries. We got back some beautiful pictures and unique locations.
Mexico
It's hard to pick where to travel to in Mexico, because it has so much diverse beauty in its more than 30 states. Cancún, and Tulum, which both reside on the Yucatan Peninsula in the state of Quintana Roo, continue to be winning beach destinations year after year. The capital, Mexico City, is one of the largest metropolitan areas in the world, with 16 boroughs and more than 300 neighborhoods. In addition to being a lead city in the arts, it is also home of the Aztec archaeological ruins of Teotihuacan.
Jaime Davila's family is originally from General Terán in Nuevo León. Also known as the "Breakaway Backpacker," Davila is currently on his second trip around the world and just happened to be in Mexico. He said this has been his favorite gem so far: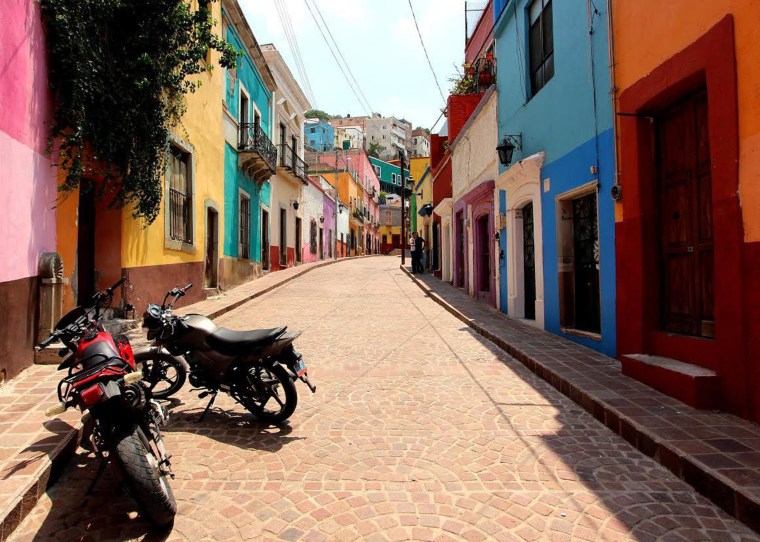 "Get lost in one of the many callejones, "alleys," that make up this colonial city set on hills," said Davila. "As you wander its cobblestone streets, you're met with an array of color. You can't help but smile with joy and wonder how it's kept its charm for so long. Even though it is filled with many attractions, the best thing to do, when visiting, is to just get lost and soak it all in."
Chile
With its amazing stargazing at the Atacama Desert, its ancient moai statues on Easter Island, and beautiful ski slopes during (our) summer, Chile placed second on Yahoo Travel's "World's Top 10 Countries" this year.
Andrea Farah, who is from the capital, Santiago, visited this luscious place in southern Chile in 2011 and has loved it ever since: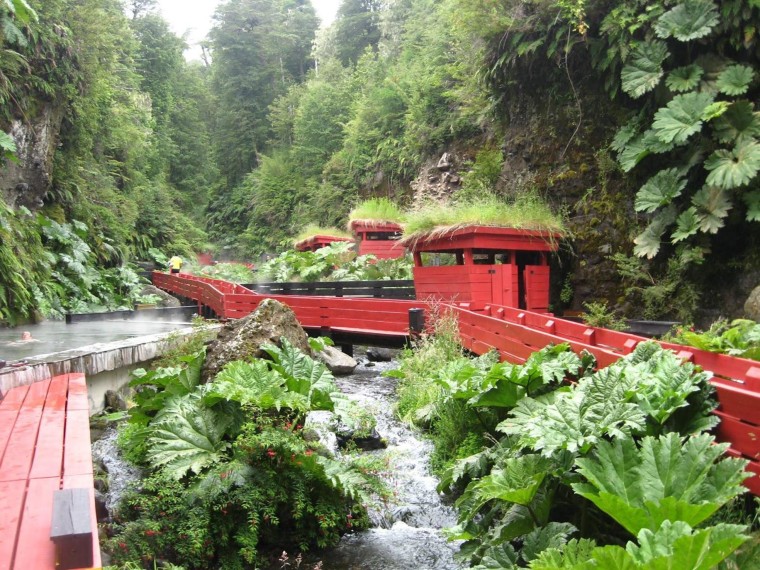 "Termas Geometricas has been one of the most breathtaking sites I have been to - there is so much peace and beauty there," said Farah. "I literally felt full of energy visiting the Termas. I would definitely recommend anyone visiting Chile to go to there. There are hot springs in the middle of the forest! It can't get any better than that," she shared.
Loreto Riveros Fraser, also from Santiago, loves visiting the city of Valparaíso about an hour away from her hometown.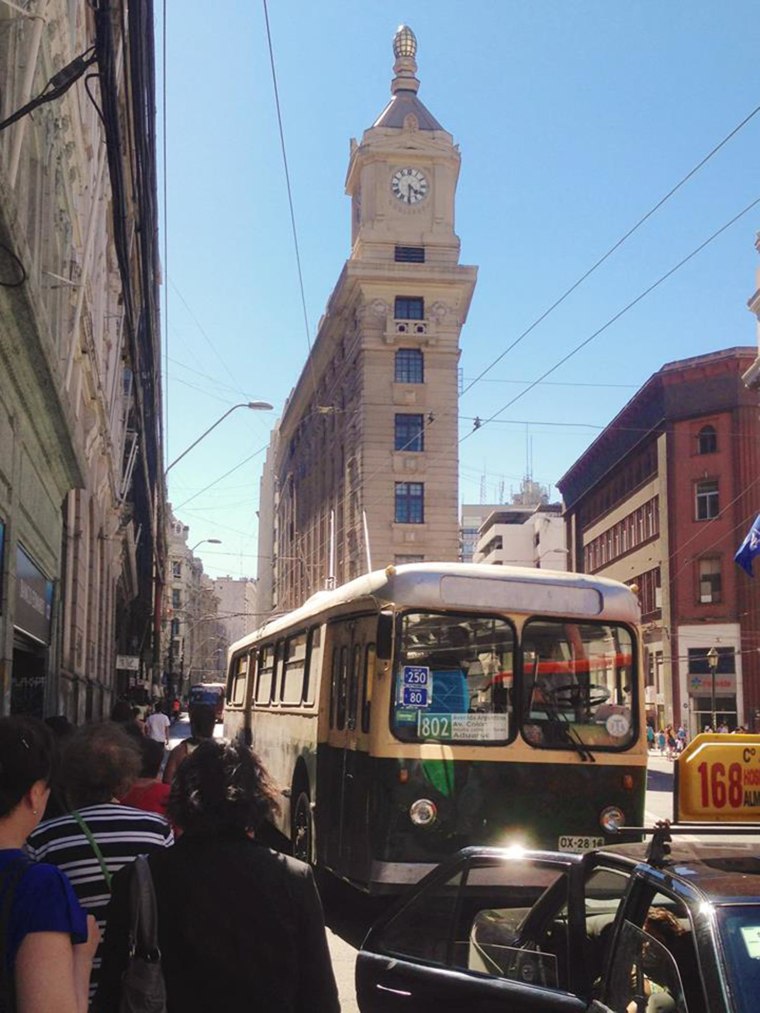 "I took this photo in February while I was visiting my family after two years," said Riveros Fraser. "It is special, because it is a family tradition to go and ride the trolleybus, and I haven't done that in a long time," she shared.
Bolivia
Bolivia, like Peru, was part of the Inca Empire before Spanish colonization. The land-locked country has many beautiful spots to visit such as Lake Titicaca and Madidi National Park.
Ingrid Matias, whose family originates from Bolivia, recommended this unique location: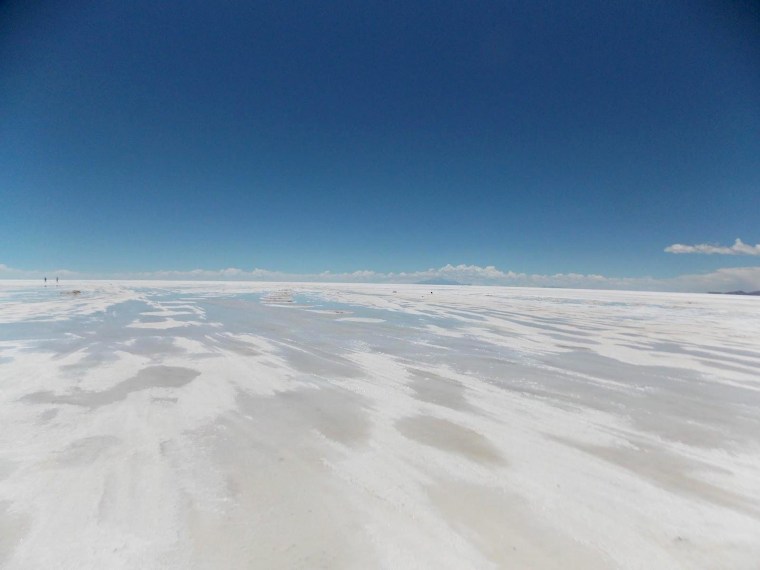 "If you've ever wanted to walk on the clouds, Uyuni is the place to visit," she said, adding that everyone who visits el Salar must join a tour group. "The whole tour lasts three days."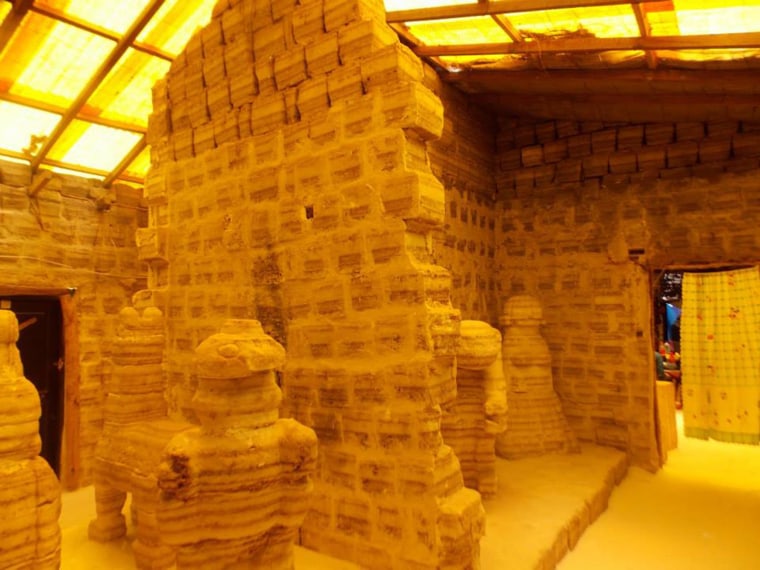 "We didn't stay in Hotel-Museo del Sal, because it's a museum now, but we did stay at a salt hotel in a nearby town," she told us. "The bed frames were made of salt. The walls were made of salt."
Puerto Rico
The island of Puerto Rico is just a gem in itself. Walking through colonial San Juan, and climbing to El Morro brings you back to the 16th century. You can also take a ferry to visit some of the world's most beautiful beaches off the islands of Culebra and Vieques.
Jessica Caban, who is from the northwestern city of Aguadilla, said she has been to the El Yunque Rainforest twice already and can't get enough: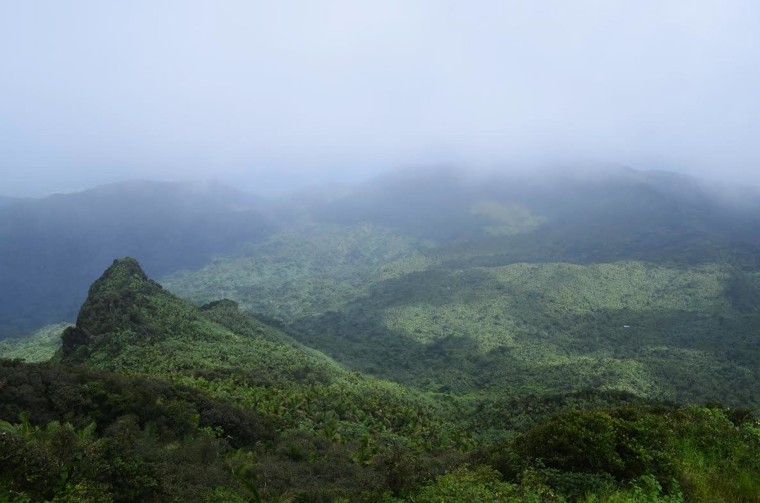 "There is a small rock ledge that you could stand on - on your way up to the highest peak - where you can see a large part of the forest and feel the clouds on your skin," said Caban about El Yunque, a rainforest that is part of the U.S. National Park Service (Puerto Rico is a U.S. commonwealth). "It's actually a very breathtaking view, but quite scary, - the ledge is small, and there are no guard rails so you can fall off!" she said.
Caban also loved hearing the coquis (small tree frogs native only to Puerto Rico), butterflies and parrots, as well as the waterfalls and rivers one can bathe in.
Priscilla Rivera from Luquillo loves this hidden treasure of Puerto Rico that she recently visited: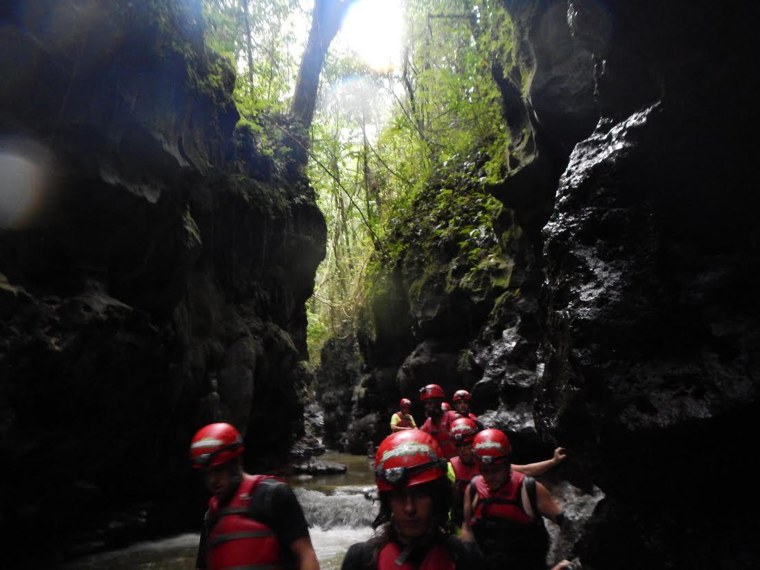 "You basically have to go through someone's backyard to get to this particular cave and waterfall system," said Rivera. "On the way there, you walk along a very steep mountain, almost on your tippy toes, and then once you reach the cave, you have to jump in ice-cold water to get inside of it."
The tour of the cave itself is about two hours long, she said, and it requires maximum physical fitness - as well as not being afraid of cave spiders and bats.
"I thought I wouldn't make it through all of the different entrances of the cave because of claustrophobia, but the equipment they give you and a well-trained tour guide helped a lot," said Rivera. "Once you get out of the cave, you go through this tunnel waterfall system on your back - body rafting."
Peru
Recently named the leading cultural and culinary destination by the World Travel Awards, Peru is the home of the majestic 15th-century Inca site, Machu Picchu, the mysterious Nazca Lines, located in the Nazca Desert in southern Peru, and some of the world's most genetically diverse crops.
Jonathan Siu, originally from Lima, Peru, shared some of his favorite, less known locations in his native country: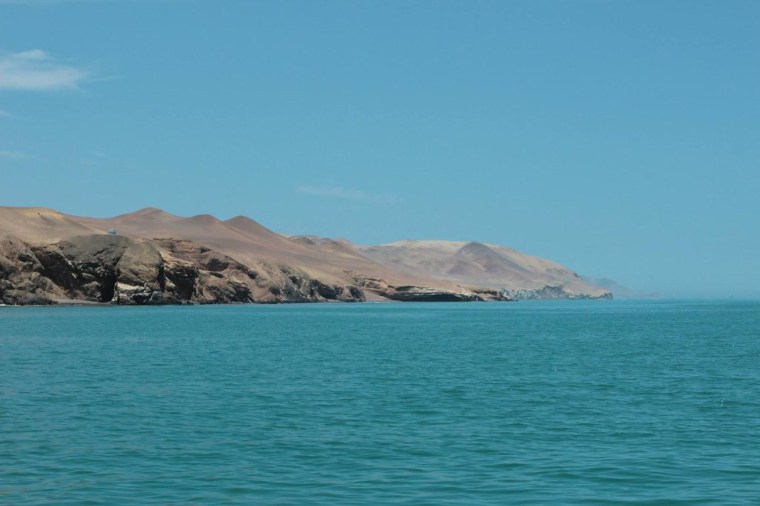 "The first thing that comes to my mind is the peacefulness of the area," said Siu. "Although Paracas is becoming a resort-esque city, it still conveys a local, almost familiar ambience. I took this picture on my way to the Ballestas Islands."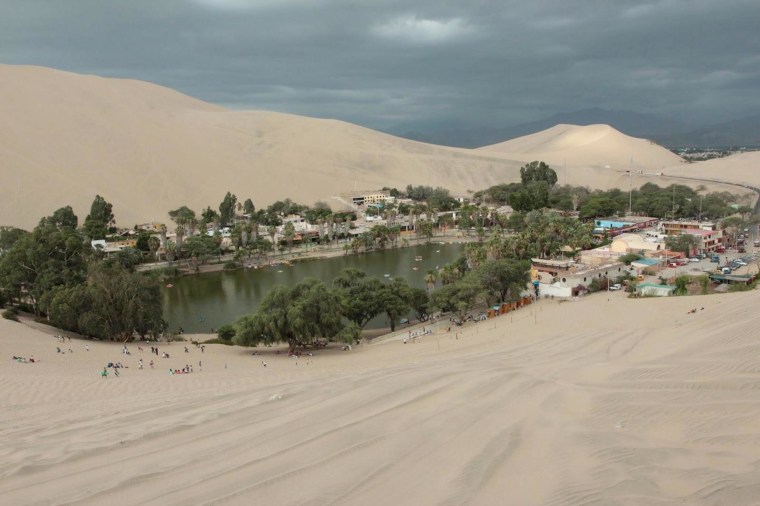 "Huacachina is a small village that surrounds a natural oasis in the desert of Ica," he said. "We got there after taking a buggy ride and sand boarding throughout the desert dunes. It is truly a magical place. On this particular day, the weather was not on our side, hence the contrast between the dark skies and the whiteness of the sand."
Dominican Republic
From its 16th century castles and monasteries to its tropical green hills and turquoise beaches, the Dominican Republic is a favorite destination for many. Catherine Cuello, co-founder of the Greenhopping app, says these two places from her native Dominican Republic make her feel at peace, calm, and serene.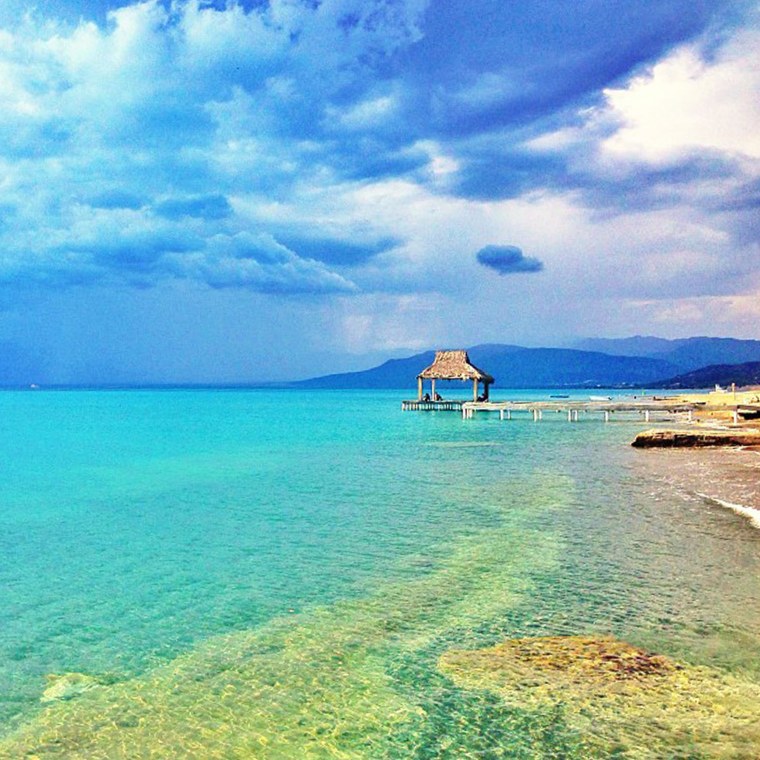 "It's my place to unwind and re-power to be able to handle New York City," says Cuello. "It's my safe haven and my piece of bliss."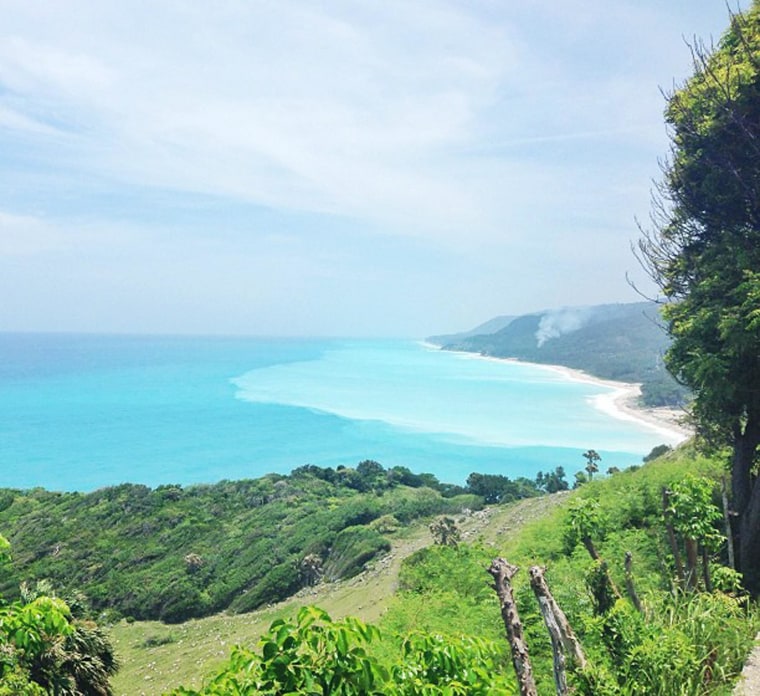 Brazil
There doesn't seem to be a single person who doesn't have Brazil on their "bucket list" of places to visit, and it's with good reason.
Rio de Janeiro is home to the iconic Ipanema Beach, the largest art statue in the world - Christ the Redeemer- and of course Rio's annual Carnival held during the Friday to the Tuesday before Ash Wednesday.
Denise Oliveira, from Rio de Janeiro, shared with us her family's favorite location: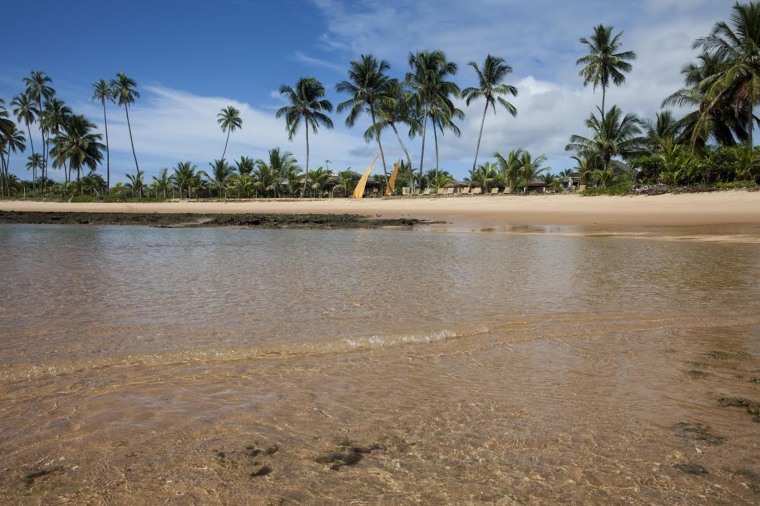 "Barra Grande Beach in Bahia has become my family's favorite vacation destination in Brazil," said Oliveira, "...it has the most beautiful scenery in the country, and the food is amazing."