Our Hispanic Heritage Month series, "Our Latino Heritage," profiles a U.S. Hispanic from each of our Spanish-speaking Latin American and Caribbean homelands.
In her native Quito, Ecuador, Vaca learned that entrepreneurship and hard work were a ticket to success in any country and in any language.
"I come from a long line of entrepreneurs," said Vaca, the CEO of Pinnacle Technical Resources, Inc., an IT services provider. She is also Chairman Emeritus of the U.S. Hispanic Chamber of Commerce (UHCC) and on the boards of directors of Kohl's corporation and Comerica Bank. Vaca recently recently became the first female director of Cinemark Holdings, Inc., the movie theater chain.
"I remember hearing stories as a child about grandpa travelling to Hong Kong, to the Taj Majal, asking vendors 'You have this?' so he'd have a wide variety of goods to import to Ecuador," she said.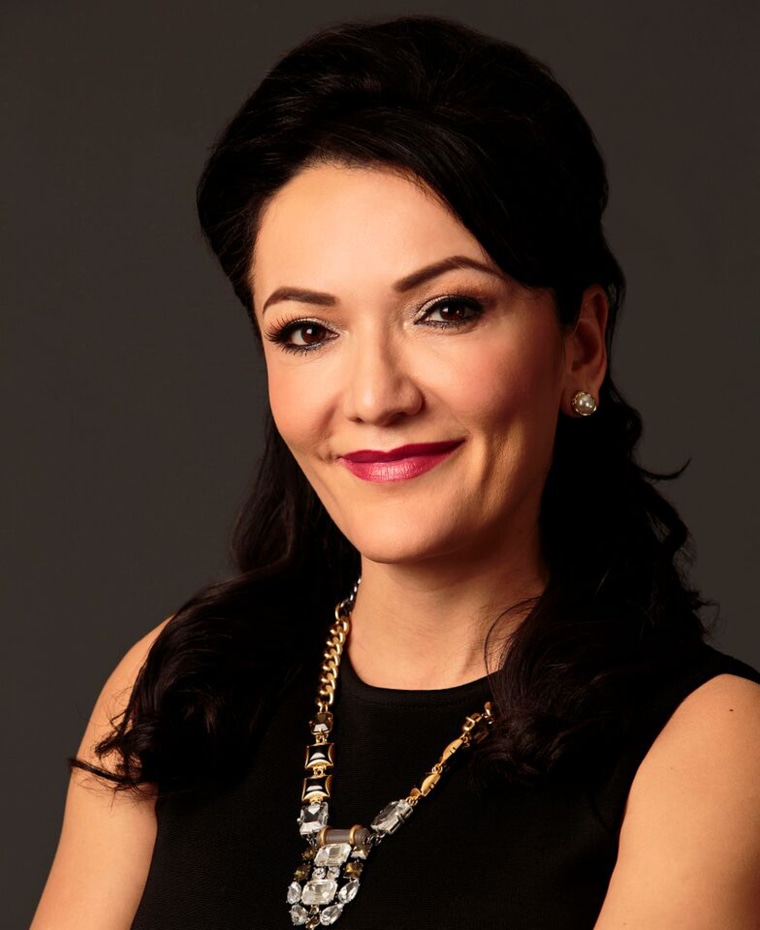 "Our family came to this country and became civic leaders and entrepreneurs," Vaca said, "and I have spent my entire life trying to become those two things."
Vaca's family already had bonafide business success in Ecuador – the Vaca general store sold everything from John Deere tractors to the dynamite contractors used for new construction projects. But it was her mother who had the wanderlust that brought them to the United States.
Like many other Ecuadorians who began coming to the U.S. from the northern and central sierra (the mountainous central part of the country), which includes Quito, Vaca's family felt they'd have even more opportunity here.
RELATED: Our Latino Heritage: Young Puerto Rican Makes His Life in Florida
Unlike most Ecuadorians who headed to the Northeast states and settled mainly in New York, New Jersey and Connecticut, her family settled down in Los Angeles.
Vaca spent much of her young adulthood playing a pivotal role in her family's business. After early work experiences in New York, she moved to Dallas, Texas and founded Pinnacle in her living room. Today, Pinnacle is the fastest woman-owned business in America. Vaca gives most of the credit to the values her family instilled in her and her siblings.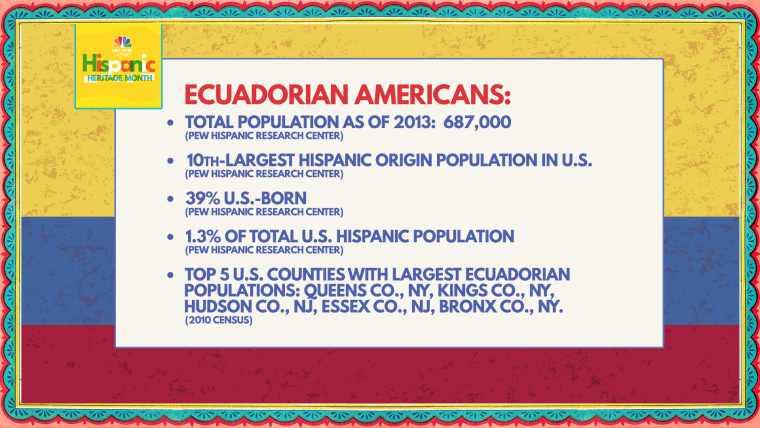 "My mother and father really valued education. Growing up, my parents were big dreamers, big thinkers and they always stressed that we had to be appreciative of the country we live in," Vaca said. "There was a lot of faith, humility and gratitude involved in giving up everything in Ecuador to come to the U.S."
And despite her family's many advantages, it wasn't always easy.
"I grew up in LA in a time when it wasn't popular to be Hispanic," Vaca recalled. "My parents fought really hard to put us in mainstream neighborhoods so I grew up as a minority. If you saw me back then I tried to fit in a little too much – it wasn't like it is today when it's popular to be Latina. Growing up in an environment where I was clearly a minority was a challenge."
RELATED: Our Latino Heritage: Left Home In Peru, Now at Home in Wisconsin
Every new stage of Vaca's evolution brought its own challenges. For instance, she noted, when her family moved from LA to Texas, going to college presented some strains because, unlike the majority of her fellow Latinas, she was not Mexican.
But Vaca has always been able to overcome roadblocks and make them advantages.
"When I became the chairman of a very old and longstanding chamber [UHCC] which had been around for 66 years," Vaca said, "I was only the 6th woman – the first in 15 years – and the first Ecuadorian. It was challenging in some respects and in some, not – I have always brought my leadership to the table rather than my gender or ethnicity. On the upside, underestimated is one of my favorite things to be – it's an opportunity to shape your reputation."
"My parents were big dreamers, big thinkers and they always stressed that we had to be appreciative of the country we live in - there was a lot of faith, humility and gratitude involved in giving up everything in Ecuador to come to the U.S."
The whole Vaca family enjoys being Ecuadorian boosters, with many in the family serving in civic leadership roles that work to maintain strong ties between the U.S. and Ecuador.
"We are a small country, but we have really nice people," Vaca said. "I used to think to myself that it was a challenge that were weren't many Ecuadorians in the U.S. but it really offers an opportunity to craft and establish a history of an entrepreneurial country that exports roses, bananas, rice and hardworking people who are rich in faith and family culture. We share a lot of similarities to other Hispanic cultures but bring our own unique food, music, customs and sometimes even our language."
RELATED: Our Latino Heritage: Life As 'One of the Few' Costa Ricans
Noting that she married a German man and together they created children who are "Ecuadorable" and "Germadorian," Vaca notes that she tries to speak Spanish to her four children – two boys and two girls – as much as possible because she did not speak it well until her teen years.
"We speak Spanish with the Quechua-tinged hallmarks of Ecuador," Vaca said, "We do speak predominantly English at home but with grandma it's only Spanish, so they are bilingual."
RELATED: Our Latino Heritage: A Minnesota Mexican's Modern Family
"I would describe our American Experience as continually inspirational," Vaca said. "We have maintained our Ecuadorian values and traditions at the same time as we're being inspired by living in U.S. – we are constantly reminded of how powerful it is to be in a country full of possibilities, where you can achieve almost anything."
Esther J. Cepeda is a Chicago-based nationally syndicated columnist and an NBC News Latino contributor. Follow her on Twitter, @estherjcepeda.