This is part of our Hispanic Heritage Month series, "Our Latino Heritage," where we are profiling a U.S. Hispanic from each of our Spanish-speaking Latin American and Caribbean homelands.
Like many immigrants to the United States, Andres Duque's path to permanent residency was a long and winding road that took him back home just as he was starting to get settled into life here.
Duque's parents, who initially arrived in the U.S. in the mid-80's to teach at Tufts University, had settled in Boston with him and his brothers where they excelled at school and took to American life quickly despite not speaking much English.
But in 1986 Duque's family's visas expired and they had to return to Colombia where they spent about a decade trying to get back to the U.S. through the slow-moving official channels. It had gotten to the point were Andres had all but given up on getting away from the country's rampant violence.
"When I got to Colombia, I cried every day. I didn't want to be there, I wanted to go back, but waiting for the paperwork to go through took so long I just eventually made peace with living in Colombia for the rest of my life," Duque said. "I finally got into university and started socializing and realized that we'd have to study under circumstances that were similar to what was going on in the Middle East – people just made do with what they had and relied on their survival instincts."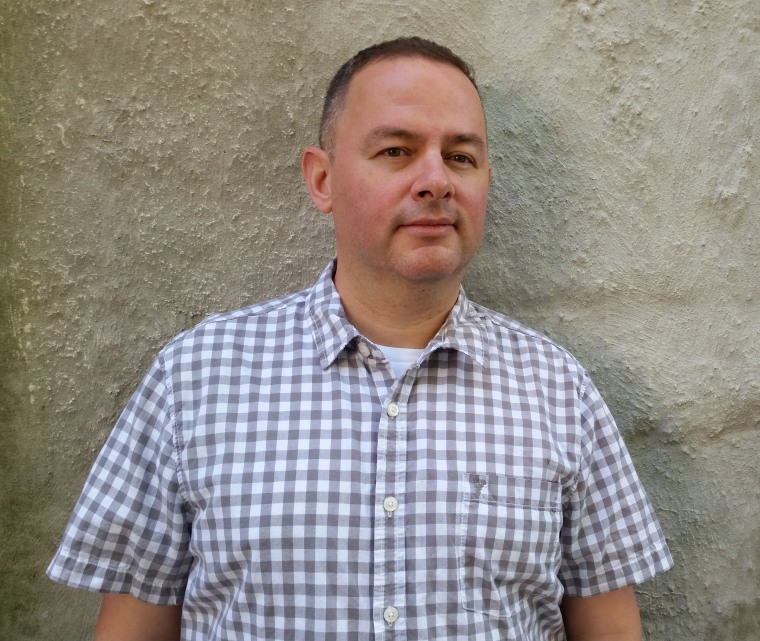 In the mid-90's he got his letter from the U.S. offering him legal residency and he returned stateside along with his mother and younger brother. Little did he know he was going to land in the arms of a large and welcoming Colombian community.
The first Colombian immigrants who settled in the U.S. were probably among the few South Americans who arrived during the nineteenth century.
Since the federal census didn't specify a country of origin for South Americans until 1960, little is known about these settlers, who, according to the Gale Encyclopedia of Multicultural America, maintained no ties with their native countries, and within a few generations identified themselves only as Americans.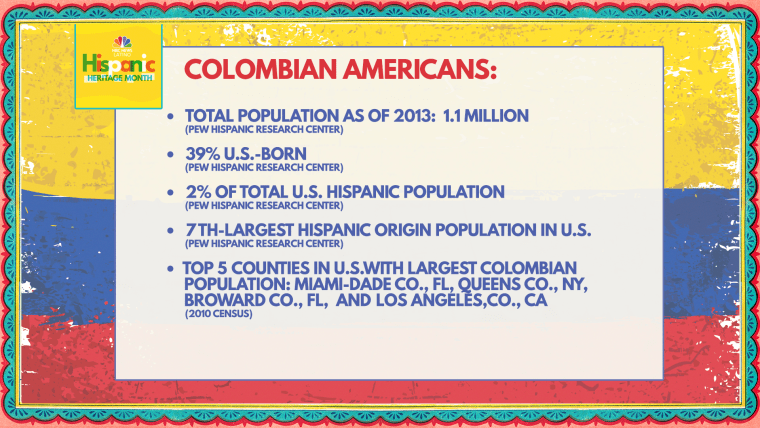 The first Colombian community is said to have formed when several hundred professionals, including nurses, accountants, laboratory technicians, pharmacists, and bilingual secretaries, moved to New York City after World War I. The population was then augmented by students who stayed on in the U.S. after earning their professional degrees.
RELATED: Our Latino Heritage: Why This Venezuelan Was Confused With 'Minnesotan'
Most Colombian immigrants made their homes in Jackson Heights, a middle-class neighborhood in Queens, New York City, that was attractive for its proximity to employment in Manhattan and for its churches, comfortable houses, large yards, and excellent schools.
It was into this nurturing environment that Andres Duque found himself after years of living both in Colombia and the United States – and where he was able to work, go to school, graduate from college and cultivate a bi-national identity that has helped him keep countless Latino immigrants healthy and safe.
"When I first got to Jackson Heights, there were not only lots of South and Central Americans, but also an established gay community," Duque said. "There were like, 7, 8, 10 gay bars. I went in and there were all these Colombian gay guys!"
"Whenever people ask me who I am, I still define myself as Colombian, even though I'm a U.S. citizen. But at the same time I don't dance and I don't listen to salsa and I love hamburgers and pickles – and my arepas, too. You just become a hybrid citizen."
This open atmosphere enabled Duque to not only live and work as a gay man, but provided the atmosphere for him to follow his artistic career while also advocating at the intersection of the LGBTQ and Hispanic communities.
Because he was in film, he was working months on months off, so during his free time he started bouncing at Chelsea (a Manhattan neighborhood) clubs, Duque said.
"At that time you'd see people, really thin people with skin lesions from AIDS…really sick people with their partners. I became a gung-ho gay activist attending rallies and demonstrations which led me to working on HIV prevention and issues related to LGBT rights in the Latino community."
RELATED: Our Latino Heritage: Nicaraguan Family's Sacrifices Really Paid Off
Having first-hand experience at being a newcomer, at being a vulnerable immigrant and a gay man gave Duque a unique ability to help mobilize organizations to fight for better health care, better representation in city government for what were, at the time, totally marginalized communities.
RELATED: Our Latino Heritage: Left Home in Peru, Now At Home in Wisconsin
Today all of the communities he belongs to are firmly in the mainstream. And unlike his early 19th century predecessors, Duque continues firmly planted in many worlds. He works as healthcare referral navigator at Queens Pride House, works on film projects and blogs about gay and Colombian-American life at Blabbeando.
"Whenever people ask me who I am, I still define myself as Colombian, even though I'm a U.S. citizen. But at the same time I don't dance and I don't listen to salsa and I love hamburgers and pickles – and my arepas, too. You just become a hybrid citizen."
"I've always sensed I've lived in a sort of limbo where I'm not necessarily one thing or another," Duque said.
Esther J. Cepeda is a Chicago-based nationally syndicated columnist and an NBC News Latino contributor. Follow her on Twitter, @estherjcepeda