HONG KONG - Hong Kong urged pro-democracy protesters to pack up their tents and leave their main camp, saying it couldn't promise there would be no "confrontations" when the site is cleared on Thursday.
Thousands of police will move in on the site near government headquarters after two and a half months of road blockades and sporadic violent scuffles in the former British colony that returned to Chinese rule in 1997.
The protests represent the most serious challenge to China's authority since the 1989 pro-democracy demonstrations and bloody crackdown in and around Beijing's Tiananmen Square.
"We can't guarantee there won't be any confrontations," Chief Secretary Carrie Lam, Hong Kong's number two official, told reporters.
The Admiralty site has stood as a poignant symbol of calls for democracy which have been spurned by the government and Communist Party rulers in Beijing.
Some were packing up their tents on Wednesday. Some scrambled to preserve the "Umbrella Movement" artwork. Many vowed to stay to the end, with scores more expected to swell protest numbers once again after work and school.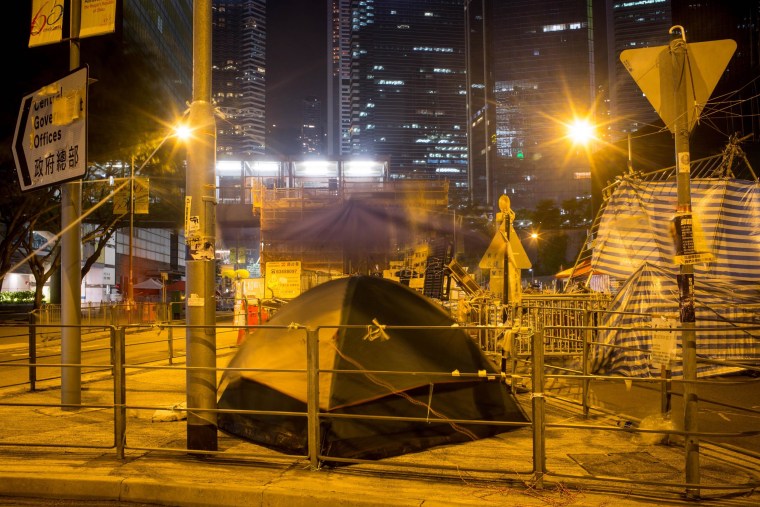 IN-DEPTH
- Reuters