HONG KONG — Three student protest leaders have avoided prison time for leading or encouraging an illegal rally that sparked huge pro-democracy street protests in Hong Kong two years ago.
A magistrate sentenced Joshua Wong and Nathan Law to community service on Monday while a third activist, Alex Chow, received a suspended sentence.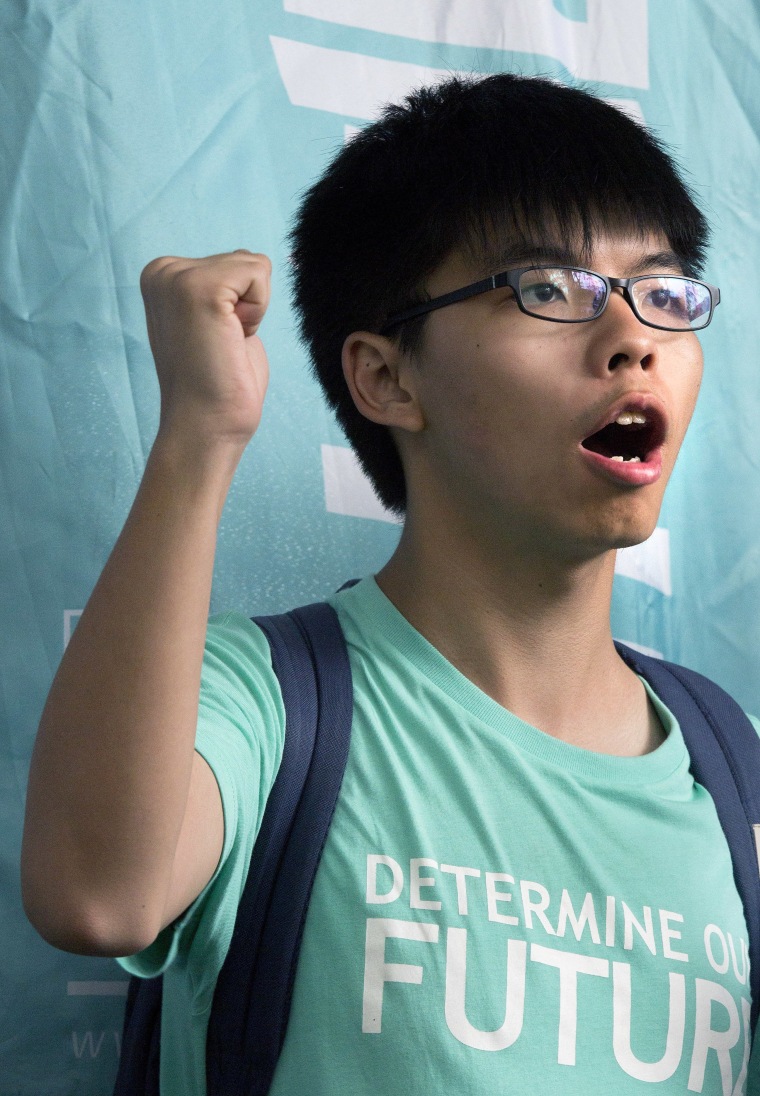 Wong, 19, was the most high-profile leader of the protests that erupted in late September 2014.
Youthful "Umbrella Movement" demonstrators occupied major roads for 11 weeks to press demands for unrestricted elections for the city's top leader, presenting Communist Party rulers in Beijing with one of their biggest political challenges in decades.
Hong Kong was handed back to China in 1997 under an agreement that gave ultimate control to Beijing while promising the former British colony a high degree of autonomy.
But Beijing's refusal to grant full democracy has exacerbated recent tensions with growing calls for the city of 7.2 million to split from China.
Wong and Law were found guilty last month of taking part in an unlawful assembly. Wong was given 120 hours of community service by Magistrate June Cheung while the 23-year-old Law received 80 hours.
Chow, who was found guilty of inciting others to join an unlawful assembly, was also initially given 120 hours of community service. However, because the 25-year-old is due to start a year-long master's program at the London School of Economics in September, he would be unlikely to complete it. As a result, the magistrate instead gave him a three-week prison sentence, suspended for a year.
"The court believes the three defendants are expressing their views and demands genuinely out of their political beliefs or their concern for society," Cheung said. "Their aim and motive is not for their own interest or to hurt other people."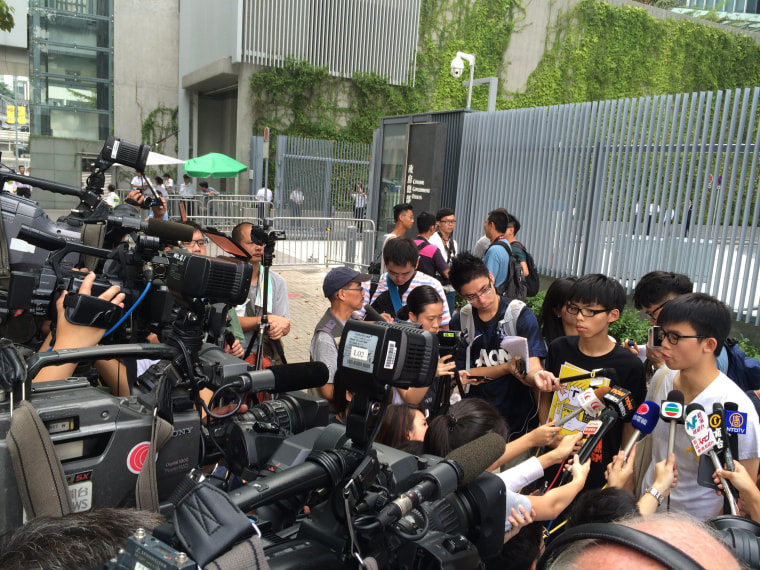 Student leaders and rights groups slammed the prosecutions for being politically motivated.
Wong told reporters outside court that he would "still commit civil disobedience through non-violent direct action to show my commitment and persistence to fight for human rights, democracy and freedom in Hong Kong."
The three were charged with storming into a fenced-off courtyard known as Civic Square beside Hong Kong's government complex on the evening of Sept. 26, 2014, in a bid to protest Beijing's plan to restrict the elections.
They and dozens of other young activists were detained by police. In response, crowds of demonstrators flooded the area over the weekend to demand their release.
Police responded late on Sept. 28 with dozens of volleys of teargas, a move that backfired and drove even more people on to the streets, kickstarting the so-called "Umbrella Revolution."