A 5-year-old boy died after he was left in a blazing hot van outside his day care facility in West Memphis, Arkansas, after an employee failed to check the van for several hours, police said Tuesday.
The boy, identified as Christopher Gardner, was found unresponsive at 3:30 p.m. (4:30 p.m. ET) Monday in the van outside the facility, where he had been delivered at 7:15 a.m. — more than eight hours earlier — West Memphis Police Chief Donald Oaks told reporters.
The high temperature in West Memphis on Monday reached 88 degrees. Oaks said that by the time investigators arrived, the van's doors had been opened, so they couldn't check interior conditions. But he said the temperature in an adjacent sealed van was recorded at 141 degrees.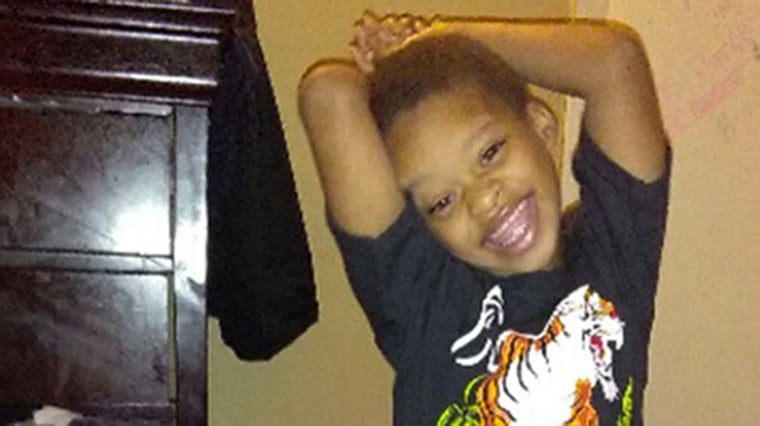 Even though Christopher was left in the van, he was recorded as having been checked in at the facility, Oaks said. He said an employee responsible for making sure no children were left behind failed to check the van.
"There were policies in place to prevent this situation from happening," said Oaks, who said that no charges had yet been filed but that an investigation was under way. No employees were identified.
Related: Hot Car Deaths: Key Facts About Safety in the Summer Months
A spokesperson for the state Department of Human Services called the incident an "awful situation," telling NBC affiliate WMC of Memphis, Tennessee, that the department would conduct a separate state investigation.
The facility, Ascent Children's Health Services of West Memphis, serves children needing occupational physical therapy and special needs services.
Christopher's family told WMC that the boy had undergone two heart operations in his young life and had been attending Ascent since he was 1 year old for help with "developmental issues."
"You can see that my great-grandbaby was suffering in that van," Carrie Smith, Christopher's great-grandmother, told WMC. That wasn't right."
Smith described the boy as a sweet child.
"When he'd get off the van, he'd say, 'Granny, do you got a cookie for me?'"