The driver of a day care van is likely to face criminal charges for leaving a 3-year-old boy in the vehicle outside an Orlando day care center, where he died of apparent heat exposure, the city's police chief said Tuesday.
Myles Hill was one of several children being driven between two day care centers Monday, but the driver reportedly failed to remove him from the van, police in Orlando said.
The boy, who was about two weeks shy of his fourth birthday, was later discovered unresponsive inside the vehicle.
Related: 11-Year-Old Invents Device to Prevent Hot Car Deaths
Authorities in Orlando said charges were pending against the driver, who they did not identify. They did not specify what the charges would be or whether the suspect was in custody. Orlando Police Chief John Mina described the driver as "distraught."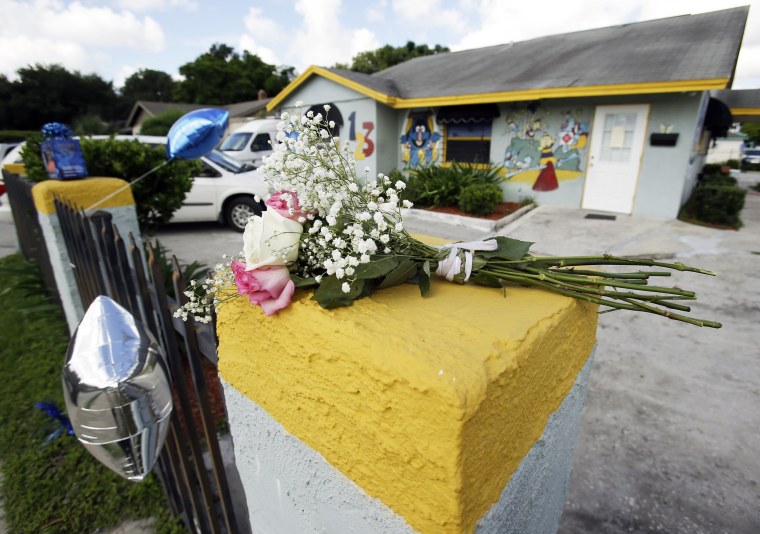 If an autopsy confirms Myles died of heat, he would be the 32nd child to die in a hot vehicle this year across the United States and the fifth such fatality in Florida, according to NoHeatStroke.org.
"I just wanted to take a minute to plead with every single parent, caregiver, baby-sitter, brother, sister, whoever, to please ensure that we are checking our vehicles for our kids," said Mina. The chief said that cell phones and other distractions were making people forget about children. He advised drivers to put wallets, purses or other valuables in back seats, to remind them to also check for children, "so that tragedies like this can be avoided."
Related: The Psychology Behind Unintentional Hot Car Deaths
Myles was found in a van outside Little Miracles Academy in Orlando. His grandmother had called police to report that the day care center did not bring the toddler home, according to Mina. Police then found Hill in the van, the chief said.
Police said the daycare worker admitted that a headcount of children had not been done.
The Little Miracles day care center had passed an inspection by Florida's Department of Children and Families in July, officials said. But the facility was cited for "non-compliance" in one area: its log for transporting children did not include required elements — such as destination and arrival times and locations, according to a report by the state agency. The deficiency was corrected at the time of the July 11 inspection, the report says.