The Georgia father accused of intentionally leaving his toddler to die in a hot car two years ago was indicted Friday on new counts involving the sexual exploitation of minors.
Justin Ross Harris is now facing an additional two counts of sexual exploitation of children and six counts of disseminating harmful material to minors, his attorneys said.
The indictment is stemming from an alleged exchange of lewd photos with two underage girls and sending nude photos to another underage girl, and then engaging in sexually explicit conversations with all three from January to May 2014.
Authorities conducted a 20-month investigation into Harris' life following the June 2014 death of his son, 22-month-old Cooper, who was found dead in the back seat of the family's SUV. Harris is set to go on trial in April on multiple murder-related charges, including malice murder and felony murder, and cruelty to children.
His attorney expressed concern about the timing of the new charges.
"Despite possessing Ross Harris' cellphone for almost two years, the Cobb County District Attorney has only now chosen to indict Ross for some alleged consensual electronic communications," H. Maddox Kilgore said in a statement.
Related: Internet Postings May Give Glimpse Into Life of Hot-Car Dad
"We are concerned that the timing of this indictment is a calculated maneuver to inflame public opinion against Ross on the eve of jury selection. It is clear that these allegations are wholly unrelated to the accidental death of Cooper Harris," the attorney added.
Harris, of Marietta, told investigators that he forgot Cooper was in the back seat when he went to work. After more than seven hours, he said, he realized his mistake.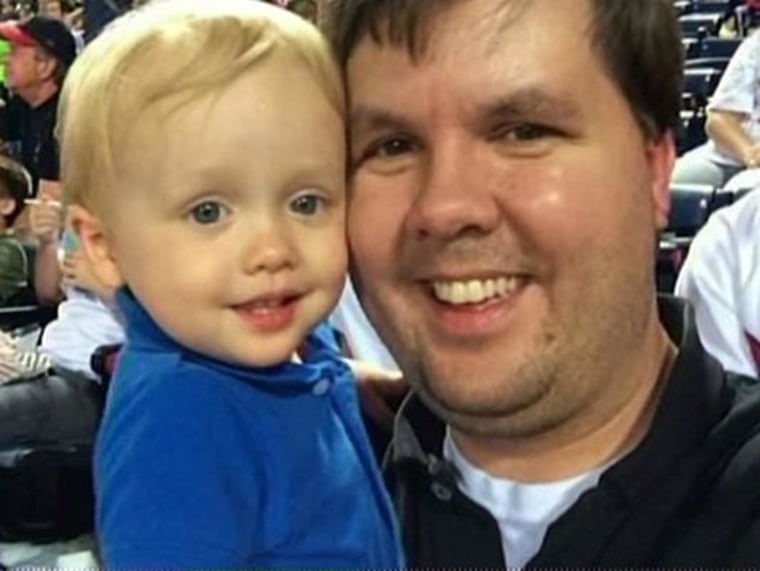 Prosecutors allege Harris was having marital problems and left Cooper to die on purpose because he wanted a child-free life. His wife, Leanna, filed for divorce last month.
Harris had already been charged with three counts of sending inappropriate texts to underage girls in the original 2014 indictment against him for Cooper's death. His defense team has argued that those allegations, even if they're true, have no connection to his son's death.
Cobb County District Attorney Vic Reynolds told the Atlanta Journal-Constitution the latest indictment couldn't wait.
"Had the state delayed charging any further, prosecution of some of the charges would have barred by the statute of limitations," he said.