Reggie McKinnon says he has relived the worst day of his life every day for the last four years.
The Cape Coral, Florida father sees himself taking his baby girl Payton Lynn to the pediatrician on the Monday morning of March 8, 2010. On the way to daycare, she closes her blue eyes, sleeps so quietly that McKinnon forgets the 17-month-old is even in the back seat.
He goes straight to work and doesn't return to his car until 3 p.m.
That's when he sees the image that still gives him night terrors: his blonde baby's lifeless body is slumped in the same car seat he strapped her into that morning.
"The rest is a total blur," he says.
McKinnon had heard stories of people leaving their children in cars. How could someone forget their child?" he'd thought, not a "good parent" like him. But the devoted father of then three little girls — who didn't miss an opportunity to show off their photos, and relished taking them to the park — did just that.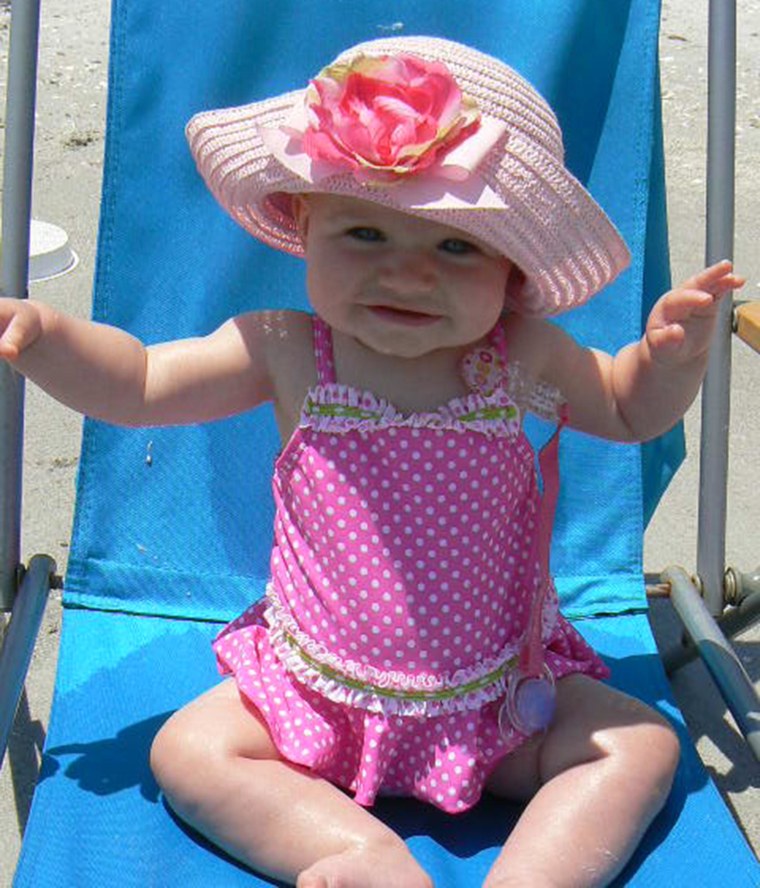 Payton Lynn is one of the 623 children who died of heatstroke in a car in the last 15 years according to a San Francisco State University study. In the first 7 months of this year, 17 children have died after baking in a vehicle they couldn't escape.
McKinnon plead guilty to the third degree felony charge of "Leaving a Child Unattended in a Vehicle and Causing Great Bodily Injury." He was sentenced to 5 years of probation — but no judge could have handed McKinnon a greater punishment than the one he lives with: He's to blame for his own daughter's death.
"There is a piece of me that died the day Payton did," he says. "I have to deal with that on a daily basis."
In honor of his little girl, McKinnon tells his story to anyone who will listen and he's partnered with the children's advocacy group SAFEKIDS, which helps spread the word about the dangers of heatstroke to make sure no one has to endure the torture he and his wife live with.
On Thursday, he and representatives from Health and Human Services and the Department of Transportation are joining forces in the nation's capital to promote a new public service campaign called: "Where's Baby? Look Before You Lock"
The goals in not only to highlight the dangers of leaving children in cars, but also to alert people to call 911 if they see a child alone in a vehicle.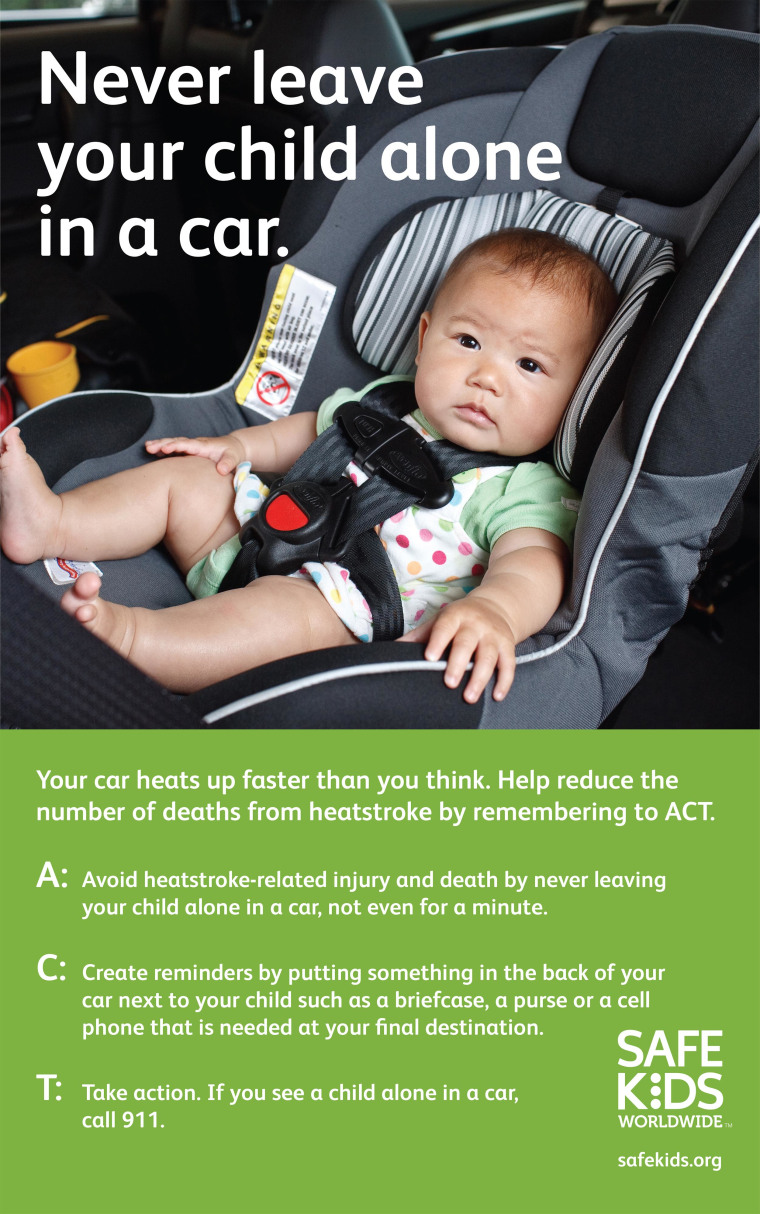 A 911 call from a passerby is the reason a Jupiter, Florida, toddler survived heatstroke just a few months back. He was locked in a Chevrolet Suburban on April 25, 2014, while his mother shopped. Palm Beach County Fire Rescuers instructed the caller to break the window before they reached the shopping center. Police Chief Frank Kitzerow helped pull the boy out of the SUV.
"When I removed the child from the vehicle he was sweating profusely, wet, he was crying,"says Kitzerow. The little boy recovered and a Palm Beach County judge ordered his 29-year-old mother to take parenting classes.
McKinnon says he wishes someone would have spotted his baby alone in his SUV.
"My promise to Payton was to try and educate people," the father says. "I want people to understand that it can, does and continues to happen to good parents."
He adds, "there is no demographic, rich poor, it doesn't matter." Payton Lynn would have turned 5 in September.