When former Houston Mayor Bill White considers the long recovery ahead for his city in the wake of this week's devastating flooding, he doesn't need to look farther than his own home.
His house on the Buffalo Bayou was built on stilts — high enough, he said, to withstand a 100-year flood. But not Hurricane Harvey, which has been called a 500-year flood.
He fled the house in knee-deep water, and he's staying with friends while deciding whether to rebuild.
"At the end of the day, this is likely to be the largest natural disaster by property damage in history," White said by phone from a neighbor's house on Monday.
Related: Flooded Houston Braces for More Rain as Harvey Rescues Continue
White knows what he's talking about. He was mayor when thousands of people displaced by Hurricane Katrina fled for Houston in 2005. And he was in office when Hurricane Ike hit the city three years later.
White and other disaster-response experts agree that it could be years before Houston returns to its old self. Even then, the city could look different, shaped by a storm that exposed new vulnerabilities.
With much of the city still submerged, and Harvey threatening to circle back to Texas, the focus remains on search and rescue operations. Once that ends, local and state officials, with help from the Federal Emergency Management Agency, will turn to helping tens of thousands of displaced residents find temporary places to live ─ hotel rooms, mobile homes, shelters. Some businesses and schools will reopen. Others will not.
That effort, along with removal of debris and restoring water and electricity to places that lost it, could last weeks.
PHOTOS: Hurricane Harvey: Life-Threatening Rain Hammers Houston
"You can't start rebuilding until you clean it it all up," said former Mississippi Gov. Haley Barbour, who steered his state through Hurricane Katrina. "For us, that took 11 months."
Then comes the next logistical challenge: getting FEMA agents and insurance adjusters out in the field to assess the damage. The scope will be massive.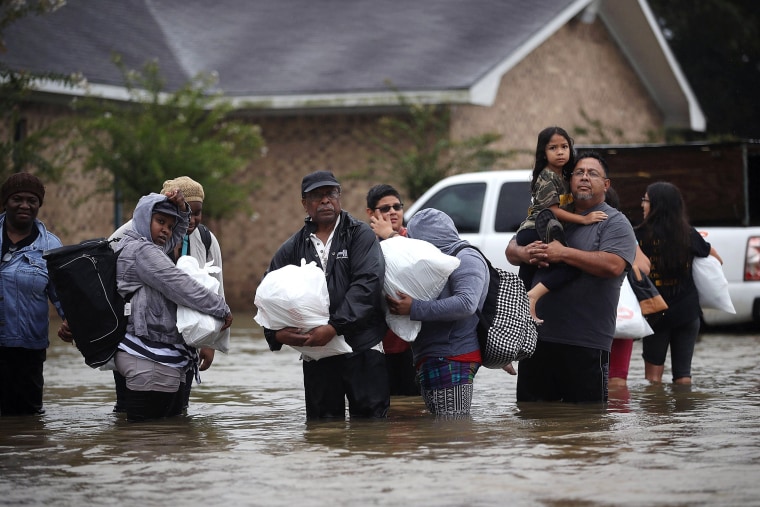 Then comes reconstruction. For those who choose to stay in Houston, it will require waiting on insurance claims or government assistance, lining up contractors, getting work completed. Some may not receive the funding they need. Others may decide they're better off moving.
"What these floods do is impact the people who can least afford it more than anybody else," said Michael Sprayberry, emergency management director for the state of North Carolina, which is still dealing with the aftermath of 2016's Hurricane Matthew.
"The guy who has a small restaurant or machine shop, those are the businesses that will have a hard time."
Local officials will need to come up with a restoration plan, often laid out in phases. But at each step there will be a level of improvisation, as unexpected problems turn up and the damage reveals flood risks in new places, said Tricia Wachtendorf, director of the Disaster Research Center at the University of Delaware. That may result in new restrictions on construction.
Related: Hurricane Harvey: How to Help Storm Victims
Homeowners and business owners will struggle to find good contractors, complete government paperwork, reach officials who can explain what to do next. There will undoubtedly be tension between the desire to rebuild quickly and the need to take steps to avoid a similar disaster.
"This process can take years," Wachtendorf said. "Survivors should be prepared for that."
It may also be difficult to keep skilled workers from leaving for better opportunities elsewhere.
"People have to be convinced to go back to their hometown even though it's obliterated," Barbour said. "That means having a place to stay, having a job, and your kids having a place to go to school."
Those issues can feel distant now in Houston, where many of the largest businesses remain shuttered either because their buildings are damaged or their employees can't get in to work.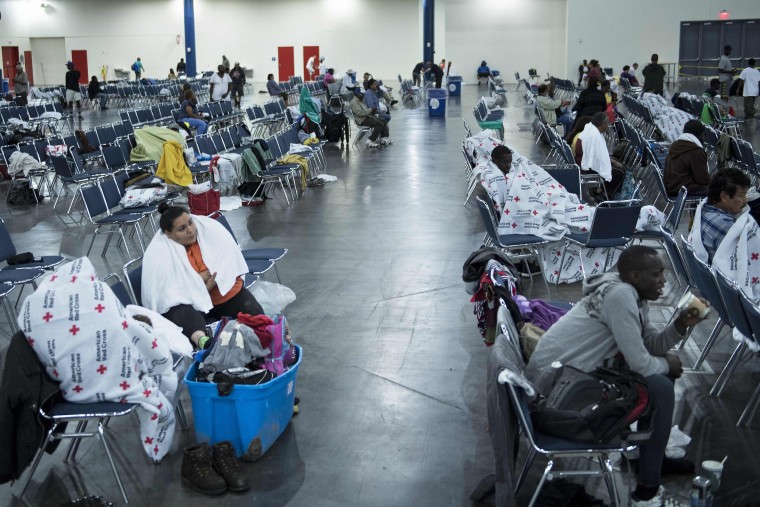 But it will be temporary. And local economists expect a mini boom of activity during the rebuilding phase, when there will be increased demand for housing materials, cars, apartments and construction workers.
Houston's $503 billion economy, anchored by the gas, oil, chemical and healthcare industries, is strong enough to weather long-term impact, said Patrick Jankowski, senior vice president of research at the Greater Houston Partnership, a regional business association.
On a macroeconomic scale, "we'll get back to normal fairly quickly," he said.
He added: "The guy who has a small restaurant or machine shop, those are the businesses that will have a hard time."
Bill Gilmer, director of the Institute for Regional Forecasting at the University of Houston's Bauer College of Business, said he finds hope in the city's resilience.
Houston has been through catastrophic flooding many times before, he said. Each time, the city has rebounded.
He recalled waking to the sound of chainsaws the morning after Hurricane Ike left the area. His neighbors were clearing the streets and yards and homes of debris, the first step to recovery.
"The scale of this is different, but I think Houstonians really understand how to react in the aftermath," he said. "They have a long tradition of helping each other out."