The impact from Hurricane Harvey is beginning to be felt from coast to coast, even as the storm makes a further landfall near the Texas-Louisiana border.
With the nation's largest refinery shutting down operations, experts warn gasoline supplies could be strained ahead of the big Labor Day holiday. Some service stations in central Texas are already reporting fuel shortages. Prices in other parts of the country have already been rising, along with the flood waters in Houston and other parts of the Gulf.
As what is now Tropical Storm Harvey slammed back into the Gulf Coast early Wednesday, as much as 4.2 million barrels a day of oil refinery capacity had been taken off line, including the loss of the nation's largest refinery, the Motiva complex in Port Arthur, a city that is "underwater right now," Port Arthur Mayor Derrick Freeman said in an overnight post on Facebook.
Gasoline Supply Chain Under Threat
Like the Exxon Mobil Baytown refinery, a half-hour west of Houston, the Motiva facility isn't expected to come back online until floodwaters recede, damage assessments can be made, and repairs begun.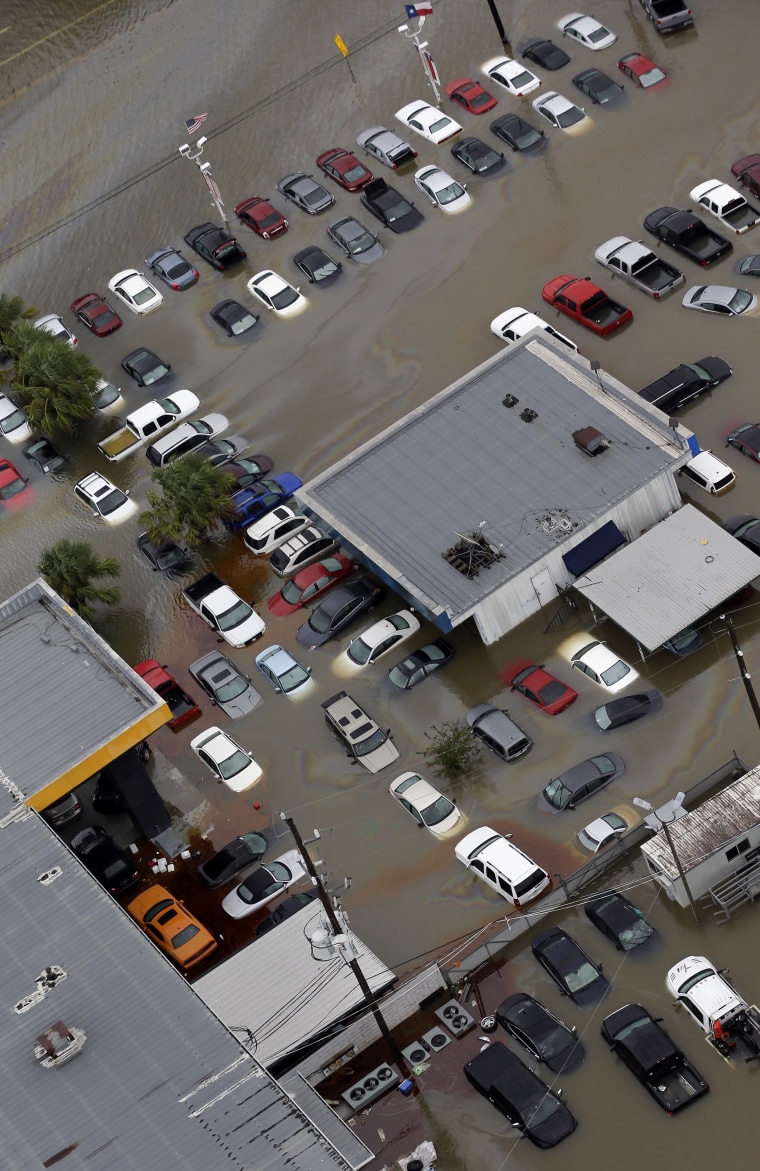 The entire Gulf region accounts for almost half of U.S. oil refinery capacity, according to the Energy Information Administration. Some operations have been spared, but about 20 percent of the country's daily supply of fuel has suddenly been halted. Complicating matters, there's little backup to turn to elsewhere in the country — the nation's refineries are already running well above 90 percent of their capacity.
"Basically this will affect everyone across the country on some level and your proximity to the supply chain will affect how severe the impact is to you," Jeff Lenard, vice president of strategic industry initiatives for the National Association of Convenience Stores, told the Reuters news service. NACS members distribute about 80 percent of all gasoline sold in the U.S.
Related: Why Harvey Will Make Gas Prices Spike
Tracking firm GasBuddy.com reports shortages in some ports of Central Texas, and it is asking users of its smartphone app to help identify stations that are still able to pump fuel. The situation could grow worse in regions depending upon supplies from refineries in Texas and Louisiana.
Even before the storm hit, gas prices were rising fast, to a U.S. average of more than $2.37 a gallon for regular unleaded by late Sunday, according to AAA. GasBuddy's "Live Ticking Average" reported prices jumped another four cents by mid-Wednesday morning, to $2.41 a gallon. Some experts are forecasting prices could rise another dime or more before settling back. A spike for the long holiday weekend is also expected.
Half a Million Cars Could Be Scrapped
Motorists could feel a pinch in the pocketbook in other ways, thanks to Harvey.
The storm's damages will take months to assess, but preliminary estimates suggest that anywhere from 300,000 to 500,000 vehicles will have been destroyed, some by wind damage, most due to flooding. That would be as much as twice as many as were impacted by either Hurricane Katrina or Superstorm Sandy, said Jonathan Smoke, the chief economist for Cox Automotive, which operates a network of used car auctions across the country.
The Houston region has one of the highest rates of personal vehicle ownership and that's likely to mean a surge in demand for replacements once the floodwaters recede and insurance adjustors start handing out checks.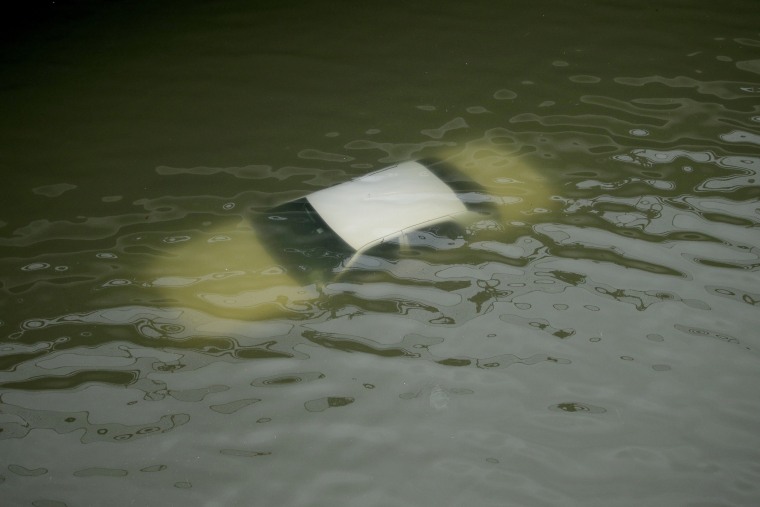 That's likely to put pressure on the price of used cars, in particular, said Smoke, and they were already running at or near record levels.
Complicating matters for those in the region affected by the flood, the Texas Automobile Dealers Association estimated about one-quarter of Houston dealerships suffered at least some flood damage, some becoming entirely submerged.
Strong Demand for Work Vehicles
With Houston accounting for about 2.3 percent of total U.S. new car sales, the overall market may wind up posting another modest decline for September after being expected to rebound after six consecutive months of weakening sales. On the other hand, "September will likely get a mild boost from delayed purchases," and for the beginning of the process of replacing vehicles destroyed by Harvey. Pickups and other work vehicles could be in especially strong demand as clean-up and recovery efforts begin.
PHOTOS: Chilling Aerials Show Widespread Flooding Across Houston Area
Automotive experts are warning that used car buyers across the country will need to be extra vigilant in the months to come. Once a vehicle's engine and electrical system are submerged they generally need to be scrapped. But, as happened after Sandy, Katrina and other major storms, many vehicles are purchased by shady dealers who move them from state to state, in a process appropriately dubbed "title washing," to hide the fact that they were flood damaged.
Buyers are advised to use title tracking services, such as CarFax, and to inspect used vehicles closely for signs of rust, water stains or mold. Some of Harvey's automotive victims could wind up flooding into other markets within weeks.