Damage from Hurricane Harvey may have released as much as 2 million pounds of potentially hazardous airborne pollutants from oil refineries and other facilities in the Houston area, according to regulatory filings submitted to the Texas Commission on Environmental Quality.
In some cases, the estimated amounts released vastly exceed legal limits — but the state agency can't confirm how many contaminants have been released because air-quality monitoring stations throughout the area were shut down prior to Harvey's landfall.
Related: Major Chemical Plant Near Houston Likely to Explode, Facility Owner Warns
Oil refineries and other facilities are required to file emissions reports estimating the amount of contaminants released into the air as soon as an event occurs. The estimates are later updated to a final number no more than two weeks after an event. The initial estimates "tend to be high," a spokesman for the Texas Commission on Environmental Quality told NBC News.
Related: Explosion Rocks ExxonMobil Refinery in Torrance, California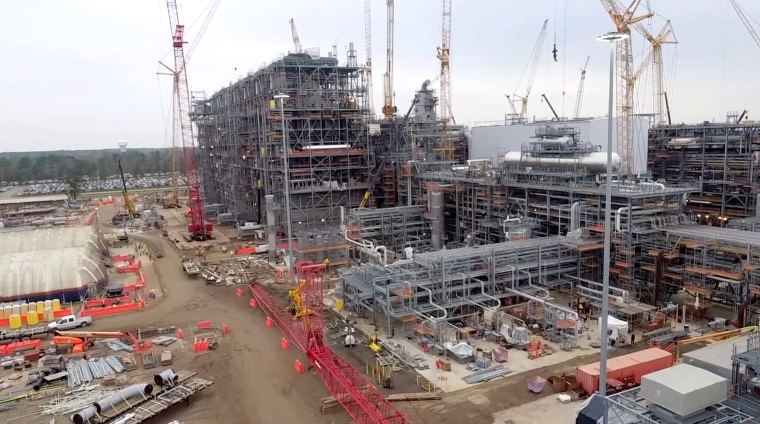 In one of the largest accidental releases, Chevron Phillips Chemical reported that it may have released more than 745,000 pounds of contaminants into the air as it shut down its Cedar Bayou Plant in Baytown, Texas. "At this time, we can confirm that our company has safely shut down operations at our Cedar Bayou facility in Baytown" a spokesperson told NBC News.
The roof of a tank at the massive Pasadena Terminal, which has 128 tanks holding petroleum products was partially submerged due to heavy rain on Sunday morning. Gasoline spilled out and more than 300,000 pounds of contaminants were released into the air, according to initial estimates by Kinder Morgan, which owns the facility. Kinder Morgan told NBC News that "the spill was contained onsite" and "appropriate regulatory agencies have been notified."
Related: 44 Oil Spills Found in Louisiana After Hurricane Katrina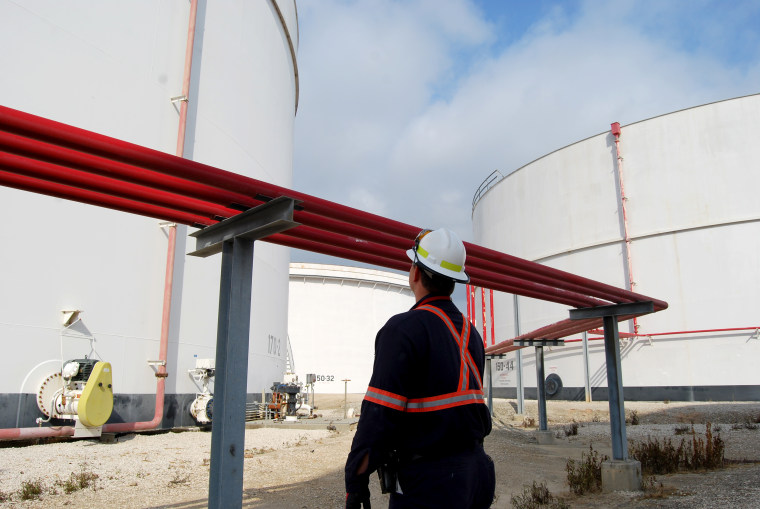 ExxonMobil disclosed that hurricane damage at two of its Houston-area refineries may have released 12,000 pounds of contaminants into the air. The company told NBC News in a statement, "We have taken prompt action to respond to events and report any potential emissions as soon as we become aware."
The precise quantity of pollutants released in the air is currently unknown — 24 state air quality monitoring stations across the Houston area were shut down last week in anticipation of the storm and remain offline until commission staff can safely access them.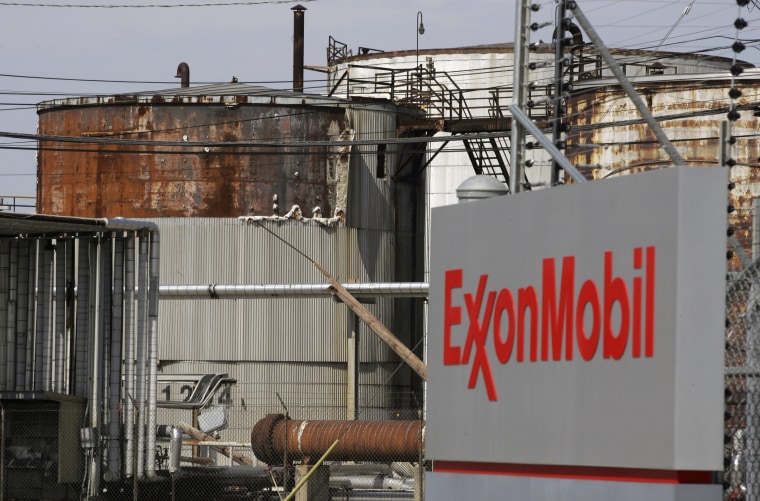 "The extra pollution from the shutdowns and storm damage is a threat to the air we breathe," said Elena Craft, senior health scientist at the Environmental Defense Fund. "By industry's own estimates, we've seen months' worth of harmful pollution released in less than a week."