A Houston family's worst fears were confirmed Wednesday when a van swept away by Hurricane Harvey floodwaters — carrying an elderly couple and four great-grandchildren — was found submerged in a bayou.
"We have a total confirmed six dead at the scene," Harris County Sheriff Ed Gonzalez said after the van was pulled out of the murky water.
"They are devastated," Gonzalez said of the victims' relatives. "Our worst fears have been realized."
The grim discovery ended three days of anguished waiting for the Saldivar family, who had given up hope the missing six would be found alive but who were desperate to recover the bodies.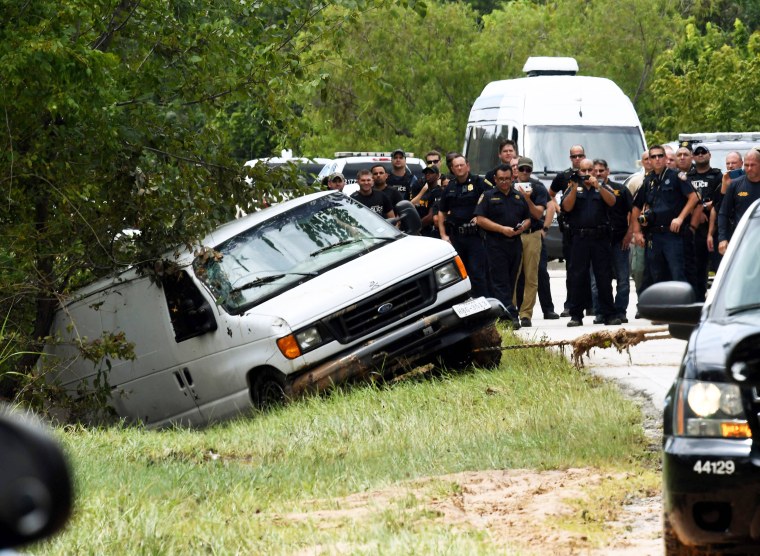 The tragedy happened Sunday afternoon as Sammy Saldivar was trying to drive flooded-out relatives to dry ground.
In the van with him were his parents, 84-year-old Manuel and 81-year-old Belia, both Alzheimer's patients, and the great-grandchildren, who ranged in age from 16 to 8.
Relatives told NBC News that Sadivar had just crossed a bridge over the swollen bayou when the road dipped down and the vehicle was swept into the water, which was moving at five knots.
Saldivar managed to wriggle out of his seat belt and escape the sinking van through a half-open window, he told family members. He grabbed onto a tree branch and urged the others to try to escape.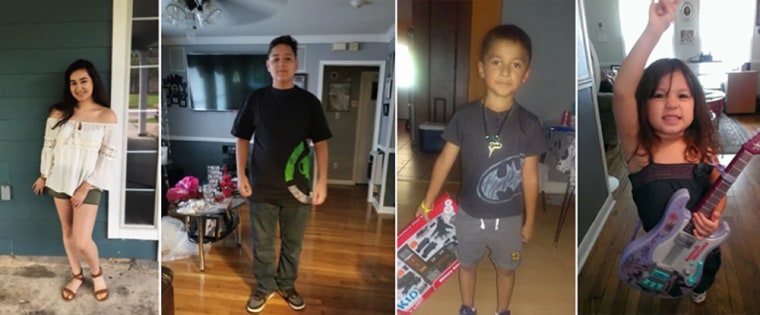 "He could hear the kids screaming and crying, trying to get out of the van," his brother, Ricardo Saldivar, told NBC News on Tuesday.
"He said, 'Climb to the top, go out the back door,'" he said. "But [with] the van pointed straight down, they couldn't climb up the van, much less open the door.
"He just seen the van go under the water."
Deputies found Sammy Saldivar still clinging to the tree limb almost an hour later and threw a rope to him. By then, the van was at least four feet under water and no one else could be saved, police said.
"It was a miracle the one driver was rescued," Gonzalez said.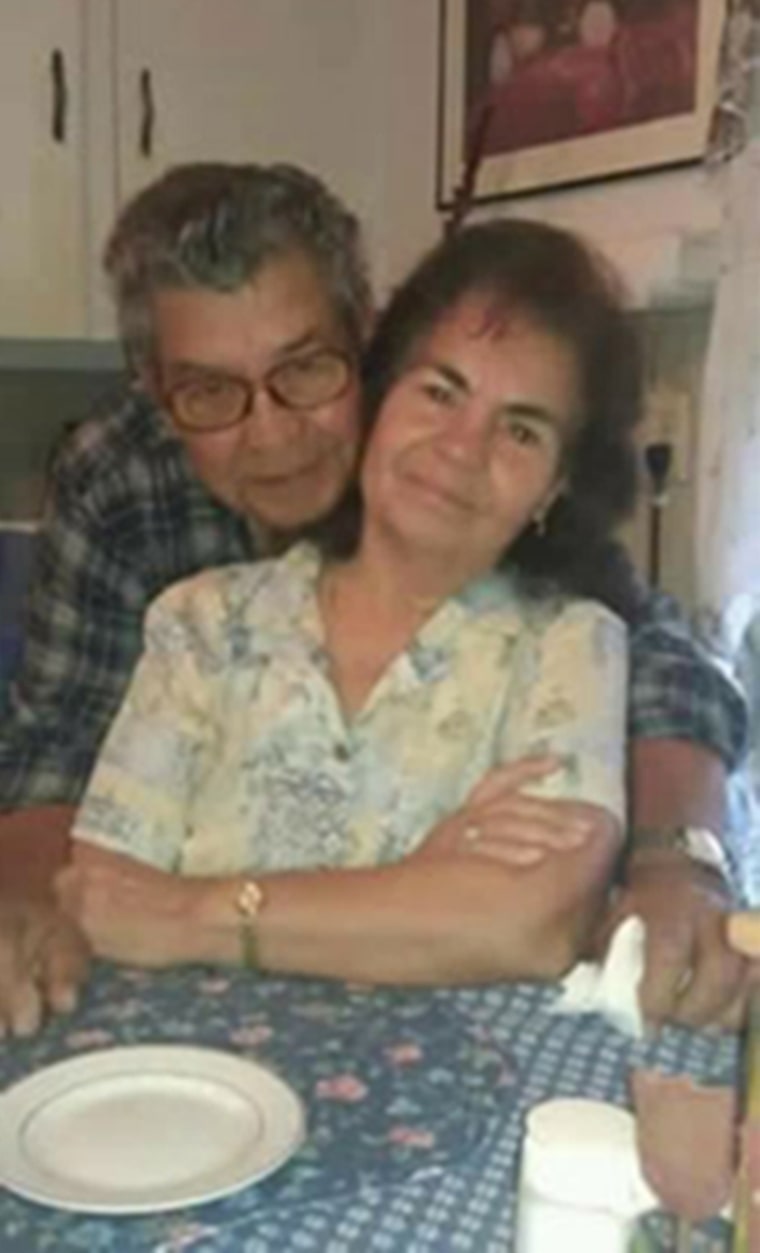 The sheriff said the water was too high Monday and Tuesday to find the van. Relatives went out to the bayou on Wednesday and found the van, still partially submerged, tilted against a muddy embankment.
Initially, police could only see the bodies of the elder Saldivars. But after the van was pulled out of the water, they found the children: Devy, 16; Dominic, 15; Xavier, 8; Daisy, 6.
As family members received the news, they could be seen hugging and consoling each other on the bridge. Police said Sammy Saldivar was also there to receive the sad news.
The death toll from Harvey now stands at 28, but could rise.
"We're afraid we'll be seeing a lot more of this as the water recedes," Gonzalez said.