Harvey has devastated communities across southeast Texas and Louisiana since slamming the coastline late Friday and making landfall again Wednesday — ripping apart homes, deluging highways and knocking out power for hundreds of thousands.
As rescuers scramble to save people from catastrophic flooding, you can help as well. Here are the organizations providing urgent relief and essential services during what the National Weather Service has called an "unprecedented" natural disaster:
Airbnb
The company is allowing hosts to list homes in Austin, Dallas and San Antonio for free. Learn more here.
American Red Cross
The humanitarian organization is opening shelters, sending supplies and putting volunteers in place around Texas. You can donate money online or text "HARVEY" to 90999 to chip in $10. If you want to volunteer, read this.
Americares
The non-profit is accepting donations on its website.
Apple
The tech giant is making it easy for customers to donate to the American Red Cross directly through iTunes and the App Store.
Austin Pets Alive!
The organization says it has transported over 235 animals to its shelter since Saturday morning. How can you lend a hand? Make a donation, foster or adopt a pet, or volunteer. Find out more here.
Catholic Charities USA
Coastal Bend Disaster Recovery Group
Driscoll Children's Hospital
The hospital cares for kids in the Corpus Christi area. Learn about Driscoll's services here. You can make a donation here.
Feeding Texas
The state network of food banks is accepting donations.
Global Giving
The crowdfunding site is trying to reach a $2 million relief fund goal. You can contribute here.
Hurricane Harvey Relief Fund
Houston Mayor Sylvester Turner established the donation fund through the Greater Houston Community Foundation. Online donations are accepted here.
Salvation Army
Save the Children
The organization's emergency responders are on the ground and ready to help. You can donate to its relief fund here.
South Texas Blood & Tissue Center
Blood donors are urgently needed as the state deals with severe injuries and strained resources. The South Texas Blood and Tissue Center website appeared to be down Monday afternoon — but you can find a blood drive at this page.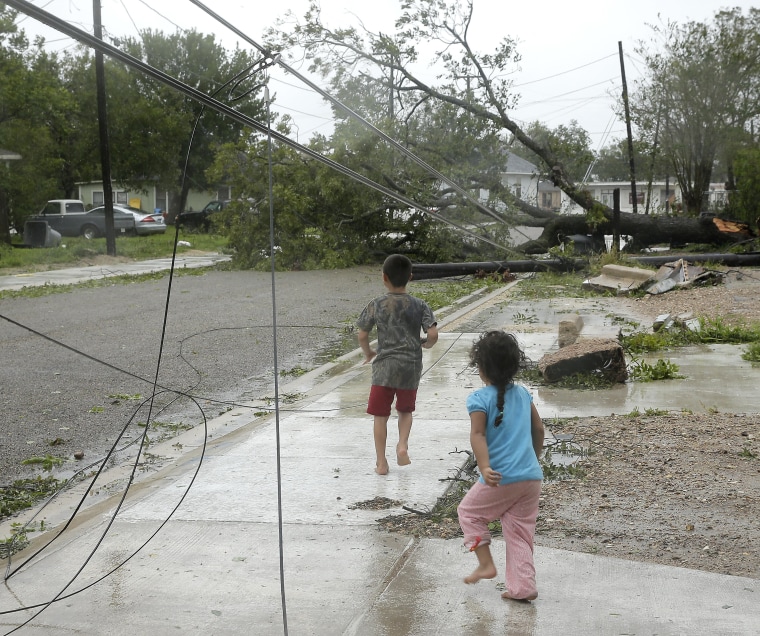 Southeast Texas Food Bank
The food bank, which is based in Beaumont, is accepting online donations here.
Southern Baptist Disaster Relief
The group has sent lots of supplies — rolled roofing, mold removal tools — and deployed volunteers. You can learn more and donate here.
The SPCA of Texas
The SPCA is asking for volunteers for helping with sheltering or transporting animals displaced because of the storm. Visit the Houston SPCA for more information or contribute a monetary donation here.
Texas Diaper Bank
The organization is sending out relief kits for babies, young kids, the elderly and disabled. You can donate here.