HOUSTON — Six family members trying to flee rising floodwaters Sunday were swept away in their van and are still missing, two relatives told NBC News on Monday.
Authorities have not confirmed the incident, but the relatives said the van was submerged in the rushing waters and the six — four children and their great-grandparents — are feared dead.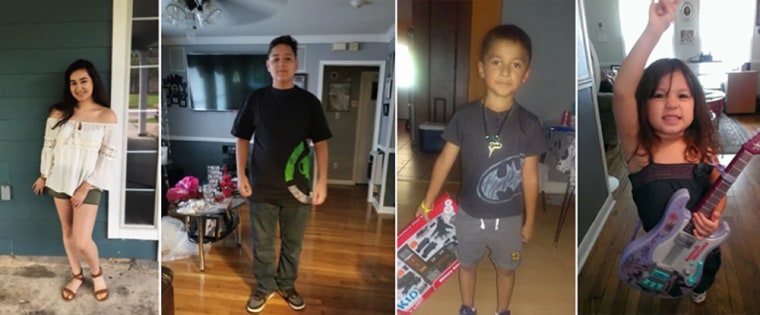 "We are devastated," said Virginia Saldivar, the grandmother of the four children.
The family identified the missing as Manuel Saldivar. 84, and his wife Belia, 81; and siblings Devy Saldivar, 16; Dominic Saldivar, 15; Xavier Saldivar, 8; and Daisy Saldivar, 6.
Early Sunday morning, Devy Saldivar posted an anxious message on Facebook about post-hurricane conditions in Houston: "No sleep & anxiety, please let this pass sooner."
Just hours later, the children's great-uncle was trying to drive all of them to a safer place when the van suddenly nose-dived into the water near Greens Bayou, the relatives said.
Hanging onto a tree branch, he tried to rescue the others but couldn't before the van was swept away, they said. By the time he got to dry land, the vehicle had disappeared, he told relatives.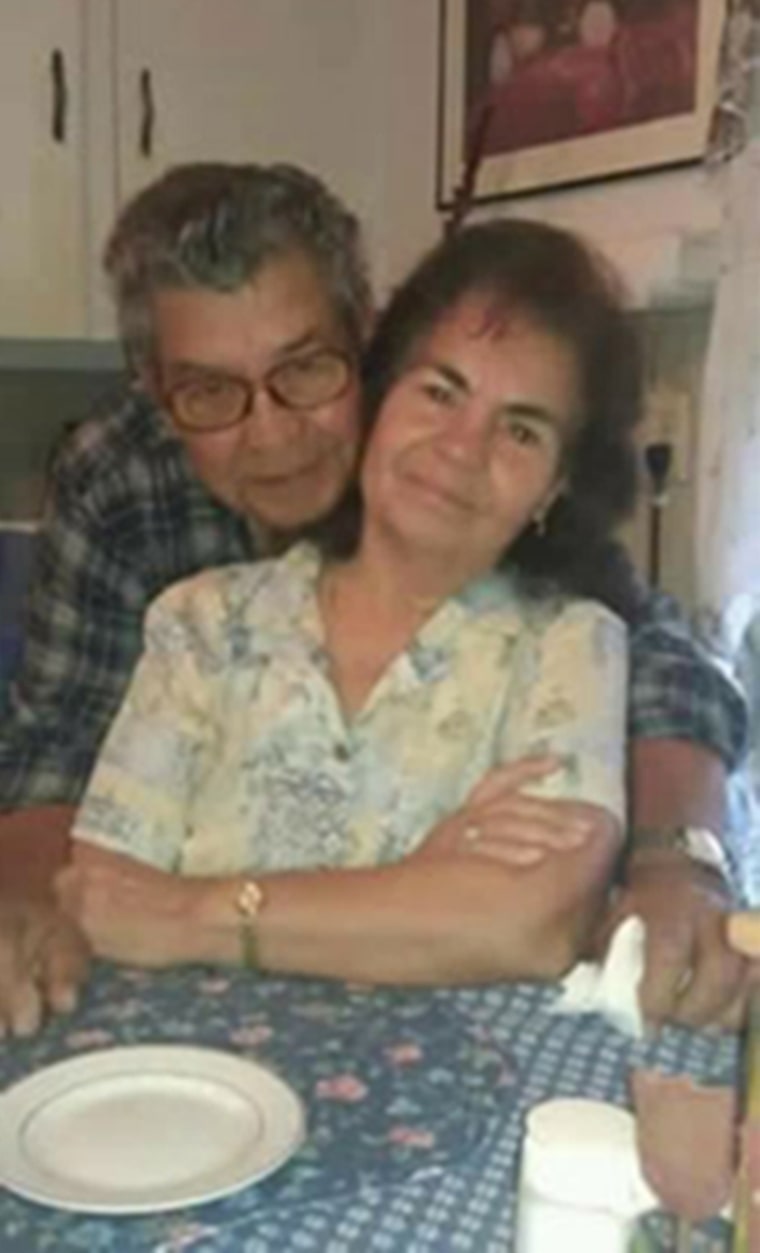 "My brother-in-law saw the van go under the water," Virginia Saldivar told NBC News as she waited for someone to rescue her from thigh-high water at her home.
The Harris County Sheriff's Office said it could not confirm the fate of the missing family, but the relatives said they expected once the water receded, they would be found.
The children's mother insisted on going out near the bayou in a boat on Monday in hopes of spotting the van.
"She's a mom — she just wants to find her kids," said Esmeralda Saldivar, the children's aunt through marriage.
"It's so unfair," she said, breaking down in tears. "They were good kids. They didn't deserve to die this way."
She said it was a tight-knit family, with relatives living within a few blocks of each other.
"We can't imagine the kids not being there," she said. "I haven't slept. I'm scared to go to sleep because I see them."
"They were the sweetest kids," Virginia Saldivar told NBC News. "Devy loved animals, Starbucks and thrift store shopping. She was my sunflower, my sunshine. Xavier was the sweetest boy. He loved anything Army and playing video games.
Related: Hurricane Harvey: How to Help Storm Victims
"Daisy was our princess. She was grandpa's girl. She loved kittens and dressing up, and watching YouTube videos. Dominic was my heart. He was the most amazing, loving boy. He loved playing his trombone, watching YouTube and playing video games. He loved his family and he would defend them against anything," Virginia Saldivar said in a statement.
"These kids lived across the street from us and we would see them everyday. They were our life."
If confirmed, the tragedy would bring the death toll to nine as historic flooding and unrelenting rains continued to cripple the Houston region in the aftermath of Hurricane Harvey.
Phil McCausland reported from Houston, and Tracy Connor reported from New York.