HOUSTON — Amid the manic energy felt by those seeking shelter at the George R. Brown Convention Center here, there are clues that the damages wrought by Hurricane Harvey amount to more than what can be listed on insurance forms.
"Need to talk?" ask signs posted along walls in the airy center that is currently home to hordes of exhausted survivors. Volunteers also walk around holding the signs, stopping to speak with people when hailed.
Those three words are a cue to the survivors, many of whom have lost all their worldly goods, that there's trauma to unpack after a natural disaster like Harvey. It's also a signal that there are services nearby for them.
Karen Winston, a clinical social worker, is one of several mental and behavioral health officials at the center. So far, there are also 16 psychiatrists on hand, rotating duties to see hundreds of survivors.
Winston has been meeting with Harvey's victims to walk them through the trauma and help those who arrived with pre-existing mental health disorders get the medications that may have been lost in the storm.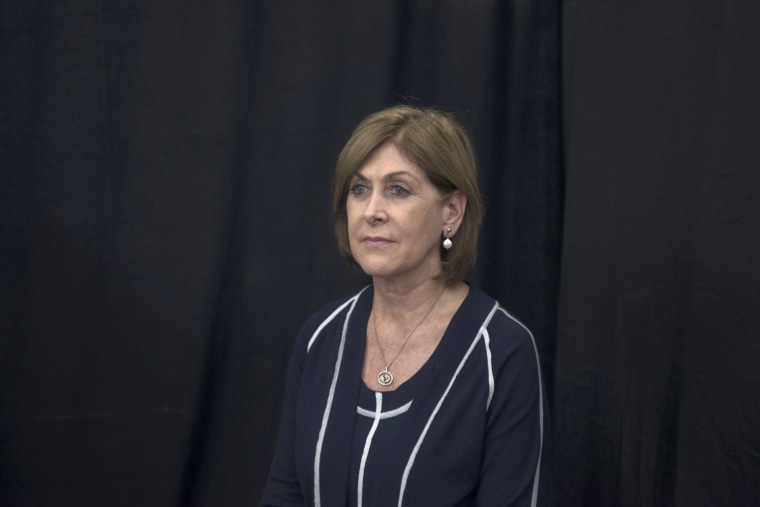 "The general idea is losing everything, what do we do now?" said Winston, who works at the Baylor College of Medicine. "I'll ask people where they're from and they can't give me the neighborhood they're from."
"They say, 'I think I'm crazy,' but they're not crazy," she added. "They're suffering."
"They say, 'I think I'm crazy,' but they're not crazy. They're suffering."
According to the American Psychological Association, there may be few physical scars in such a catastrophe, but emotional wounds can run deep and create a toll on victims.
The team at the convention center goes through an assessment to get the victims to social workers, identify support systems they may have, find out if they're having suicidal thoughts and — most importantly — have volunteers go around asking victims how they are and if they feel safe.
"We tell them, 'We see you, you matter and you're here,'" she said.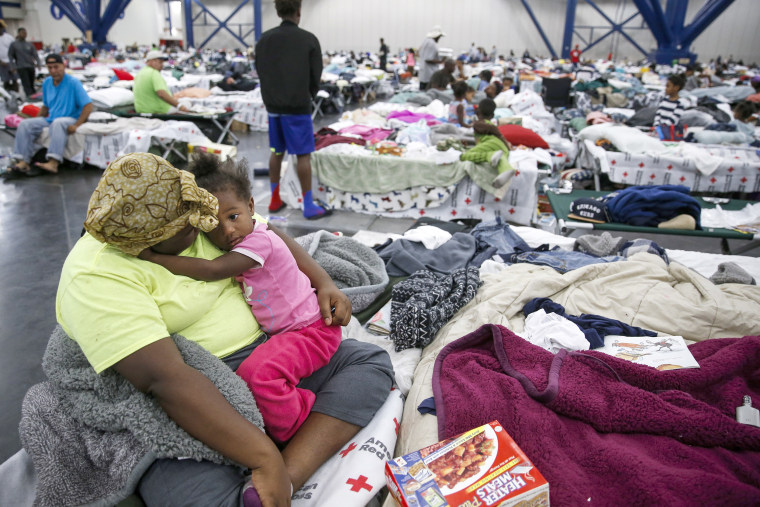 Winston said sometimes there's compounded trauma after disasters, such as people who recently went through a divorce or may have been sexually assaulted. Going through a natural disaster may heighten that trauma, she said, and psychological disorders such as post-traumatic stress disorder or depression could develop.
"If you hold it in, you can get sick from holding it in," Winston added.
But, she noted, some people are different.
"Some people don't talk about it and end up fine," she said. "It may manifest in ways you don't link to this trauma."
For instance: "You explode, and you don't know it's connected to now, and you start drinking more."
Winston said if people aren't interested in talk therapy with a medical professional, talking to a pastor or close friend or family member is a good way to begin the steps to address the trauma.
"Reach out if you're struggling," she advised. "Don't suffer alone."
Rebecca Jackson, 54, is one of Harvey's survivors making plans on reaching out to the team at the center.
Since the storm hit, she's exhibited some of the signs experts find in survivors: She's nervous, overwhelmed and anxious.
After her home in the Sunnyside neighborhood of Houston flooded over a week ago due to Harvey, she's been living at convention center with her 10-year-old granddaughter and her elderly mother, along with scores of other families — sleeping on cots and waiting until aid comes.
The water came knee-high into her one-story home before her brother rescued them in his pick-up truck, the she told NBC News on Sunday afternoon from inside the shelter.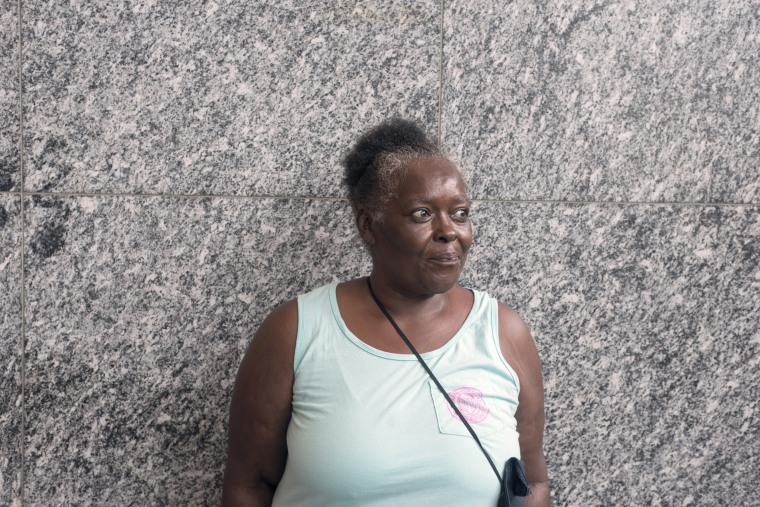 "I was thinking about safety for my granddaughter and my mama," she said, describing moments before help arrived. "It was stressful."
Her food stamps have not arrived, so she has to continue to rely on the shelter for food. Her unemployment from her previous job as a security guard ran out just before the storm hit, so she has no immediate income.
"I feel stressed," she said. "I keep wondering how ends are going to meet."
But, she says, she's trying to keep it together.
"It's the weight of the world on me," she said, "and I gotta be here for my mother and my granddaughter."