Twenty-five years ago, a monster storm called Hurricane Andrew focused its fury on a small south Florida city wedged between the Everglades and Biscayne Bay called Homestead — and nearly wiped it off the map.
In the years that followed, the storm survivors were joined by thousands of new arrivals who turned the once-sleepy farm town into a sprawling Miami exurb and poured millions of tax dollars into revitalizing a moribund downtown that is now anchored by a shimmering new $26 million, 75-foot tall City Hall building.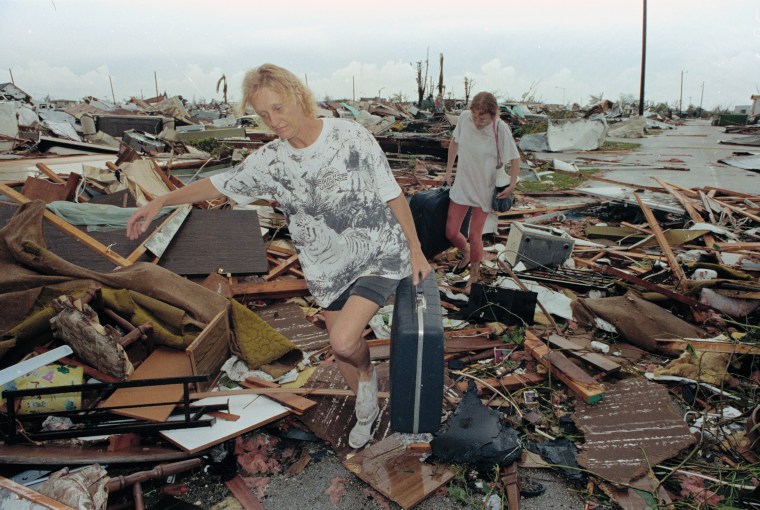 Now all that effort is being threatened once again by another hurricane, this one named Irma.
"This one's a scary one," Homestead Mayor Jeff Porter told NBC News on Wednesday. "This one could do some serious damage."
Located some 35 miles south of Miami, Homestead sits in the southernmost section of the continental U.S., where the mainland gives way to the Florida Keys. And with the Category 5 hurricane forecast to slam into Florida as early as Friday, Porter said there has been a steady of stream of "Keys folk" heading north on U.S. 1 through Homestead for higher ground.
"It's very hard to drive away from this storm," said Porter. "I know some of my friends are putting elderly family members on planes. But I don't see a lot of people pulling out of Homestead. What I see are lots of people on the streets buying gas and stocking up on dry goods and water."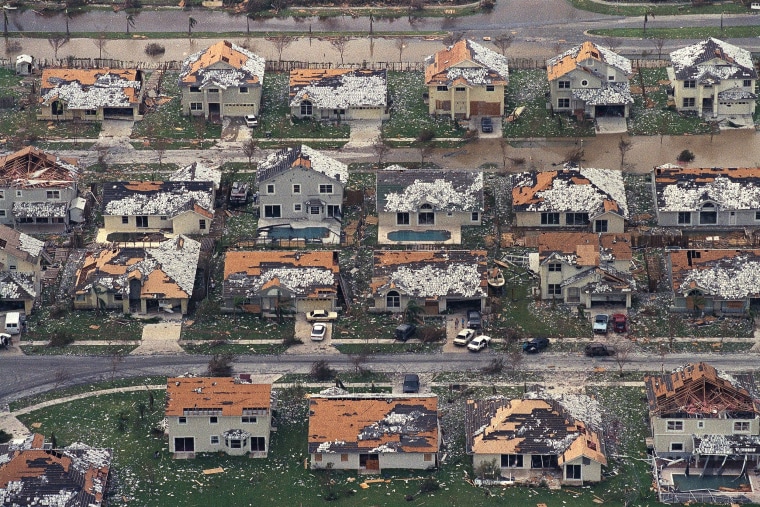 Porter said they have spent the past few days making sure Homestead residents know where the shelters are and making sure the families of key city workers and police officers are in safe places.
"We're doing that because those workers are going to be working around the clock," the mayor said.
Homestead's historic downtown sits on higher ground, but the east and west sides of the city are built on what used to be low-lying potato fields "and are more prone to flooding," Porter said.
"So we will be watching those neighborhoods closely," said Porter, who will be working out of a command center in the new City Hall.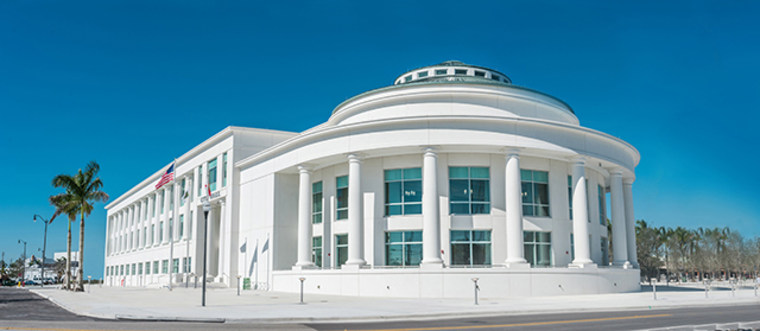 Porter, 58, who was born and raised in this city of 65,000, said his house was destroyed by Andrew. So were the houses of his grandparents and other kin.
"So I know what a big storm like this can do," he said. "That's why we've been preparing for this. And the interesting thing is that a lot of people have been heeding our advice and taking Irma seriously."
And that, Porter said, is the only silver lining to Hurricane Harvey.
"We've been looking at what's been going on in Houston, so everybody's got in their minds what Mother Nature can do," he said.
Bob and Meda Jensen decided not to stick around to find out. Natives of Iowa who have called Homestead home for 39 years, they too are Andrew survivors. But now they're senior citizens with worried children who implored them to get out of Dodge.
"It's not so much because this might be worse, it's just the fact that we're so much older," Meda Jensen said, reached by telephone in bumper-to-bumper traffic outside Orlando. "We're heading to my son's house in Georgia. He's been calling us and telling us to come up, so we are."
Bob Jensen, who is chairman of the Historic Homestead Town Hall Museum, said their home sustained of minor damage from Andrew.
"Many of our neighbors weren't so lucky," he said. "Homestead is much better prepared this time. The building codes have been strengthened and we're more conscious of the preparations that need to be made for the storm and for afterward."
Estéfana Hernandez, whose El Toro Taco restaurant is one of the longtime anchors of Homestead's revitalized downtown, began boarding the windows of her eatery on Wednesday and those of the other businesses her family owns on Krome Ave., the main drag in town.
"I can't believe another big storm is coming, it's so beautiful today," Hernandez said. "But we're going to close. We're gonna take no chances."
Hernandez is speaking from experience. She too rode out Hurricane Andrew in her Homestead home and when it was finally safe to venture out her restaurant was "badly damaged."
The plan for Irma is for Hernandez's grown son Hector to "spend the night in the restaurant to make sure everything is okay," she said.
"Everybody in town is very nervous about Irma," she said. "We are very scared."
Is she willing to rebuild again if Irma does to Homestead what Andrew did?
"Of course," Hernandez said. "I'm coming back. Homestead is my home."