With ports mended and weather cleared, officials sent in more aid and stepped-up evacuations Monday in remote Caribbean islands devastated and cut off by Hurricane Irma.
The monster storm stripped the islands' formerly lush green hills to a brown stubble and flattened buildings.
At least 24 people died in Anguilla, Barbuda, the French-Dutch island of St. Martin, St. Barts, the U.S. Virgin Islands and the British Virgin Islands. Residents have reported shortages of food, water and medicine, and many have reported looting.
British billionaire Richard Branson proposed creating a "Disaster Recovery Marshall Plan" to help aid in the region's recovery and reconstruction.
The U.S. State Department told U.S. citizens in need of evacuation from St. Martin, one of the hardest hit islands, to be at the airport no later than noon on Monday. Evacuees were warned to expect long lines and no running water at the airport.
A Royal Caribbean Cruise Line ship was expected to dock near St. Martin to help in the aftermath, and a boat was bringing a 5-ton crane capable of unloading large shipping containers filled with aid.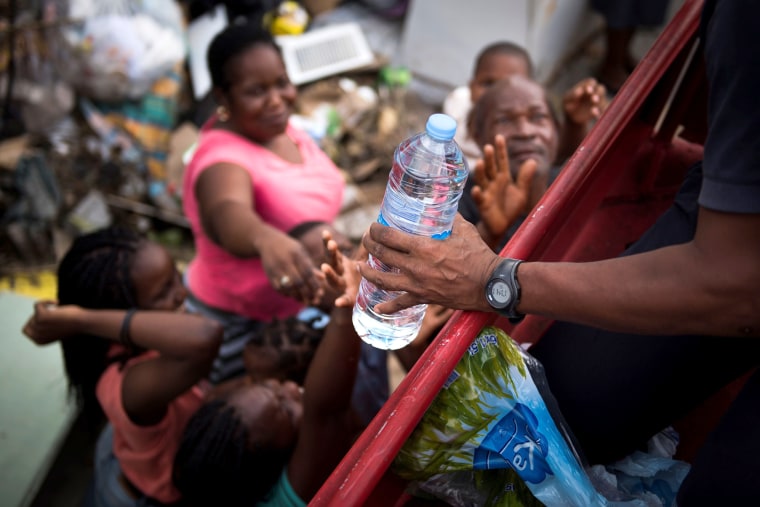 A French military ship was scheduled to arrive Tuesday with materials to build temporary housing. Britain has sent military personnel as well as medical aid to the region.
Branson, who founded Virgin Group, rode out the storm in the wine cellar of home on private Necker Island in the British Virgin Islands.
"What makes the Virgin Islands unique is its isolated location — every island has been devastated, so there is no support to come from nearby," the billionaire entrepreneur wrote Sunday. "We must get more help to the islands to rebuild homes and infrastructure and restore power, clean water and food supplies."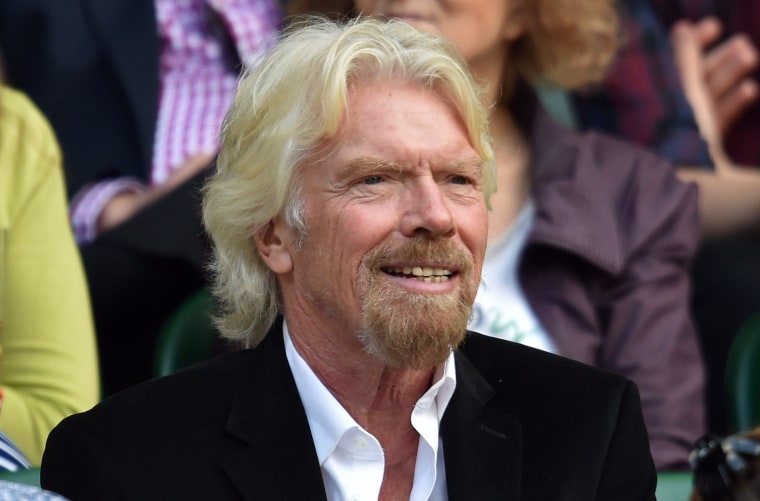 Branson called Irma the "storm of the century."
He added: "This story is about the tens of thousands of people who have lost their homes and their livelihoods ... We have seen first-hand just how ferocious and unforgiving this storm was."
The prime minister of Antigua and Barbuda, Gaston Browne, said Irma had wreaked "absolute devastation" on Barbuda, which he described as "barely habitable" after 90 percent of cars and buildings had been damaged.
As home to some 1,800 inhabitants, Barbuda faces a reconstruction bill that could total hundreds of millions of dollars, officials say.
On St. Thomas in the U.S. Virgin Islands, FEMA and the U.S. military were helping rescue people blocked in their homes by debris after local residents cleared the roads of fallen trees, according to Conn Davis, a resident who has helped organize such efforts. Even with the extra troops, he said crime has soared since the storm.
"In my home at night, we are locked in like a bunker," Davis, a developer who was born on the island, told NBC News. "Last night I had people in my garage with flashlights looking around. I'm armed 24/7 with an assault weapon and handgun."
In Anguilla, a British overseas territory, residents feared that clean water and food would soon start to run short, while most of the island remained without power.
"I have a few cans stocked, but I will soon need replenishing," Anguilla resident Severin Pradel said. "Everyone will soon start having money and food problems. If we don't get ships in soon we will have some problems. I expect it will be 10 or more days before ships can land here with cargo."
Schools in St. Thomas and St. John are closed indefinitely and the governor of the U.S. Virgin Islands encouraged families with support systems on St. Croix to enroll their children in school there, according to the St. Thomas Source.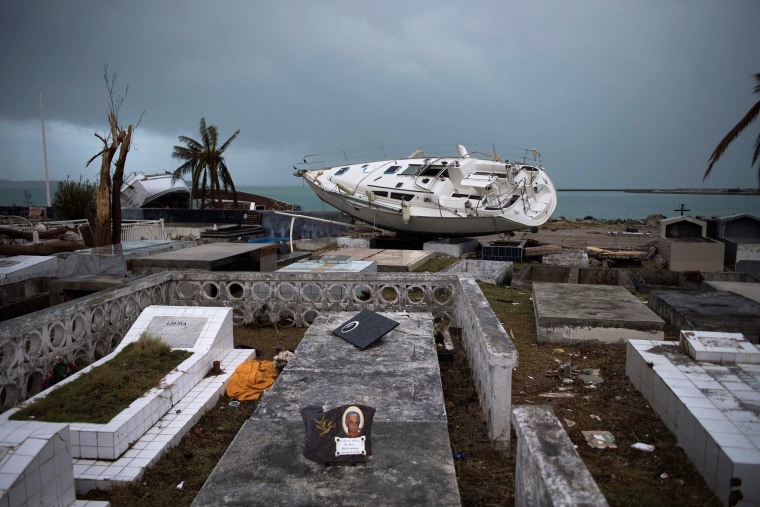 Some 70 percent of the beds at the main hospital in the French portion of St. Martin were severely damaged, and more than 100 people in need of urgent medical care were evacuated. Eight of the territory's 11 pharmacies were destroyed, and Guadeloupe was sending medication.
Soon after Irma left 10 dead on St. Martin, Category 4 Hurricane Jose threatened the area, halting evacuations for hours before heading out to sea and causing little additional damage.
Also hit hard was Cuba, where central Havana neighborhoods along the coast between the Almendares River and the harbor suffered the brunt of the flooding. Seawater penetrated as much as a third of a mile inland in places.
There were no reported fatalities in Cuba, and government officials credited their disaster preparedness and evacuation of more than 1 million people from flood-prone areas.
Hector Pulpito recounted a harrowing night at his job as night custodian of a parking lot that flooded five blocks from the sea in Havana's Vedado neighborhood.
"This was the worst of the storms I have been through, and the sea rose much higher," Pulpito said. "The trees were shaking. Metal roofs went flying."