As Hurricane Irma rampaged through the Caribbean, two more hurricanes made their debuts Wednesday.
In the Atlantic, Hurricane Jose was heading westward at a 17 mph clip and packing 75 mph winds at of 5 p.m., according to a National Hurricane Center update. It was about 1,140 miles east of the Lesser Antilles chain of islands in the eastern Caribbean.
In the Gulf of Mexico, Hurricane Katia was about 175 miles north of Veracruz, Mexico (about 800 miles south of Hurricane Harvey-damaged Houston) and moving in an east-southeast direction at a speed of 5 mph, according to the latest NHC bulletin.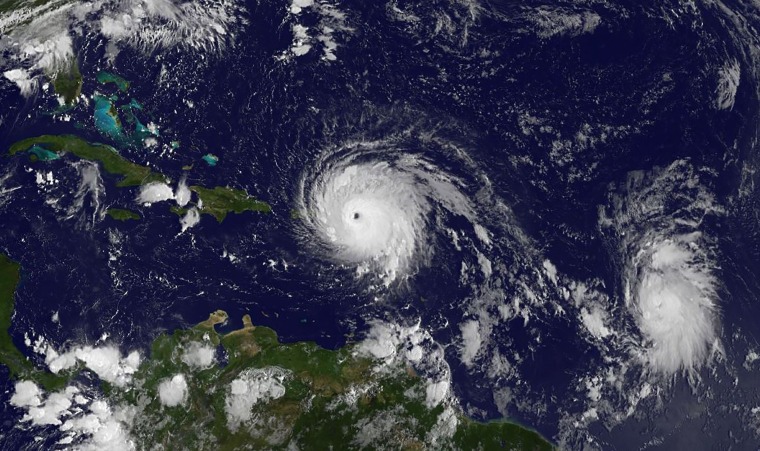 Both had been tropical storms and strengthened into full-fledged hurricanes on Wednesday afternoon. But neither was in the same league as Irma.
And while Jose was spawned in roughly in the same part of the Atlantic, forecasters said their models do not show this storm following in the footsteps of Irma, which is the most powerful Atlantic Ocean hurricane in recorded history and was expected to slam Puerto Rico, the Dominican Republic and Haiti before possibly barging into Florida this weekend.
The forecast was for Jose, the 10th named storm of this year's hurricane season, to veer northwest towards Bermuda this weekend and then start slowing down.
"This one doesn't pose as much of a threat to the direct southeastern United States as Irma does," said Weather Channel meteorologist Ari Sarsalari. "But the Leeward Islands would end up with another one-two punch ... This could be pretty bad for them."
Irma nailed the Leeward Islands, which are east of Puerto Rico, earlier Wednesday.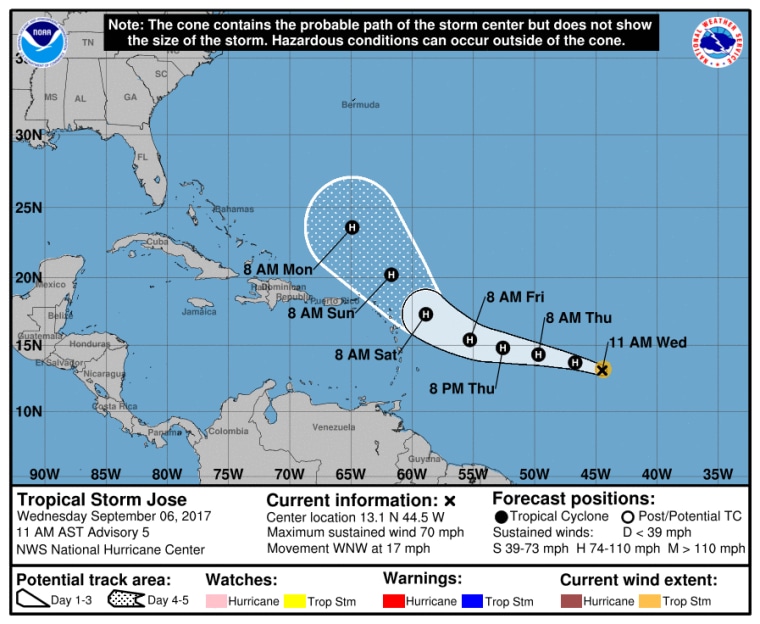 Meanwhile, NHC meteorologists were closely watching Katia but "Little motion is expected in the next day or so," the latest bulletin said.