The dangers of Hurricane Matthew aren't over just because it is spinning out to sea as a tropical storm.
Surviving 40-mph winds and floodwaters is one thing, but the cleanup process afterward can hold just as many dangers. Doctors caution that the days following a hurricane are when most people are at risk of injuries, sickness and even death.
For 64-year-old Daytona Beach, Fla., resident José Mariscal and his wife, Maria, life is quickly returning to to normal in the wake of Matthew.
Cleaning up debris, clearing out driveways and enduring power outages are minor inconveniences for the couple, who waited out the storm in their home just a few miles from the beach.
"I saw so many people go to the high school, but my place is better than the high school," says Mariscal. "Our house is 84 years old and made of cement. It was not going anywhere."
The whirring of chainsaws fills the air, streets are littered with shingles and foliage, and neighbors help one another rake away the ruin.
A beige house remains standing despite the broken palm tree resting partly on the roof and front porch. Little kids play and laugh around the tree, unaware of the seriousness of their situation.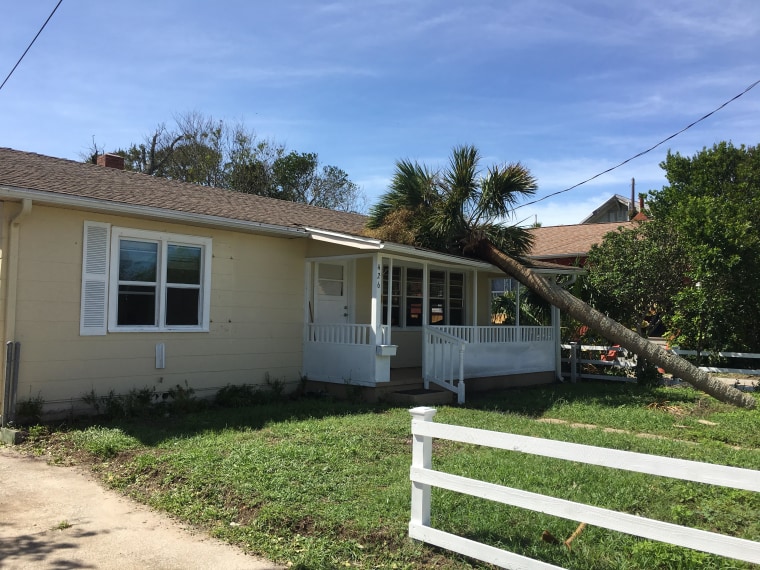 "During the hurricane itself, very few people are coming in the door of the hospital," said Dr. Stephen Viel, an emergency room physician at Halifax Health Medical Center. "After a hurricane, there's really going to be injuries when people go out and start clearing debris, approaching power lines that may be down and trying to restore life to normal."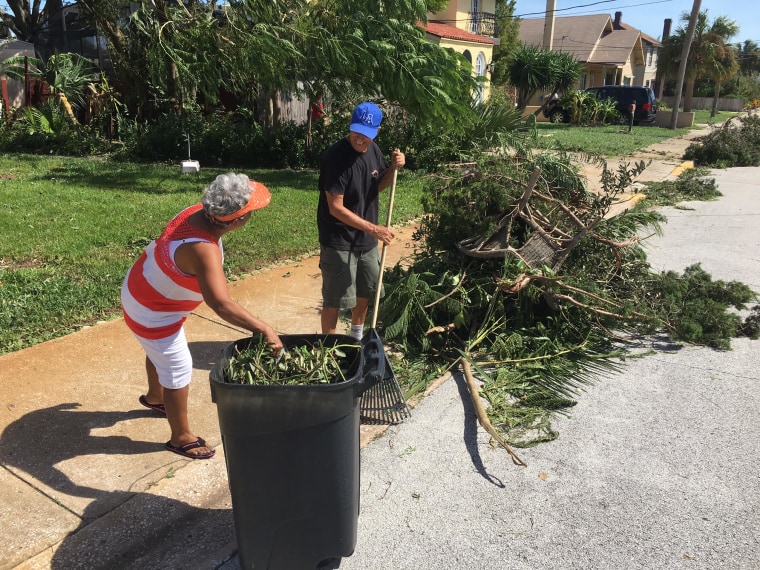 'Be careful about the generators. The biggest thing we worry about is carbon monoxide poisoning when someone runs a generator inside their house.'
A line loops around a neighborhood Home Depot with signs reading, "We are open," and "Yes! We have generators."
People load up their trucks with the machines to restore much-needed power to their homes, bringing back the essentials of air conditioning and refrigeration. However, a generator can prove to be lethal in a just a few minutes with a silent killer — carbon monoxide.
"Be careful about the generators," Viel said. "The biggest thing we worry about is carbon monoxide poisoning when someone runs a generator inside their house."
Already, at least 14 people have been treated for carbon monoxide poisoning in Jacksonville. However, the invisible and odorless gas is not the only health issue after a hurricane.
With the Zika virus already in Florida, infectious disease is a major concern because standing rainwater can become a breeding ground for mosquitoes.
According to the Centers for Disease Control and Prevention, when water envelops the Aedes aegypti eggs, they hatch, becoming adults in just a week's time.
In addition, the lack of medical care available — because of washed-out roads and closed hospitals — makes chronic illnesses like kidney disease or emergency situations like heart attacks harder to treat.
Volusia County Deputy Fire Chief Noble Taylor said first responders have been making a number of checks on residents who have special needs — or just to stop by to make repairs.
"We have crews on the road making wellness checks, and we try to get a head count of how many people are injured or have structural damage," Taylor said.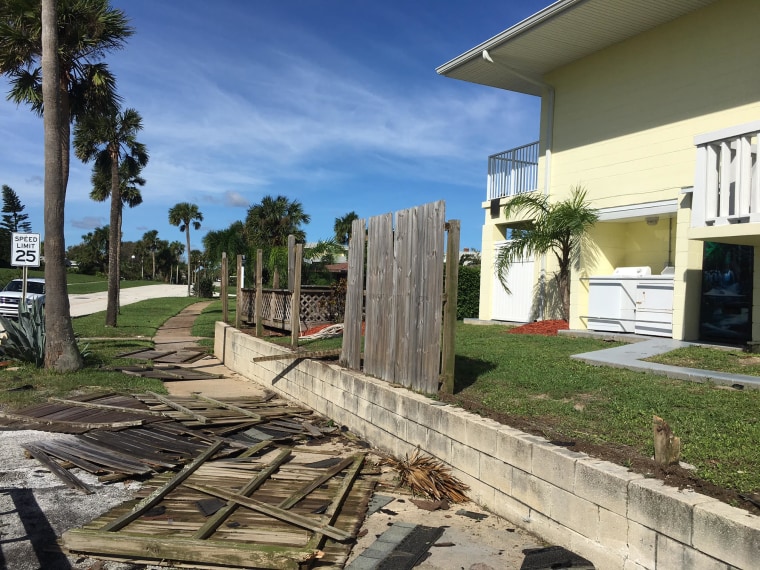 So what can people do to stay healthy and safe as life returns to normal after Hurricane Matthew?
Make sure your area is safe. If you've evacuated, don't rush to come home.
When using a generator, keep it outside at least 25 to 50 feet away from the house.
Protect yourself from mosquitoes — use bug spray, and get rid of standing water.
Beware of fallen trees and downed power lines that may be hidden.
For now, the Mariscals are taking the clean-up process day by day and even hour by hour. They understand there's a lot of work to do, but they're happy to be safe and healthy after the deadly storm.
"I was a little nervous with this hurricane, but everything turned out OK, and we are safe," Mariscal said. "It will take some time, but we will be back to the way things were very soon."