Twenty people in North Carolina have been killed by floodwaters and tens of thousands remained without power after Hurricane Matthew swamped the state with record rains, the governor said Wednesday.
Another death was confirmed Wednesday afternoon, Gov. Pat McCrory said, telling reporters: "I cannot emphasize enough to stay away from the water. It will kill you."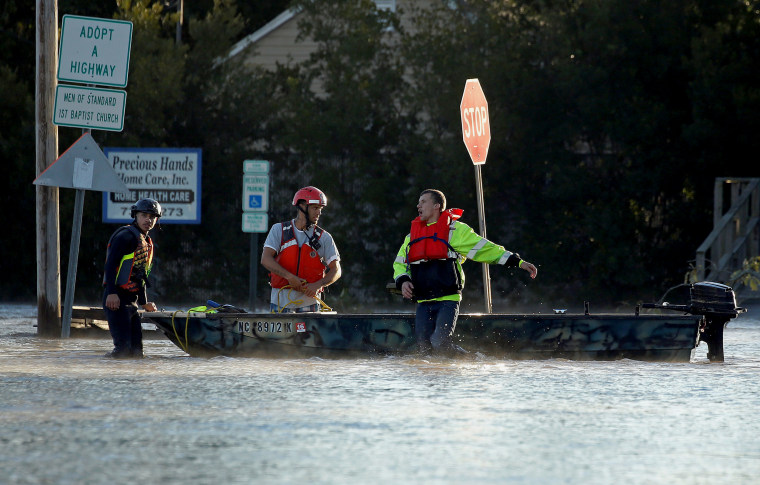 Matthew has been blamed for at least 39 deaths across five Southeastern states since churning up the Florida coast Friday.
Another person was killed in a confrontation with a state trooper in Lumberton, N.C., where emergency crews spent Monday rescuing residents stranded by floodwaters. McCrory said the trooper was traveling in a Humvee when the man drew a weapon on the trooper, and the trooper shot him.
Related: Hurricane Matthew Water-Swollen Rivers Set To Rise
A Department of Safety statement said the man who was shot had taken out a handgun and was acting "hostile" toward deputies. The incident, which McCrory said happened in "very difficult circumstances," is under investigation.
More than 2,000 people had to be rescued during and after the storm as water filled their homes and washed over streets, according to the North Carolina Department of Public Safety.
President Barack Obama approved requests for disaster declarations in 31 counties as power failures across North Carolina remained above 75,000.
McCrory said Tuesday that the priority was to get the 4,000 people who were in shelters back to their homes as quickly as possible. But even as he sought to relieve shelters, more people were being ordered to evacuate because rivers continued to rise.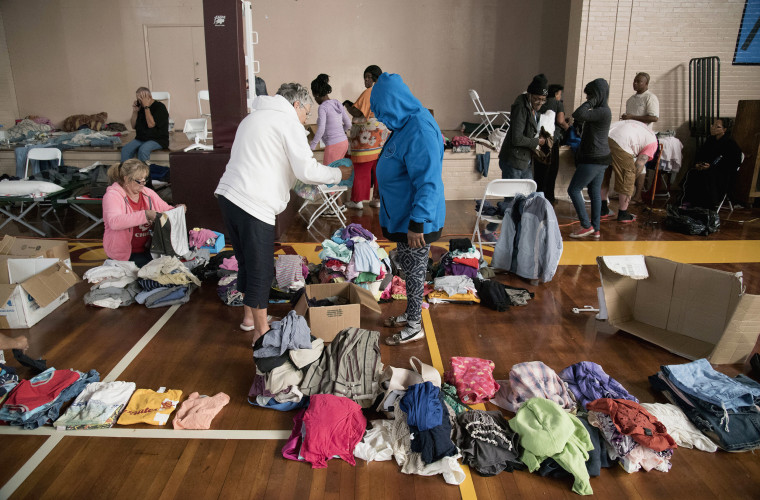 Greenville and Princeville residents were told to flee their homes as the Tar River rose, and McCrory warned that people should heed the order.
"Get out. Get out now," he said, adding that more than 50 people had refused to leave. "We are not messing around, and we don't want to put people at risk to save you. Too many people have died."
The scope of the storm's devastation in North Carolina won't be clear until the floods recede and crews can assess the damage.
In poverty-stricken Haiti, which absorbed the brunt of Matthew, an estimated 1,000 people were killed.